This simple, tasty dessert is a fast way to impress your friends, family and kids while still keeping things healthy.
You can roll these in any number of toppings or even melt the chocolate to give the bananas a complete, chocolate coating. Either way, these are delicious! And with summer coming up, I try to limit Mini Chef's intake of store-bought ice cream by keeping clean treats in the freezer at all times.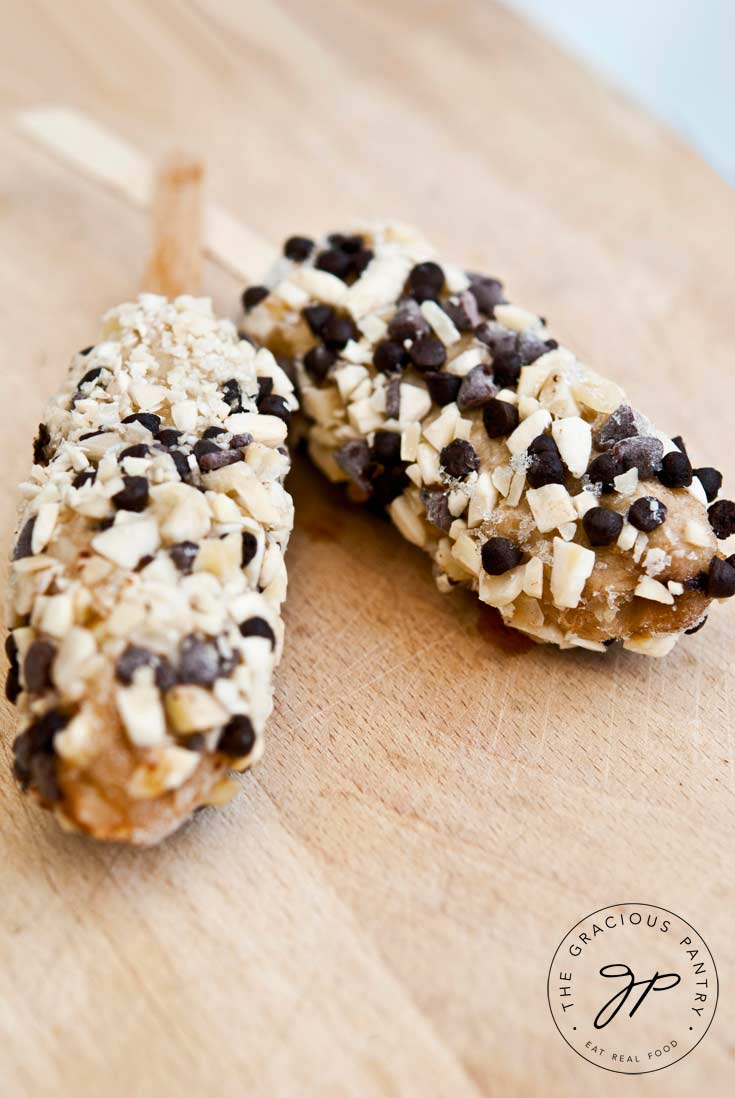 It's a nice thing to fall back on if I really want something sweet as well. Definitely low carb, but if I'm really craving something sweet, it beats getting off the clean eating track! You don't even need measurements for this. The ingredient list below is just a suggestion. Have fun with this one!
YOU MIGHT ALSO ENJOY THESE CLEAN EATING RECIPES:
Recipe from the Gracious Pantry archives, originally posted 7/16/15.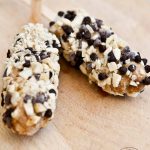 Clean Eating Banana Pops Recipe
Ingredients
Yellow bananas (should have some brown spots on the peel)

Nuts, chopped (whatever kind you like)

Cocoa nibs or dark chocolate chips (I used the Enjoy Life brand. They are the cleanest I can find.)

Popsicle sticks (you can get these at most craft stores)
Instructions
Peel the bananas and cut them in half.

Push a popsicle stick into the center, and then roll them in whatever toppings you have chosen.

Place on a flat surface like a plate or small cookie sheet and freeze overnight.

Keep in freezer until you are ready to eat them.

Note: If you want to be fancy, melt some chocolate and dip the bananas in that. THEN roll them in the nuts.