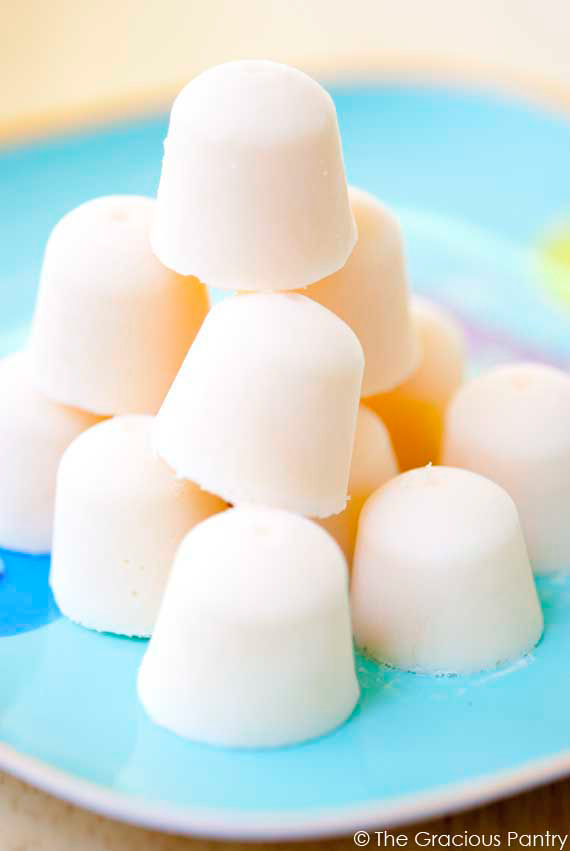 Why give your kids garbage from the drive-thru window for dessert when you can give them something they will love while still making sure their little bodies get some good, healthy nutrients!
The truth is, I loathe processed desserts. Unless it's something like ice cream that generally always tastes the same, any dessert that is highly processed/bagged/boxed/packaged just tastes like a cheap, chemical impostor to me. In fact, I think that's probably why I have more recipes in the dessert section of this blog than any other category on this site.
I firmly believe that dessert should be real. I mean, what's the point of indulging if you're noshing on chemically-flavored styrofoam? Ick.
So I do tend to make a lot of desserts at home so that I can feel at least a little bit confident in giving Mini Chef the dessert he begs for on a semi-regular basis.
These little goodies are an idea my mom came up with. She likes to always have something sweet in the freezer for him, and I have asked her not to continuously buy ice cream for him. So we met at middle ground with this recipe.
Mini Chef loves them and he still feels like he's getting a special treat at grandmas!
YOU MIGHT ALSO ENJOY:
This recipe from the Gracious Pantry archives, originally posted 7/30/14.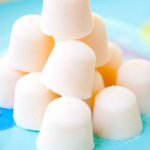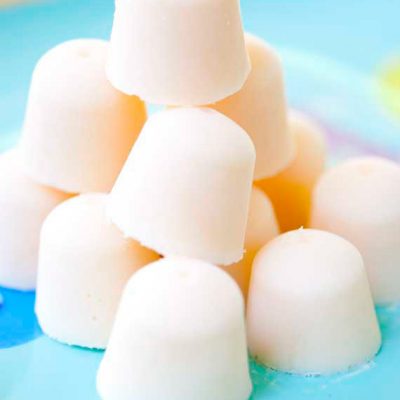 Clean Eating YoNuggets Recipe
Ingredients
1

cup

plain Greek yogurt

1

cup

cantaloupe (chopped small for measuring)

honey to taste
Instructions
Blend all ingredients in a blender until smooth.

Pour into small ice cube trays and freeze.


Pop out into a ziplock bag for storage.


Yield varies by size of ice tray used.
Note: I purchased this ice cube tray at Safeway. The tray is plastic, but the bottoms are flexible rubber so you can easily pop out the cubes. Here it is on amazon for $8.99. (affiliate link)
SaveSave