Yep, I went there. I made a dry mix to replace the chemical-filled Hamburger Helper box and ended up making this clean eating cheese burger pasta recipe with it.
Now most folks will use ground beef for making this, and that's totally fine if that's your preference. However, I can't stand the taste of beef, so I subbed with ground turkey and it was very, very good. There were exactly zero complaints from Mini Chef at the dinner table.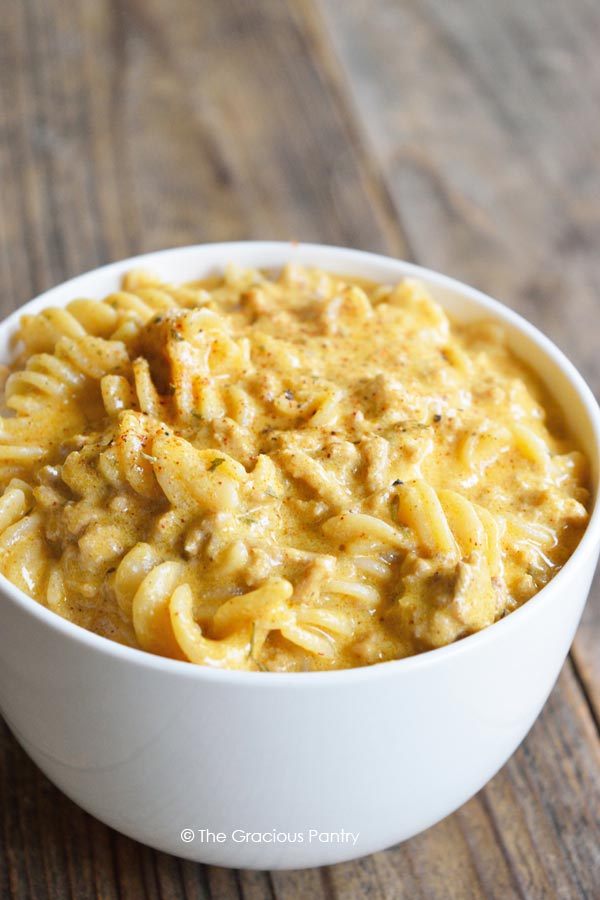 As for the cheese-factor, this recipe may not be "healthy" enough for some of you out there just based on the extra fat content from using real cheese along with whole milk. But that would be the proper way to make this for clean eating and is a far cry healthier than using the boxed stuff. I encourage the use of grass-fed, good quality beef if you are going to use it.
There was a time when I would also encourage avoiding orange cheddar and opting for white instead. But after some research, I found that cheddar is colored with Annatto seed, not food coloring in the traditional, chemical sense. So I went ahead and used the orange stuff here. I leave it up to you to make that decision for yourself, but as far as I understand it, the coloring is natural. That being said, I do encourage you to try to avoid the pre-shredded packages of cheese because they add anti-caking agents to shredded, packaged cheese. Just a block of cheddar you can grate at home should do the trick quite nicely.
I have to say, despite my avoidance of dairy, I did give this a try and it was downright delicious. Complete and total comfort food that is easy to make and will make the kids happy. Can't argue with that!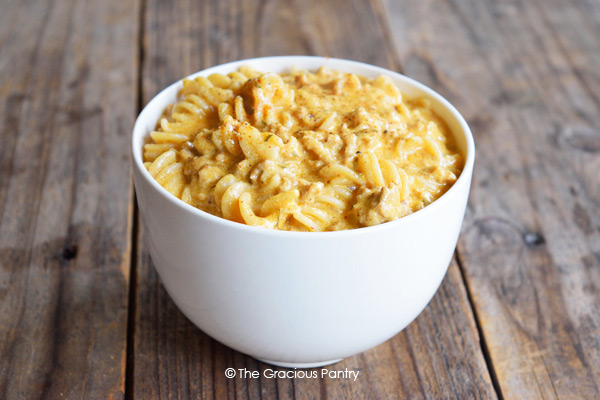 RECIPE NOTES:
Use 1 tbsp. for mildly flavored pasta or 2 tbsp. for more full-bodied flavor like from the packaged mix. You can start with 1 tbsp. and add in more after all the cooking is done if you want to try it both ways or simply prefer to adjust to taste.
YOU MIGHT ALSO ENJOY THESE OTHER CLEAN EATING RECIPES:
NEEDED INGREDIENT RECIPE:
Enjoy!


CLEAN EATING CHEESE BURGER PASTA RECIPE: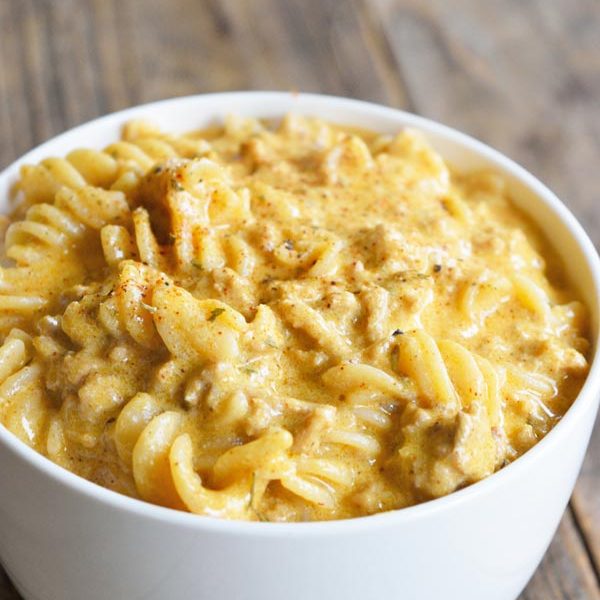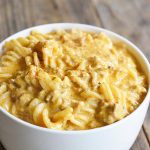 Clean Eating Cheese Burger Pasta Recipe
This classic homestyle, American favorite gets a healthy and delicious upgrade!
Ingredients
1

tbsp.

olive oil

1

lb.

ground beef or turkey

1

tbsp.

clean eating hamburger helper mix

(see link above)

2

cups

milk

1

cup

water

2

cups

dry whole grain macaroni

(or rotini)

2

cups

cheddar cheese
Instructions
Warm the olive oil in a large skillet (one with a lid) and brown the beef or turkey.

Stir in the milk, water, pasta and seasoning mix.

Cover and simmer for about 20 minutes or until the pasta is cooked.

Stir in your cheese and keep stirring until it has melted and you have a cheesy sauce.

Now you can adjust your seasonings with salt, pepper, or even more seasoning mix if you prefer a stronger flavor.
Recipe Notes
Please note that the nutrition data below is a ballpark figure. Exact data is not possible. Also, the data below does not include the hamburger helper mix. Please visit that recipe for the nutrition data for that.
Nutrition Facts
Clean Eating Cheese Burger Pasta Recipe
Amount Per Serving
Calories 423
Calories from Fat 171
% Daily Value*
Fat 19g29%
Cholesterol 89mg30%
Sodium 312mg14%
Potassium 438mg13%
Carbohydrates 29g10%
Protein 34g68%
Vitamin A 530IU11%
Calcium 379mg38%
Iron 2.1mg12%
* Percent Daily Values are based on a 2000 calorie diet.