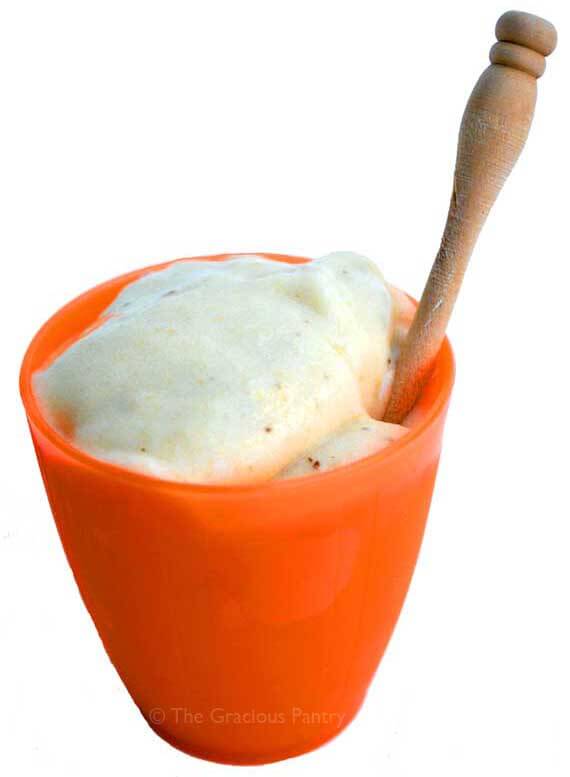 I recently did a post on Chocolate Banana Ice Cream. But the number of bananas that ended up in my shopping basket this week was kind of prolific, and I just couldn't pass up the chance to experiment with the Banana Ice Cream recipe again.
So here is my latest version of clean eating ice cream. I swear to you, if you like coconut, this recipe is even better than the  Chocolate Banana Ice Cream recipe. I swear!
It's cold and creamy with a hint of tropical flavors. Mini Chef gobbled this up and so did the rest of my family! This is one recipe we'll be making again and again. I hope you will enjoy it as much as we did!

Clean Eating Coconut Banana Ice Cream
(Makes approximately 8 servings – 1/2 cup each)
Ingredients:
5 large bananas, sliced and frozen
1 (15 ounce) can light coconut milk
Directions:
Place frozen bananas and coconut milk in a food processor. Blend until smooth. This will take a while, and probably a few pokes with a spatula (please turn the processor OFF before proceeding with poking… thank you.)
Note: Remember, this is an Eat-And-Serve dish. Do not put this ice cream in the freezer once it's been made. You won't like the results.