Cauliflower Salad Recipe + 7 Creative Ways To Use Cauliflower In Your Cooking
This post may contain affiliate links. Read my
Privacy Policy.
As an Amazon Associate I earn from qualifying purchases.
This cauliflower salad recipe is fresh, crisp, light, and surprisingly filling.
Cauliflower, a humble cruciferous vegetable, has gained a well-deserved reputation as a nutritional powerhouse in recent years, particularly as a low-carb way to make everything from pizza crust to mock mashed potatoes. Its versatility in the kitchen, combined with an impressive array of health benefits, has elevated cauliflower from a side dish to a star ingredient in many culinary creations. Here, I'll give you seven ways to use cauliflower so you can work it into your meal plan, along with a delicious cauliflower salad recipe that I ate for three days straight. Yum!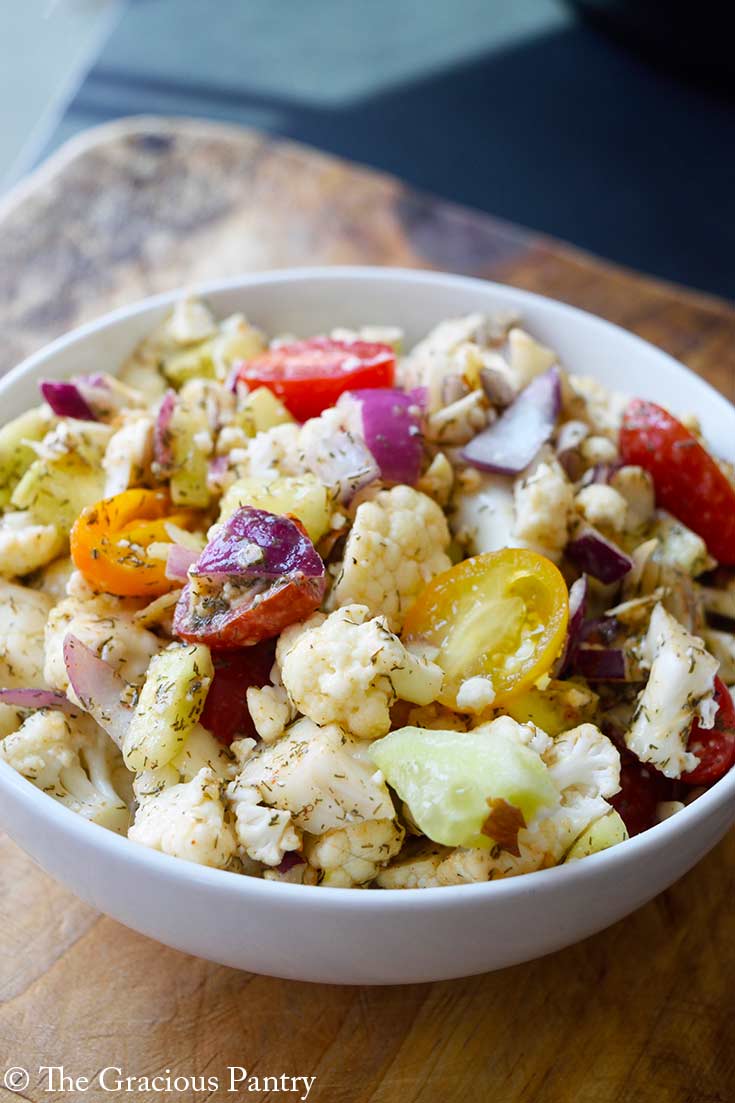 Where Is Cauliflower Grown?
It's believed that cauliflower originated in the Mediterranean and has been cultivated for centuries. Today, it's grown in various parts of the world, including North America, Europe, Asia, and Australia. Ideal growing conditions for cauliflower are cool temperatures and rich, well-drained soil. California is known as a major producer of cauliflower, with its mild coastal climate providing the perfect environment for this versatile vegetable to flourish.
Raw Cauliflower Salad
There are many ways to enjoy cauliflower, but raw cauliflower salad has become increasingly popular in health-conscious circles. This delightful dish combines the natural crispness of fresh cauliflower florets with a harmonious medley of flavors, creating a refreshing and nutrient-packed meal.
Preparing a raw cauliflower salad is a straightforward process. Simply chop the cauliflower into bite-sized florets, add other vibrant vegetables such as cherry tomatoes, cucumber, and bell peppers, and toss with a tangy dressing of your choice. The result is a crunchy and colorful salad that bursts with flavors and essential nutrients.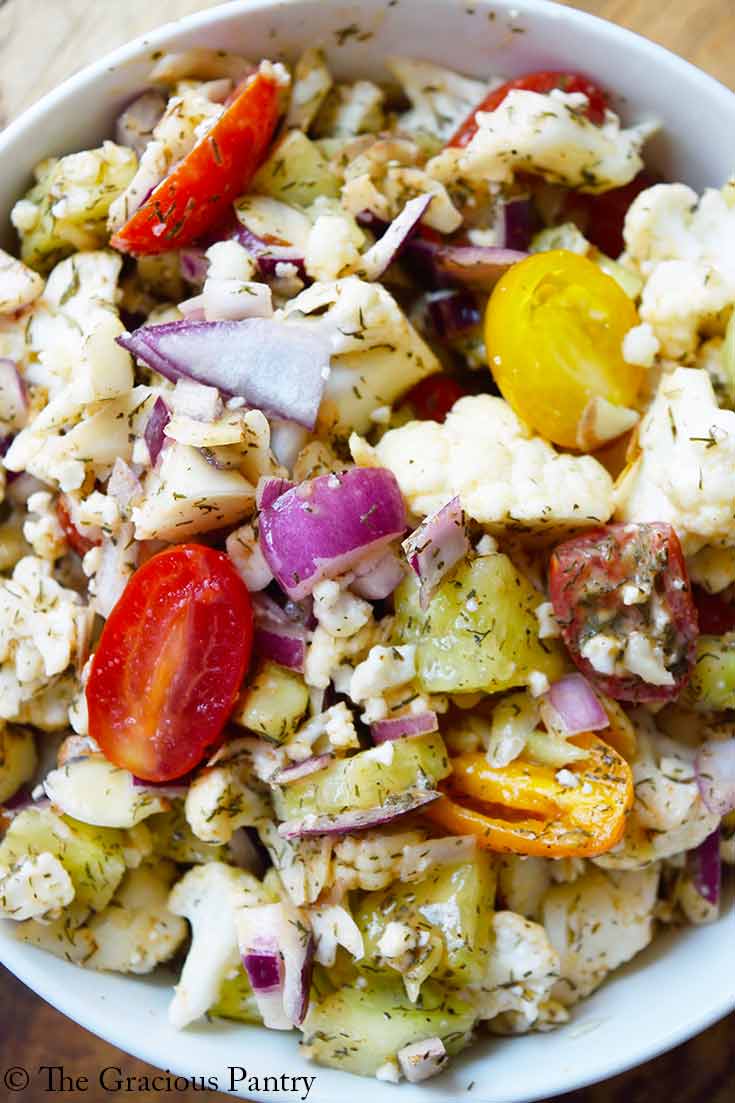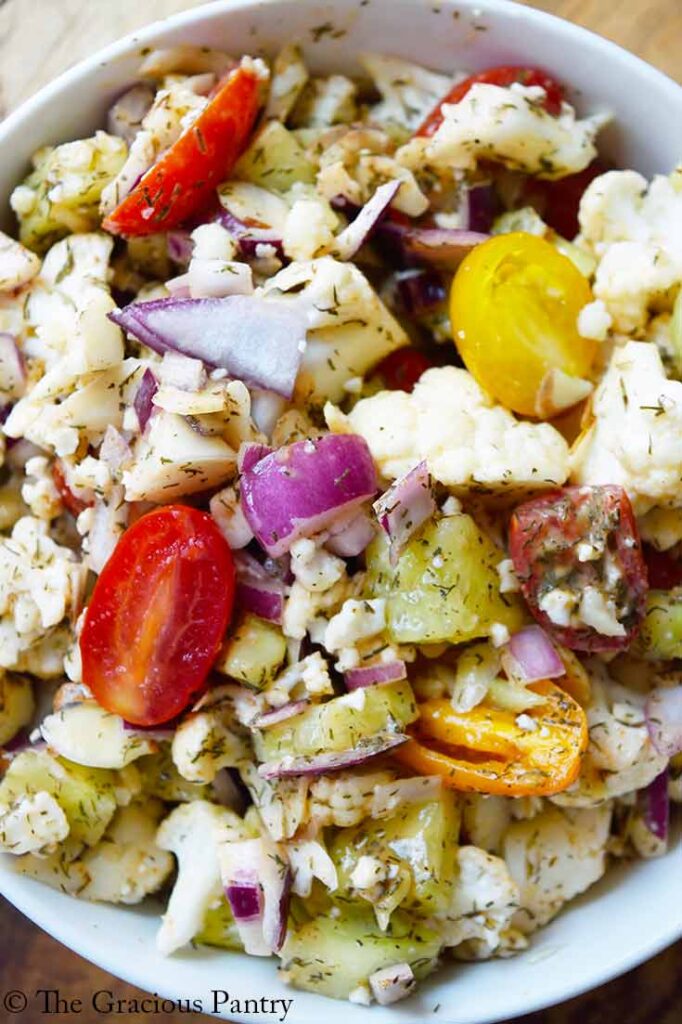 What To Serve With This Healthy Cauliflower Salad
While this healthy cauliflower salad can definitely be enjoyed as a stand-alone dish, it can also be served as a wonderful side dish. Here are some ideas for what to serve it with.
Grilled Protein – Grilled chicken, salmon, pork chops, or tofu paired with this cauliflower salad make an excellent combination. The smoky char from the grill adds depth of flavor to the salad, whether you mix the protein in or eat it on the side.
Whole Grains – Whole grains like quinoa, farro, or bulgur make wonderful additions to this salad. They add heartiness and complexity as well as great nutrition.
Creamy Dressings – Consider drizzling your cauliflower salad with a creamy dressing, such as a yogurt-based tzatziki or a tahini-lemon sauce. Even ranch dressing will work well here!
Roasted Vegetables – Roasting vegetables like carrots, zucchini, and eggplant alongside the cauliflower can add depth and warmth to your salad. The caramelization achieved through roasting brings out natural sweetness, enhancing the overall flavor of the dish.
Recipe Tips
Chop the cauliflower as small as you can without turning it into riced cauliflower. The smaller the pieces are, the better the overall texture of the salad will be and the easier it will be to eat.
If you want some meat in this, good quality, sugar-free bacon is a great way to go. I recommend cooking up a half pound of it and chopping it into smaller pieces.
Can I Make This Cauliflower Salad Ahead?
Yes! This salad can also be made ahead of time and stored in the refrigerator for up to 3 days. You can adjust the seasoning to your taste and also add other vegetables, such as chopped bell peppers if you like.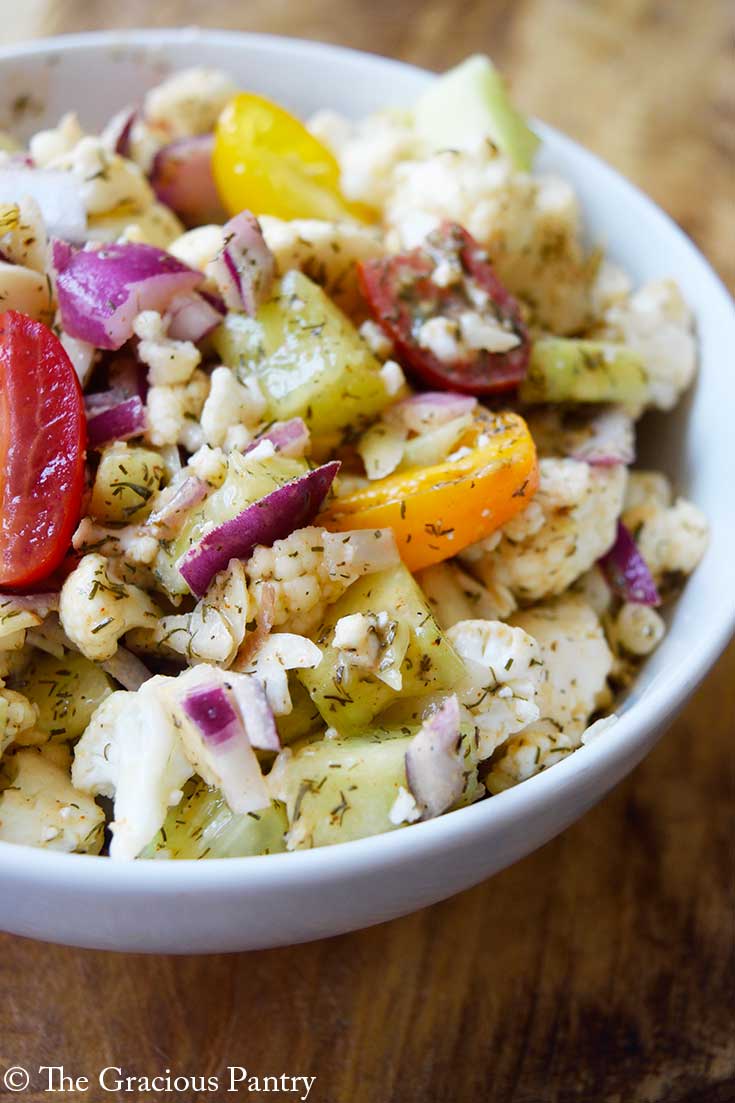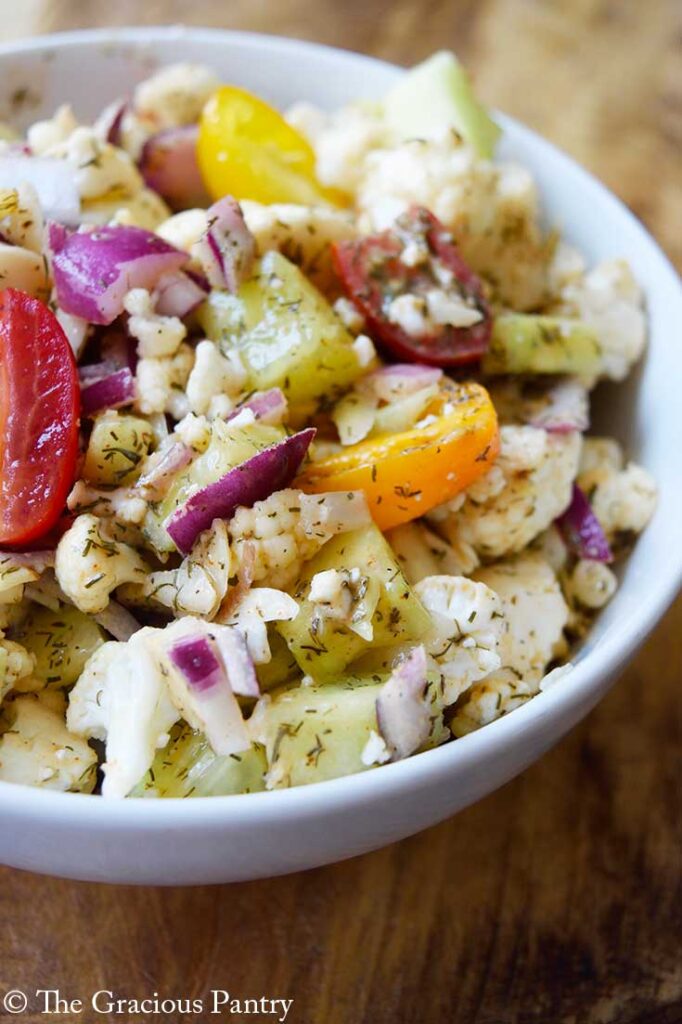 7 Creative Ways To Use Cauliflower In Your Cooking
Cauliflower Rice: Grate cauliflower using a food processor or box grater to create a rice-like texture. Sauté the cauliflower rice in a pan with some oil and seasonings of your choice, such as garlic, onion, and herbs.
Cauliflower Pizza Crust: Mix cooked cauliflower rice with eggs, cheese, and seasonings to create a low-carb pizza crust. Bake the crust in the oven until crispy, then add your favorite pizza toppings. Pro tip: squeeze all the water out of the cauliflower with a mesh bag or clean kitchen towel before mixing it with other ingredients.
Cauliflower Mash: Boil cauliflower florets until tender, then mash them with butter, cream, and seasonings to create a creamy and flavorful side dish.
Cauliflower Soup: Blend cooked cauliflower with broth, cream, and seasonings to create a creamy and comforting soup.
Cauliflower Tacos: Roast cauliflower florets with taco seasoning, then serve them in tortillas with your favorite taco toppings, such as salsa, avocado, and cilantro.
Cauliflower Buffalo Wings: Coat cauliflower florets in a mixture of hot sauce and butter, then bake them in the oven until crispy. Serve with ranch or blue cheese dressing for a delicious appetizer.
Cauliflower Fried Rice: Sauté cauliflower rice with vegetables, such as carrots, peas, and onions, and add soy sauce and scrambled eggs for a healthy and flavorful fried rice alternative.
Recipe Cost
These are estimates. Prices vary from area to area.
Salad
6 cups chopped cauliflower: $3
1 cup chopped red onion: $0.25
1 cup chopped cucumber: $1
1 cup grape tomatoes: $1.50
¼ cup sliced almonds: $1
Dressing
Oil: $0.25
Lemon juice: $0.50
Tahini: $0.63
Dried dill: Negligible cost
Garlic: $0.10
1 tsp. salt: Negligible cost
½ tsp. ground black pepper: Negligible cost
½ tsp. smoked paprika: Negligible cost
Estimated total cost: $8.23
Cost per serving = $8.23 / 8 = $1.03 (rounded to the nearest cent)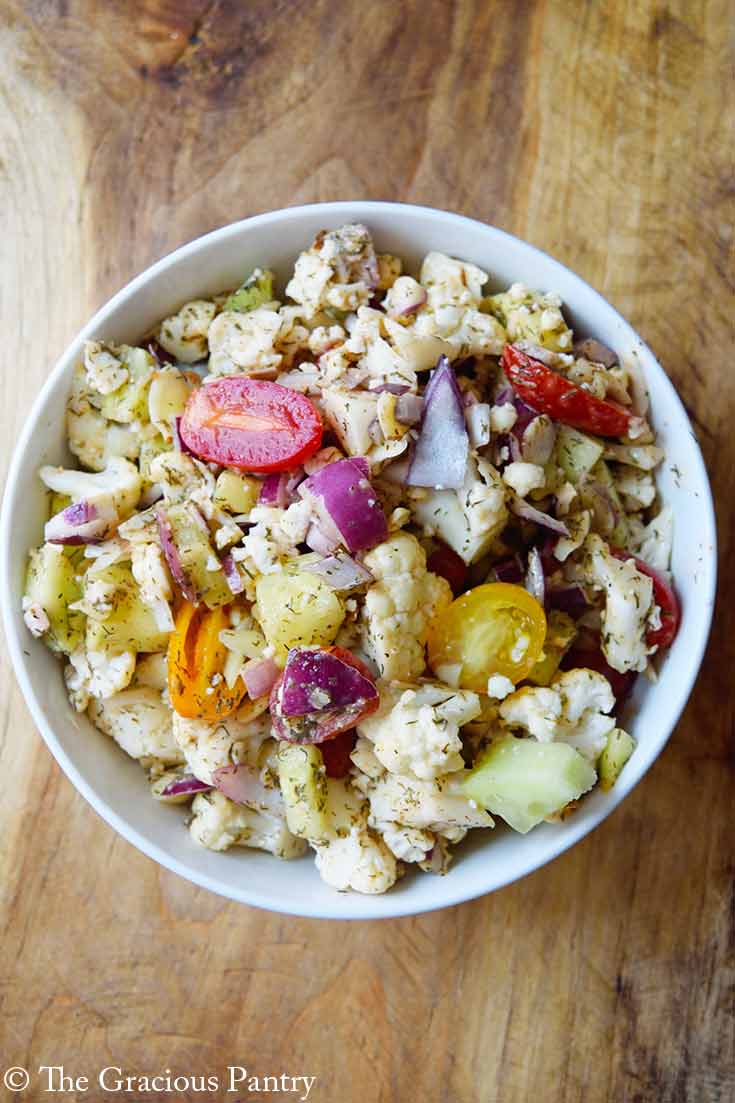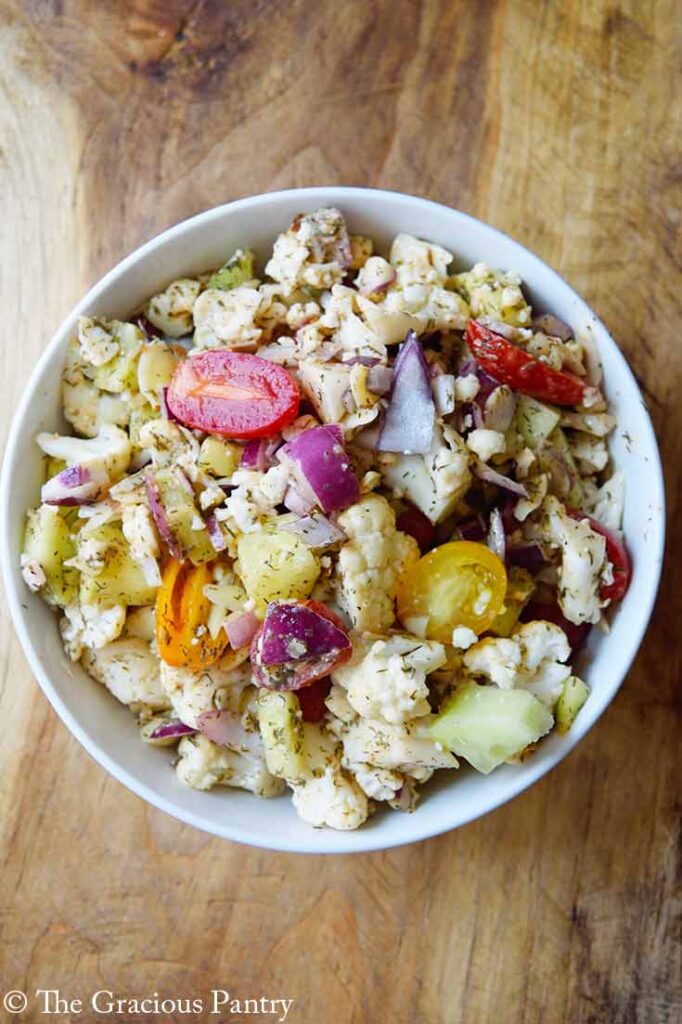 Optional Recipe Additions
Bacon
Celery
Green onions
Fresh herbs – Any kind you prefer
Cheese – While I can't imagine this with cheese, some of you may enjoy it. Try feta cheese or even cheddar cheese.
Recipe Variation
You can roast the cauliflower, onions, and tomatoes for a roasted cauliflower salad if you don't want to eat this raw.
About The Ingredients
Cauliflower – When cutting this, consider that you will be eating this raw. So cut the pieces on the small side to make them easier to eat.
Red onion – Chopped. A yellow onion will work too, but it won't be as sweet.
Cucumber – Peel before chopping
Grape tomatoes – Halved
Dried dill – Or a ¼ cup fresh dill, if you prefer that.
Oil – Any light-flavored oil will work. I used unflavored coconut oil. Extra virgin olive oil or grapeseed oil will work well here too.
Lemon juice – Fresh lemon juice or bottled. Either will be fine.
Tahini – Use up leftovers by making hummus. (Or more dressing)
Fresh garlic – You'll get the best flavor if you put it through a garlic press. But if you don't have one, minced is the next best thing.
Smoked paprika – In a pinch, you can use regular paprika.
Salt – I used pink Himalayan salt. Use whatever you normally use for cooking.
Ground black pepper
Slice almonds – These are found in the baking aisle at the store.
How To Make Cauliflower Salad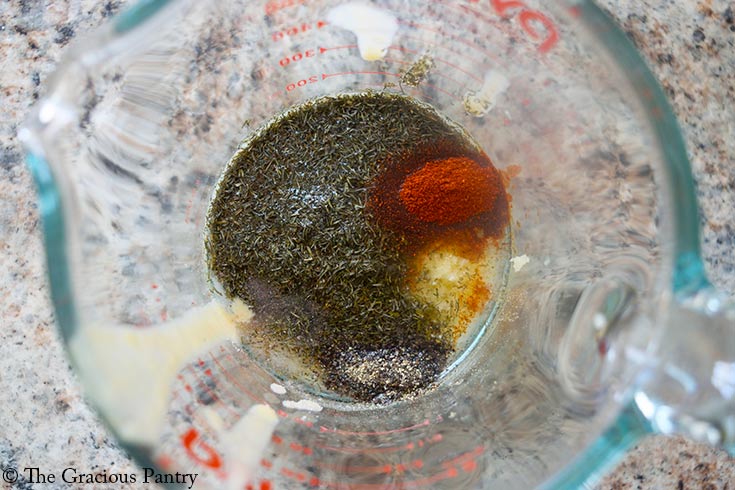 In a small bowl or measuring cup, whisk together the oil, lemon juice, tahini, garlic, dill smoked paprika, salt, and black pepper to make the dressing.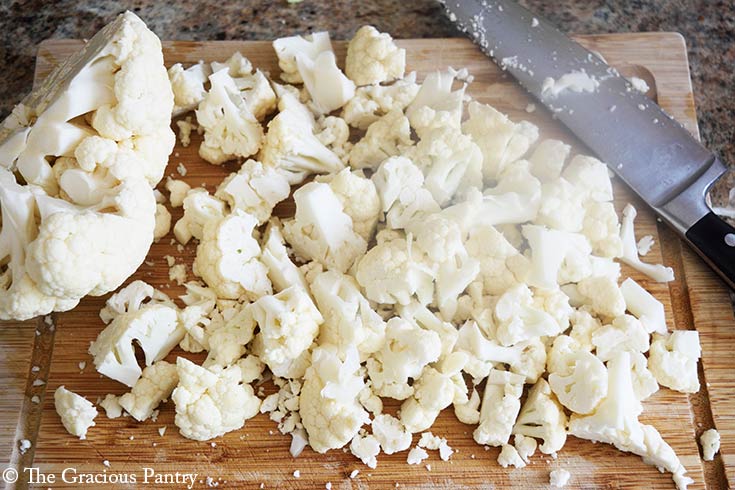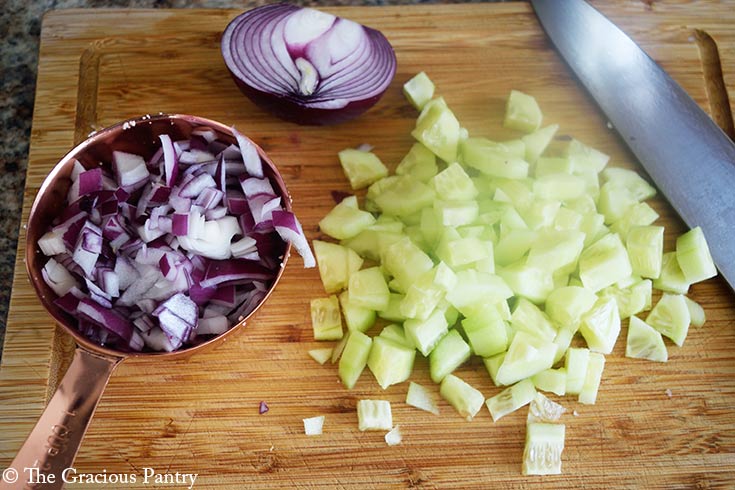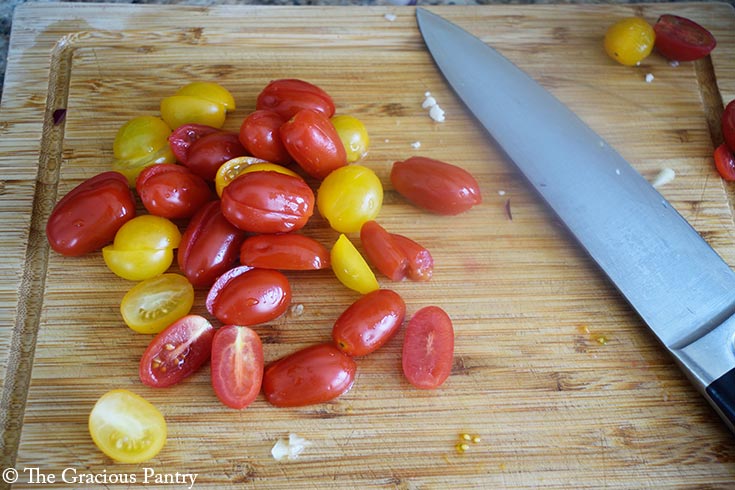 Chop all your veggies as indicated.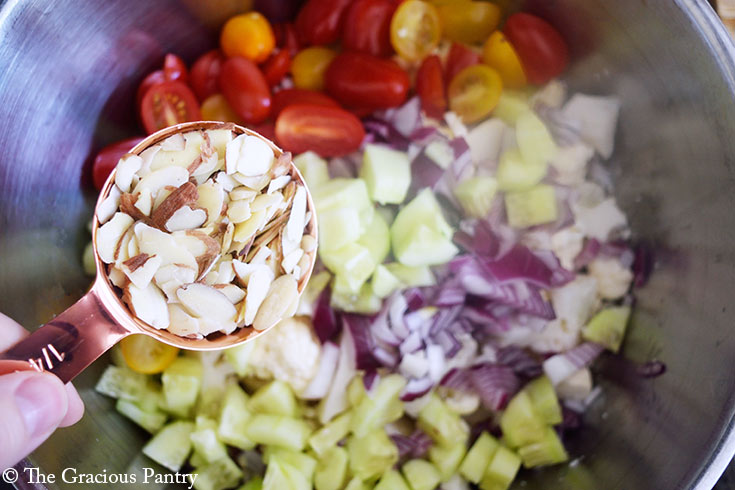 Add the chopped cauliflower, red onion, cucumber, and tomatoes to a large bowl, and toss with the almonds.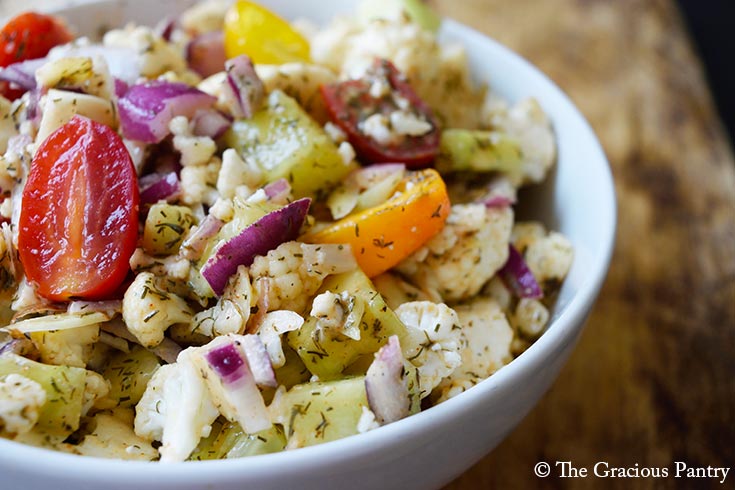 Add the dressing to the bowl, and toss again. Let the cauliflower salad sit for 10-15 minutes to allow the flavors to meld. Serve the salad in a medium to large serving bowl at room temperature. Garnish with additional toasted almonds if desired.
Storing Cauliflower Salad
This will keep well in the fridge for up to 5 or 6 days if packed in an airtight container.
Freezing
Freezing is not recommended for this recipe.
Reheating
No reheating is required. However, you can let it sit on the counter for an hour or so to let it come to room temperature.
Recipe Supplies
More Healthy Cauliflower Recipes
SUBSCRIBE
Remember to subscribe to my free newsletter to receive all my latest recipes in your inbox. Click here to sign up!
Cauliflower Salad Recipe Card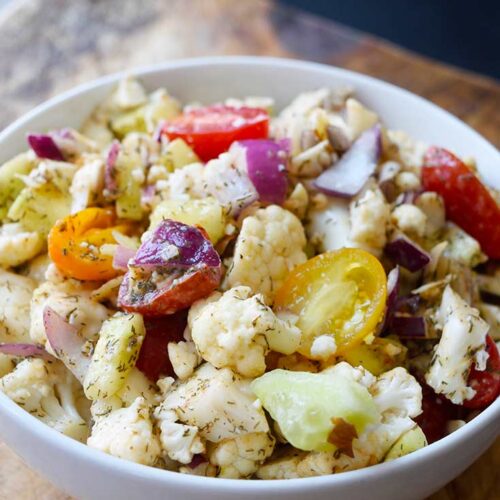 Cauliflower Salad Recipe
A delicious, raw cauliflower salad with tons of flavor.
Print
Pin
Rate
Add to Collection
Go to Collections
Equipment
1 Large mixing bowl

1 large cutting board

1 Sharp knife
Ingredients
Salad
6

cups

chopped cauliflower

(cut into bite-sized pieces)

1

cup

chopped red onion

(chopped)

1

cup

chopped cucumber

(peeled and chopped)

1

cup

grape tomatoes

(halved)

¼

cup

sliced almonds
Dressing
¼

cup

oil

2

tbsp.

lemon juice

2

tbsp.

tahini

2

tbsp.

dried dill

(or a ¼ cup fresh dill)

1

tsp.

pressed garlic

1

tsp.

salt

½

tsp.

ground black pepper

½

tsp.

smoked paprika
Instructions
In a small bowl or measuring cup, whisk together the oil, lemon juice, tahini, garlic, dill smoked paprika, salt, and black pepper to make the dressing.

Chop all your veggies as indicated.

Add the chopped cauliflower, red onion, cucumber, and tomatoes to a large bowl, and toss with the almonds.

Add the dressing to the bowl, and toss again. Let the cauliflower salad sit for 10-15 minutes to allow the flavors to meld. Serve the salad at room temperature, garnished with additional toasted almonds if desired.
Notes
Please note that the nutrition data given here is a ballpark figure. Exact data is not possible.
Nutrition
Serving:
1
cup
|
Calories:
135
kcal
|
Carbohydrates:
9
g
|
Protein:
4
g
|
Fat:
11
g
|
Saturated Fat:
6
g
|
Polyunsaturated Fat:
1
g
|
Monounsaturated Fat:
2
g
|
Trans Fat:
0.001
g
|
Sodium:
319
mg
|
Potassium:
394
mg
|
Fiber:
3
g
|
Sugar:
3
g
|
Vitamin A:
277
IU
|
Vitamin C:
43
mg
|
Calcium:
54
mg
|
Iron:
1
mg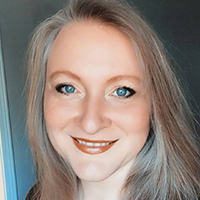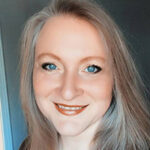 Who me?
I'm Tiffany, a cookbook author, food lover, mom, and writer for MSN and the AP Newswire.
   
Looking to stock your freezer for busy weeknights?
I wrote the book! Grab a copy of my book, Clean Eating Freezer Meals on Amazon here, or at select bookstores nationwide!   
Did you make one of my recipes?
Tag @graciouspantry on Instagram or post your pic on Facebook! I love to see my recipes in action!