Vegan Instant Pot Recipes
This post may contain affiliate links. Read my
Privacy Policy.
As an Amazon Associate I earn from qualifying purchases.
These vegan Instant Pot recipes are sure to keep your IP going in this and every season!
You can't go far on the internet these days without seeing an Instant Pot recipe. IP's are here to stay and they seem to only be increasing in popularity. But that's no mistake. Instant Pot's are totally convenient, easy to use and care for, and really a great way to feed yourself, family and/or friends a plant-based, healthy meal without heating up your entire kitchen!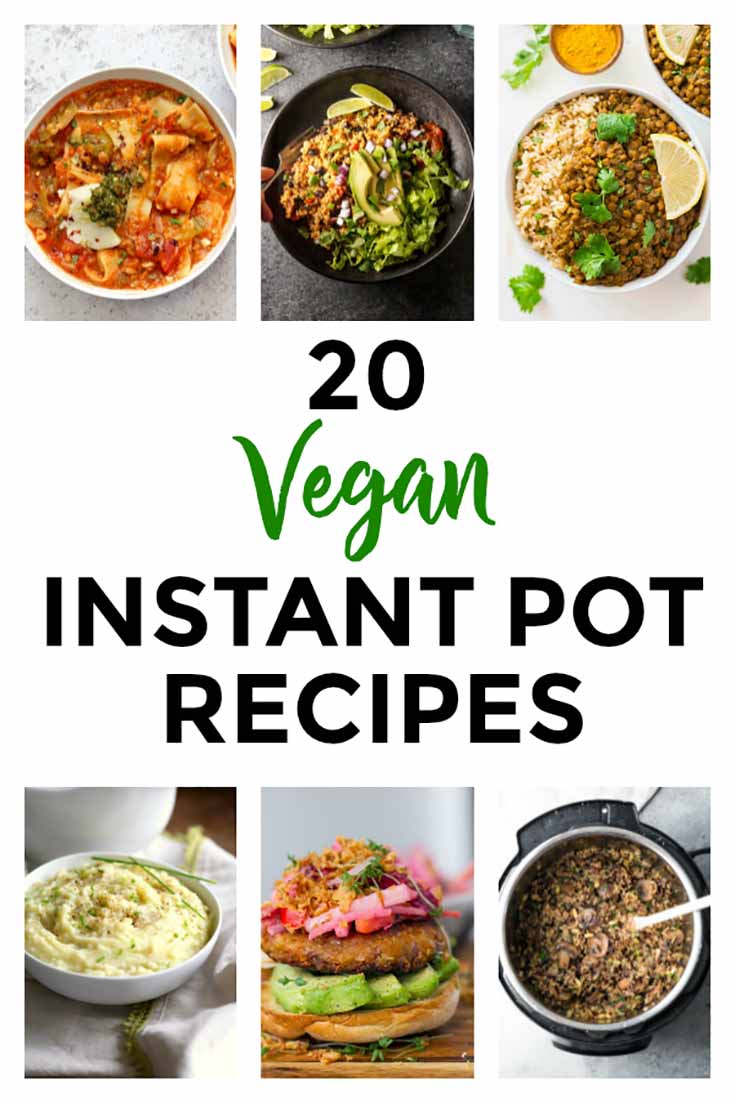 If there was ever a kitchen appliance that will help you save some time in the kitchen, it's the Instant Pot. But not in the way you might think. Let me explain…
Everywhere you see an Instant Pot recipe, you'll run into somebody that says they can cook dinner in just 10 minutes. That's not true. While there are things you can cook that quickly, it's rarely a full meal.
The actual cooking time may very well be just ten minutes, but then there is also the time it takes for the pot to come to pressure, and if a recipe calls for a "natural release" (letting the steam naturally release itself over about 20 minutes on average), you'll also need to factor in time for that. So that full meal that advertised being cooked in ten minutes is actually more like 30-40 minutes, depending on the recipe.
However, that doesn't mean it won't save you time (and dishes to wash!). Think of this more as something that will save you a ton of time compared to a slow cooker (in pressure cooking mode). The same full meal that will take you 6-8 hours in a slow cooker, will take you just 30-40 minutes in an IP. But that doesn't meant the benefits stop there. Not even close.
INSTANT POT BENEFITS:
Saves energy
Reduces dishes to wash (think: one-pot meals)
Helps food retain is vitamins and other nutrients
Helps food retains it's flavor
Has other functions which eliminates the need for other appliances such as a slow cooker or yogurt maker.
A slow cooker (like the Crock Pot) cooks just as it sounds. Slowly and over time under constant heat and moisture.
A pressure cooker (like the Instant Pot) cooks under pressure, just like the name infers. The liquid never actually boils, although it does get hot. The pressure used is the key cooking component here. It cooks faster than a slow cooker, but also comes with a slow cooking function in case you still love to cook things that way. Think of the IP as a 2 in 1 (although, they now have up to 8 or 10 functions like yogurt making.)
So if you have an Instant Pot but have been a little shy in pulling it out of the box, go ahead and get it out. I promise, the hardest part is pushing the buttons for the first time.
VEGAN INSTANT POT RECIPES: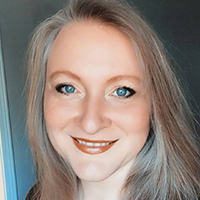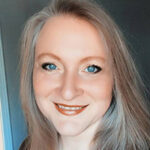 I'm Tiffany, a writer for MSN and the AP Newswire, a cookbook author, digital publisher, food lover, and mom. I create healthy, clean eating recipes for everyday living.