Seitan Brisket With Barbecue Glaze Recipe
This post may contain affiliate links. Read my
Privacy Policy.
As an Amazon Associate I earn from qualifying purchases.
This seitan brisket is so delicious and similar to meat, it was hard for me to tell the difference!
Sometimes, you run into recipes (even vegan ones) that would most definitely benefit from something that has a "meatier" consistency. Things like homemade sausages, taco meat and so on. I mean, beans and other substitutes are great, but sometimes you just want something "meatier".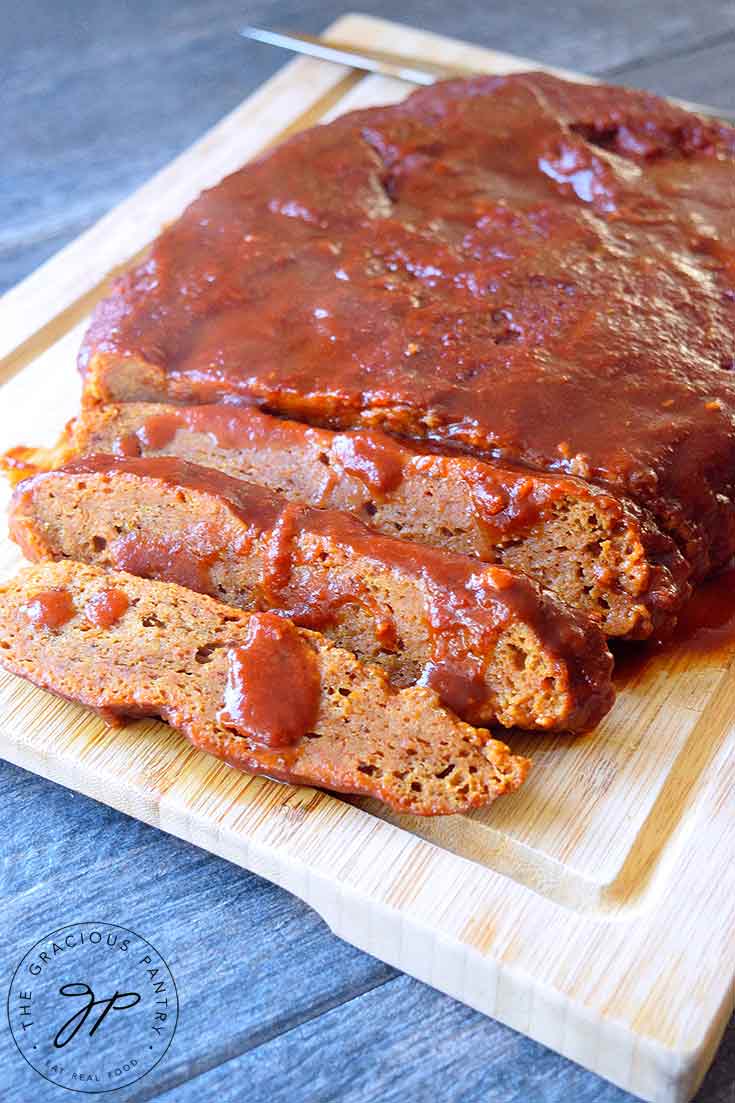 As some of you know, I did a plant-based culinary program a while back. There were been some rumblings in the news over these types of programs, but I'm happy to report that the program participated in called Rouxbe, is a very high-quality program.
(No, I was not paid to say this. I just love the program!)

I learned so much!!!
One of our assignments was for this amazing brisket. We ate it chopped up, in tacos for dinner. But it's equally good with mashed potatoes or any other side dish you'd enjoy with a "meat"-based main course.
I will say, if you have issues with gluten, this is not the recipe for you. But for those who eat gluten, this is a wonderful substitute for almost any dish that needs "meat".
ABOUT LIQUID SMOKE
Some of you may wonder about the addition of liquid smoke. I will first say that this was a required ingredient for my class project. But aside from that, liquid smoke is actually quite natural. That being said, you have to look for varieties that only contain smoke and water. Some manufacturers love to add color and additives, but not all of them do that.
Liquid smoke is exactly that. It's evaporated smoke. Some may take issue with this, as smoke has some components that are not necessarily good for us. However, many of the people who take issue with it also eat smoked foods and plenty of foods of a barbecue or out of a smoker. We eat cheese, bacon and plenty of other items labeled as being smoked, that simply have added liquid smoke. Manufacturers are allowed to say their product has been smoked if they add liquid smoke. Their product never actually has to see the inside of a real smoker.
So I leave it up to you an your own health meter to decided if you want to add the liquid smoke or not. It's not necessary, but it sure is tasty!
And if you prefer, you can choose a different barbecue sauce all together. Whatever works for you. 🙂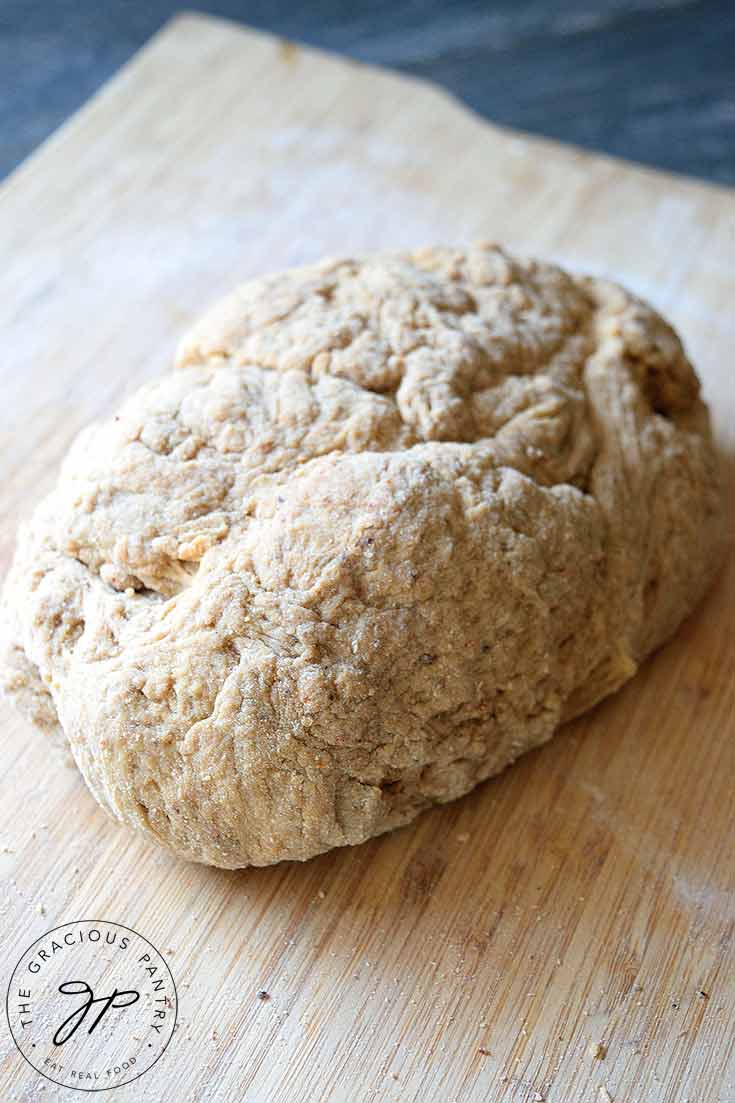 YOU MIGHT ALSO ENJOY THESE VEGAN RECIPES:
Enjoy!

VEGAN BARBECUE GLAZED SEITAN BRISKET RECIPE: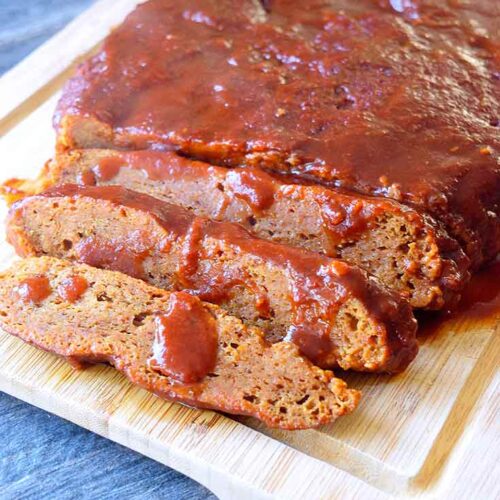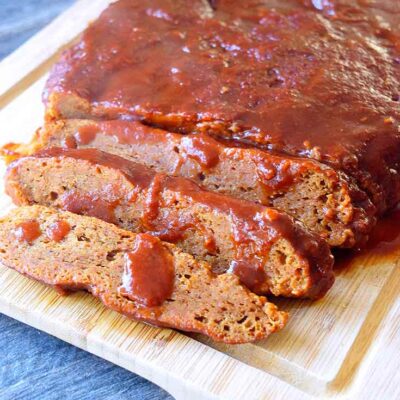 Seitan Brisket With Barbecue Glaze
A delicious vegan meat you can use in nearly any recipe that calls for meat! (Recipe republished with permission from Rouxbe.com)
Print
Pin
Rate
Add to Collection
Go to Collections
Ingredients
2 ¾

cups

Seitan Mix

(see link above)

¼

cup

dried mushroom powder

(dried mushrooms ground in a spice grinder)

2

tsp.

chipotle powder

¾

cup

tomato paste

⅓

cup

maple syrup

1 ½

cups

marsala wine

2

tsp.

vegan worcestershire sauce

1

tsp.

liquid smoke

(check ingredients! Smoke and water only!)

2 ½

tbsp.

apple cider vinegar

½

cup

tamari

3 ½

cups

vegetable stock
Instructions
In a large mixing bowl, mix together the Vegan Seitan Mix, mushroom powder and chipotle powder. Set aside.

In a medium mixing bowl, mix together the tomato paste, maple syrup, marsala whine, worcestershire sauce, liquid smoke, apple cider vinegar, tamari and vegetable stock. Whisk to dissolve the tomato paste.

Make a well in the middle of the flour mixture and pour in small portions of the liquid mixture (slightly less then half of the liquid in total. Set aside the rest.).

Stir the flour and liquid together until you end up with a very elastic dough.

Test the consistency of your dough by stretching the dough ball. If it tears easily, you'll need to add a bit more seitan mix because you added too much liquid. You want a dough ball that is really hard to pull apart. Stretch, yes. Break, no.

Sprinkle a little extra seitan mix (or flour if you run out of mix) onto your counter top and knead the dough. You are looking for a good elastic texture here. Knead for about 5 minutes or so.

Oil a casserole dish (mine was 9 x 13). Flatten the dough with your hands until it is about 1 inch in thickness. You want a brisket-shaped "loaf".

Pour most of the remaining liquid mixture over the top, turning the brisket carefully to make sure it's fully coated on each side. You may not need all of the sauce (this will depend on the size of your baking dish). Bake sure some of the sauce makes it over the top of the brisket loaf.

Place your baking dish in the oven and bake for 30 minutes.

Carefully flip the loaf to the other side, liberally spoon some of the sauce over the top and place back into the oven for 1 hour, flipping the brisket about every 15 minutes for even cooking.

The sauce will reduce and thicken slightly with cooking.

Remove from oven when done and allow to sit for 15 minutes. The brisket should be firm when finished.

To serve, slice into thin slices if serving as a main course. Otherwise, you can chop it up for things like tacos.
Notes
Please note that the nutrition data given here is a ballpark figure. Exact data is not possible. This data does NOT include the actual Seitan mix. Please see that recipe for additional nutritional data.
Nutrition
Serving:
1
serving
|
Calories:
200
kcal
|
Carbohydrates:
31
g
|
Protein:
4
g
|
Fat:
1
g
|
Saturated Fat:
1
g
|
Sodium:
1939
mg
|
Potassium:
532
mg
|
Fiber:
2
g
|
Sugar:
21
g
|
Vitamin A:
1279
IU
|
Vitamin C:
7
mg
|
Calcium:
47
mg
|
Iron:
2
mg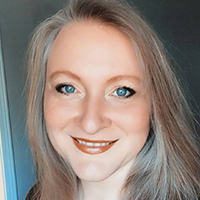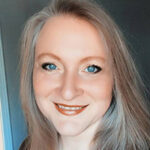 I'm Tiffany, a writer for MSN and the AP Newswire, a cookbook author, digital publisher, food lover, and mom. I create healthy, clean eating recipes for everyday living.