This post may contain affiliate links. Read my
Privacy Policy.
As an Amazon Associate I earn from qualifying purchases.
Dry rubs are a wonderful way to "spice up" your next round of grilled meats.
But they are a very different thing from marinades in the flavor they impart, the texture they leave on the meat and the way they are used. In fact, it's safe to say that if you don't have time to marinate, dry rubs are a fantastic, "last minute" method of seasoning meats quickly and easily.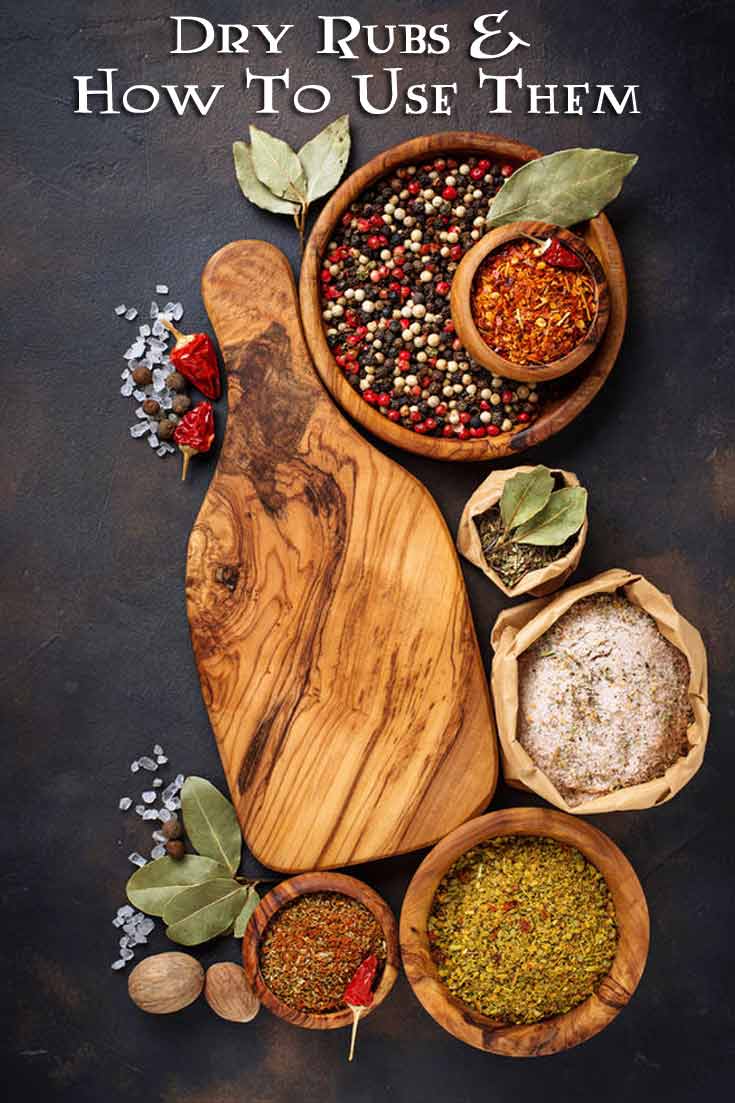 There are two ways to use dry rubs:
Us them as their name indicates. Dry! Simply rub and press the spices onto your meat. This will give you a nice "crust" on your meat. And if you add a little unrefined sugar to that, that crust will caramelize a bit as well.
Add a dab of oil. Mix a small amount of oil with the rub to form a paste that you can easily spread over your meat. The result won't give you a crusty topping, but it will give you plenty of flavor.
How much to use:
1 tbsp. rub for every lb. of meat.
1 to 1 ratio between rubs and liquid are a good place to start when using wet rubs. You can adjust from there.
How to apply dry rubs:
Pat your meat dry with a paper towel. You want to make sure as much moisture is removed as possible from the surface of the meat.
Sprinkle the dry rub onto the meat.
Using your hands, rub the spices onto the meat. Rub over the surface like you are trying to rub cream into your own skin. If you want a thicker coat, you can also press the spices onto the meat. This will give you a crisper texture in the finished meat.
Wet or dry?
Dry – Great for meats that will cook for shorter amounts of time at higher temperatures, or don't need to tenderize a lot during cooking. These can sit on the meat for 30 minutes or less to impart flavor.
Wet – Great for longer cooking at lower temperatures. Wet rubs can be used more like a marinade and sit on the meat for longer periods.
Cooking methods:
Using dry rubs doesn't automatically mean you have to grill your meat. Dry or wet rubs can be used in many different methods of cooking. But what rubs are best  used with which methods?
Grilling – Dry rubs
Slow cookers – Wet rubs
Oven – Dry rubs
Dutch oven – Dry rubs
Pressure cookers – Wet rubs
Need dry rub recipes?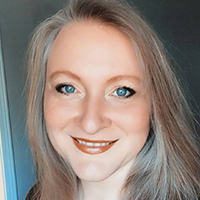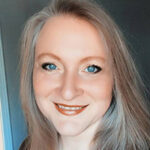 Who me?
I'm Tiffany, a cookbook author, food lover, mom, and writer for MSN and the AP Newswire.
   
Looking to stock your freezer for busy weeknights?
I wrote the book! Grab a copy of my book, Clean Eating Freezer Meals on Amazon here, or at select bookstores nationwide!   
Did you make one of my recipes?
Tag @graciouspantry on Instagram or post your pic on Facebook! I love to see my recipes in action!