This post may contain affiliate links. Read my
Privacy Policy.
As an Amazon Associate I earn from qualifying purchases.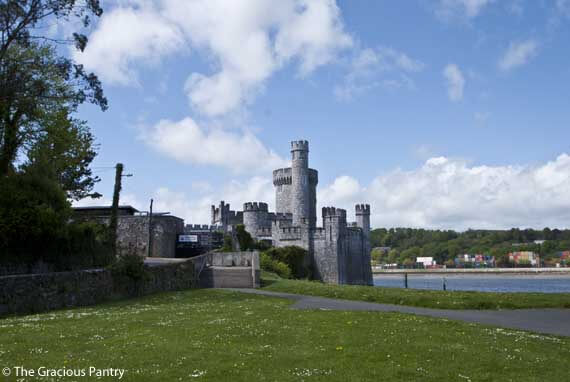 It's been the most amazing trip. Truly the trip of a lifetime. I will be spending the better part of my day on the plane, so please excuse the lack of a recipe today. In it's place, I thought I would share some of my favorite highlights from the trip as we begin heading home.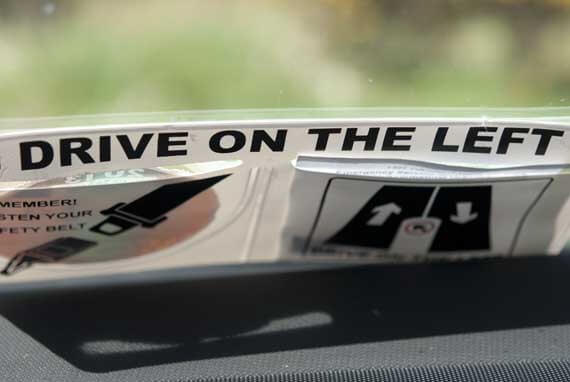 The one thing that will always be fresh in my mind is my Mama driving in Ireland. Bless her heart, she's 71 years old and she took to the streets of Ireland like a cat to water. But she did it! She got us back safe and sound, however I can't say the same for the rental car. Gotta give her props though, I'm not sure I could have done it.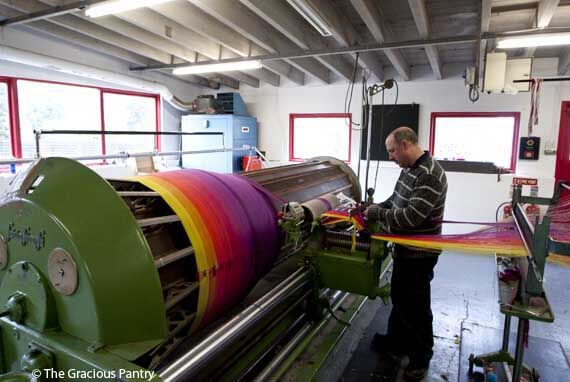 After arriving in Dublin and spending the night there, we drove to Avoca where we stayed at a lovely B&B and then went to the oldest wool mill in Ireland.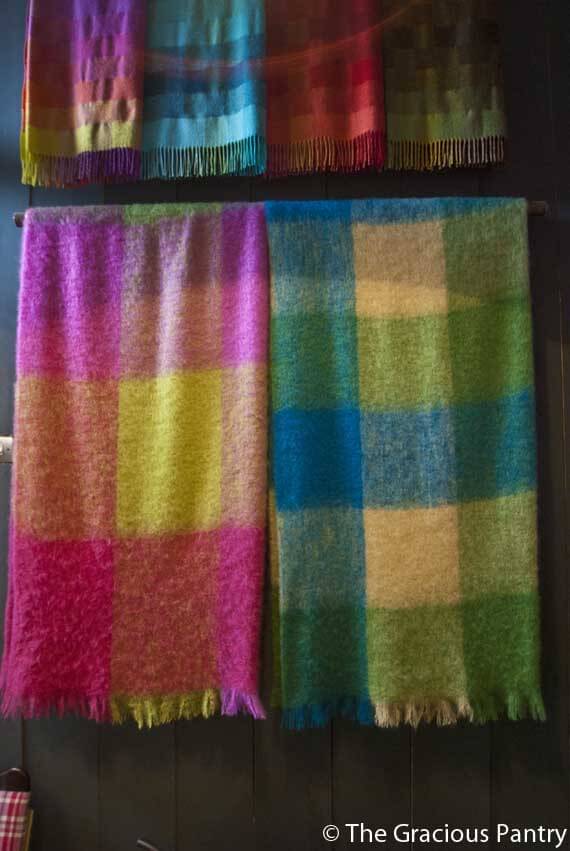 I wanted to buy each and every blanket. In fact, I had such a hard time making up my mind that I ended up not buying one from the mill at all. I purchased one later at another shop in another town.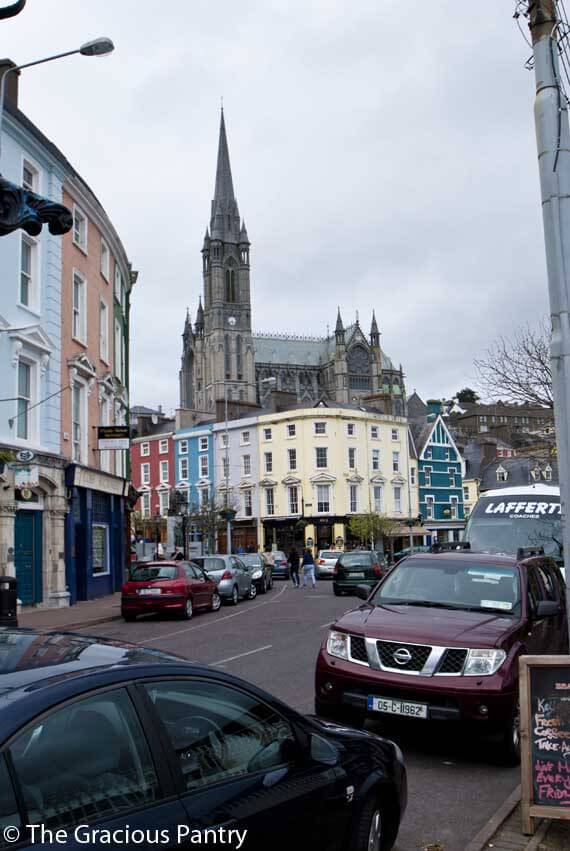 Then it was on to Cobh (pronounced, "cove"), where we stayed at a self catering apartment for 1 1/2 weeks. It was fabulous to have a home base and also to be able to buy real local produce and make some clean and healthy meals for us to eat. I think I would have died if I had to eat all my meals in restaurants for 3 weeks straight. Nothing against the restaurants here, they were very good. But I can only take so much restaurant food before my body screams for some real, home-cooking. Know what I mean?
While in Cobh, we visited the Fota zoo and Fota house, Blackrock castle (pictured at the top), the world famous Ballymaloe Cookery School…
… as well as learning a lot about the Titanic by visiting something here that they call, "The Titanic Experience". Now, I have to tell you that while I loved the Leo and Kate movie, by the time the hype was all over, I was sick to death of it. But learning about the real events and seeing photos of real passengers as well as this dock pictured above that the third class passengers left from to board the Titanic…. well, that was all together different. It was sad, humbling, and incredibly interesting.
We also did a day trip to Leahy's Farm for Mini Chef, which if you are traveling with kids, is NOT to be missed! It was a FABULOUS experience for both Mini Chef and myself. It's a working farm that has also been transformed into something closer to an amusement park for young kids. Everything from feeding the animals to go-carts, mini golf and the BEST human maze I have ever had the experience of walking through.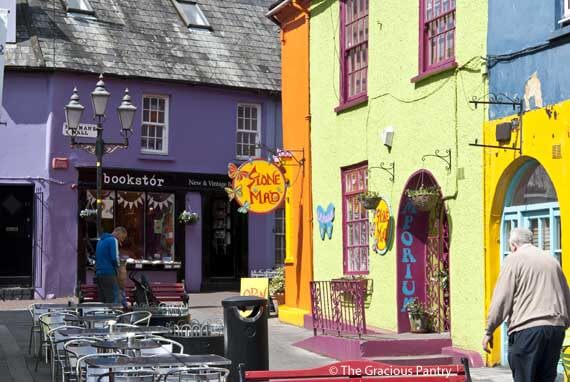 We also spent a day in Kinsale, which is a darling, story-book town with plenty of shops to meander through and wonderful places to eat.
Near and dear to my heart, of course, was our trip into Cork to the English Market. While I didn't buy much, just being there completely fueled my culinary imagination. I loved every second of it.
Blarney Castle was one stop we nearly passed on, but I'm sooooo glad we didn't! Can you imagine missing this??!! This trip nearly made my entire time here in Ireland. I loved this place.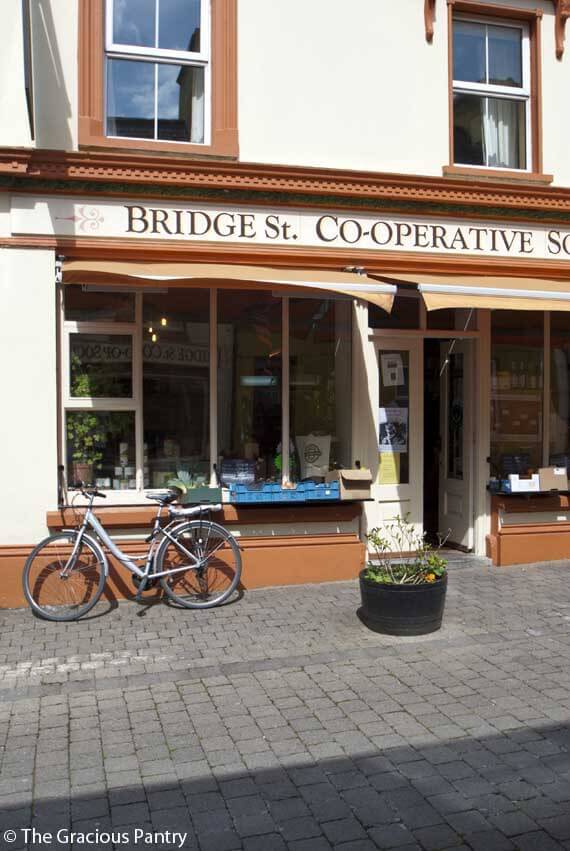 Then we moved on to Kenmare. Yet another fabulous town for wandering and "getting lost". Although in all honesty, it's tough to get lost their. They have two main streets that most tourists stick to and the town was pretty easy to navigate. We did a lot of shopping there!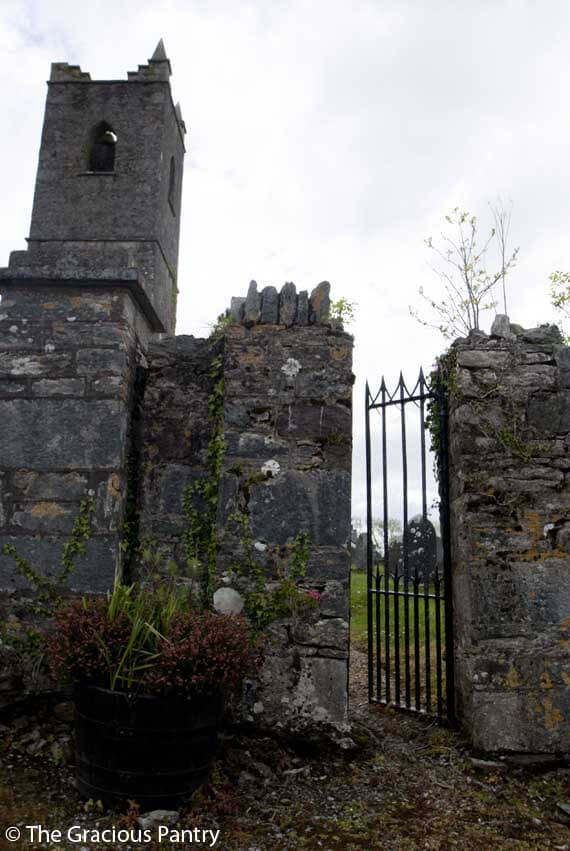 But for me, the best part about Kenmare was this unexpected, abandoned, old church which was located conveniently at the end of the long drive belonging to our B&B. I took a lot of photos there. It was a beautiful place.
After that, we drove through the Kerry National Park and on past the famous Inch Beach to get to Dingle. I have to say that Dingle was, hands down, my absolute favorite part of the entire trip. That town will hold a special place in my heart forever.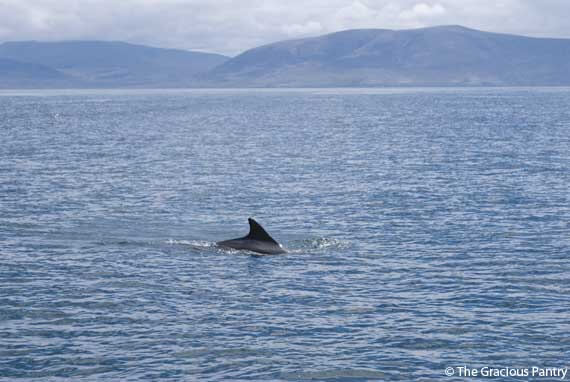 We took a harbor boat tour and thankfully caught a of glimpse of the famous Dingle Bay dolphin named Fungi. He's a big tourist attraction here, though he's getting up there in years and doesn't jump out of the water to "play" with the boats like he used to. Mini Chef was excited to see him, and the entire boat tour was fabulous.
On our last night there, we went to a well known pub named "Murphy's" (what else would it be named??). We had dinner and enjoyed some real, Irish music played by local musicians. I love the way they come in, drink a full pint of Guinness, and then proceed to play the night away. It was wonderful and an experience I'm not likely to forget.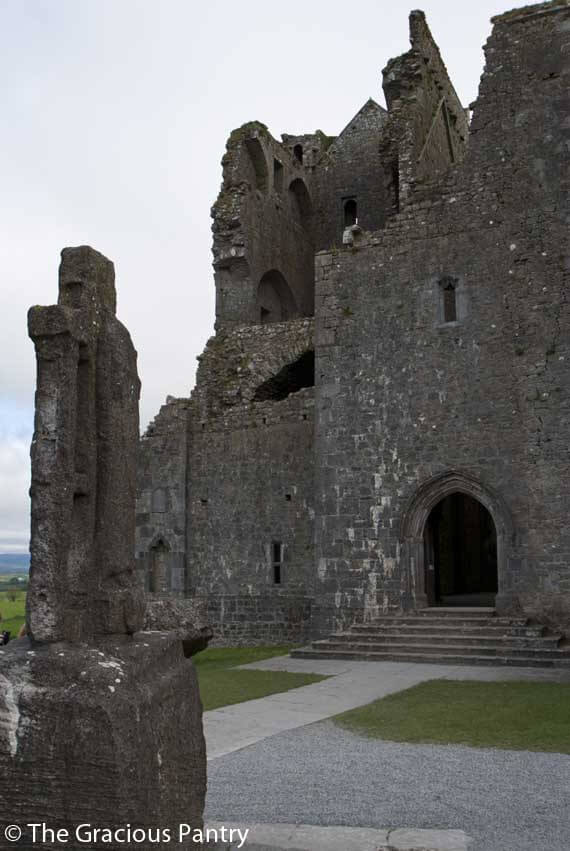 Our last adventure in this beautiful country was the Rock of Cashel. This incredible structure, as I understand it, was both a castle and a cathedral. I could hardly do justice to it's massive size with my photos. It was just so much bigger than what I could capture.
Then, it was back to Dublin, which is a town that I'm sorry to say, I did not get to explore. But I know for certain that this will not be my last time in Ireland, so until next time….
If you're interested, I will be uploading all of my photos of Ireland (when I get home) into the photo albums on my facebook page. You can see them all there if you like.
In closing, here's part of a well known Irish blessing:
May your glass be ever full.

May the roof over your head be always strong.

And may you be in heaven

half an hour before the devil knows you're dead.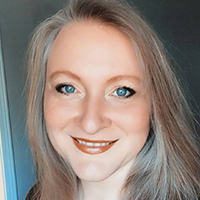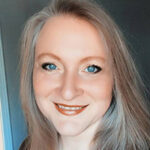 I'm Tiffany, a writer for MSN and the AP Newswire, a cookbook author, digital publisher, food lover, and mom. I create healthy, clean eating recipes for everyday living.