When I have a cheat meal, I generally like to keep it clean, meaning no processed stuff. My cheat meals usually consist of extra calories and extra good fats. For me, it's more about quantity than eating junky stuff. I just love to eat, so my treat meals are always big. (Don't judge.)
I tend to go all out with these meals. There's something therapeutic about it for me. I think it's a hangover from my days of binge eating. I always took so much comfort in mass amounts of food. I'm still not sure what it is about a lot of food that feels comforting to me, but for me, more food really does equal comfort on some level. So I make room for that in my eating plan when I need to.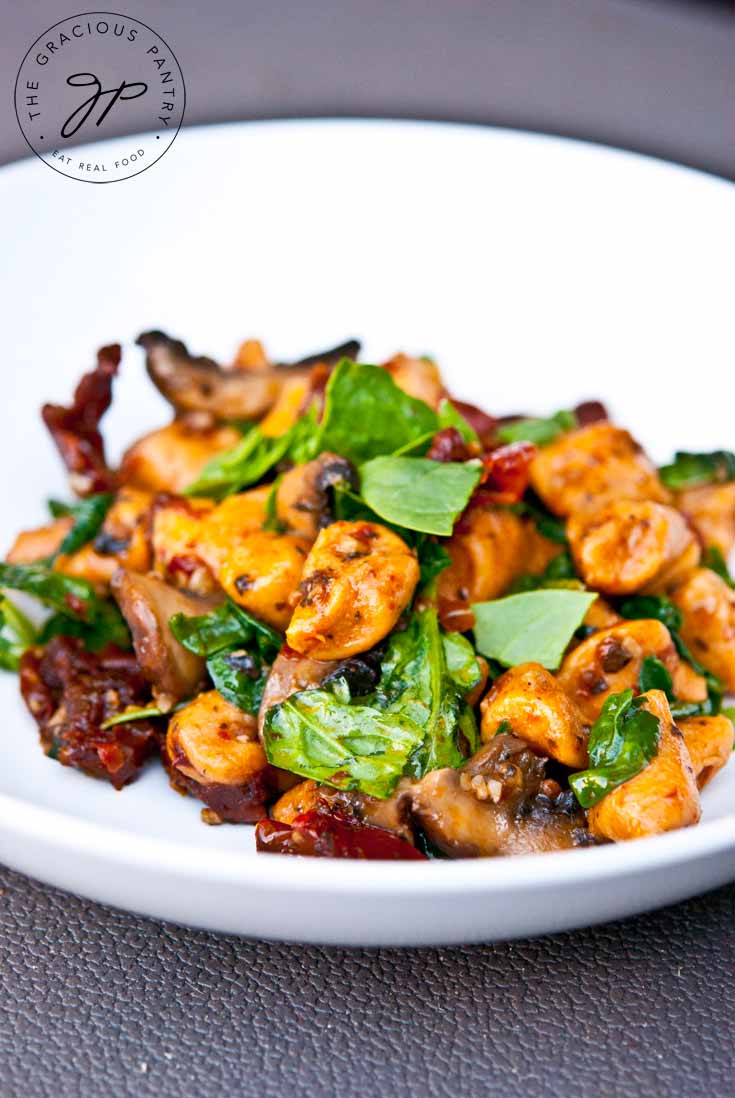 I know there are some people out there who use this as a technique for getting fit. I believe it's called "calorie loading" or something of that nature. But for me I'm just happy when I can finally have more. It's a relief after watching what I eat so closely for a week or longer.
All I can say is, I went to bed a very happy woman the night I had this for dinner.
Y.U.M.!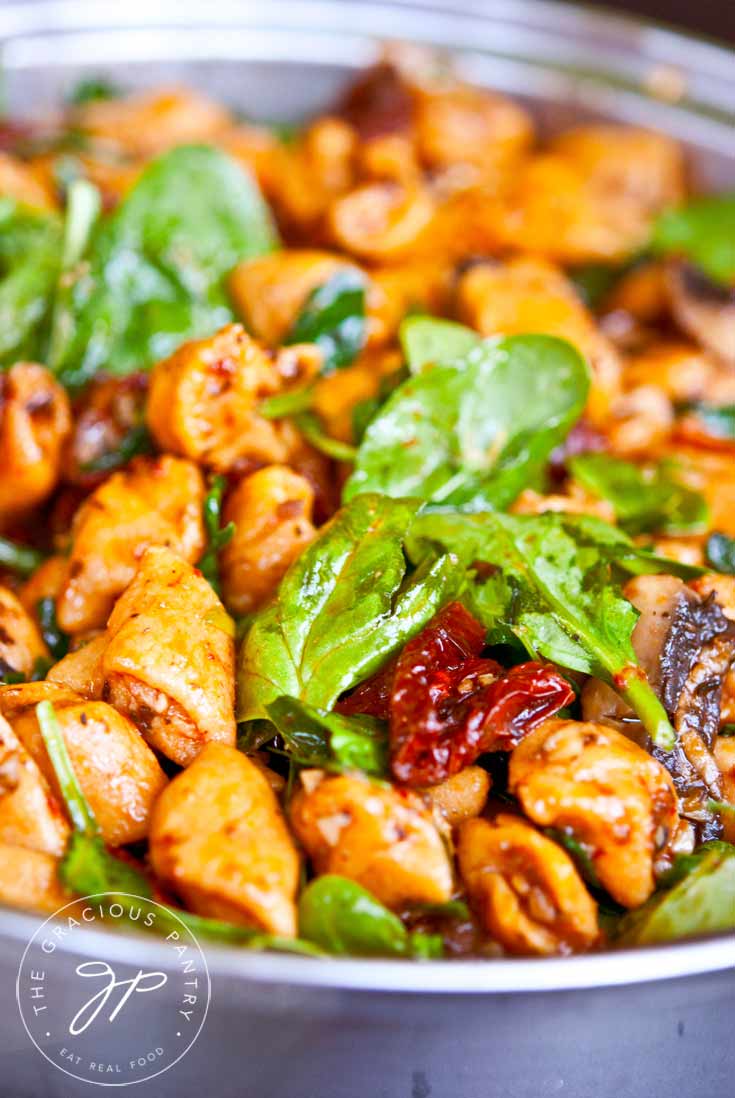 NOTE: You will most likely want to make the gnocchi a day or so ahead of time. While there is nothing like fresh gnocchi right out of the pot, I don't know too many people who want to spend a ton of time cooking when they are anticipating a fabulous cheat meal. Even when cheating… planning ahead pays off!
YOU MIGHT ALSO ENJOY:
This recipe from the Gracious Pantry archives, originally posted 9/28/11.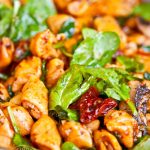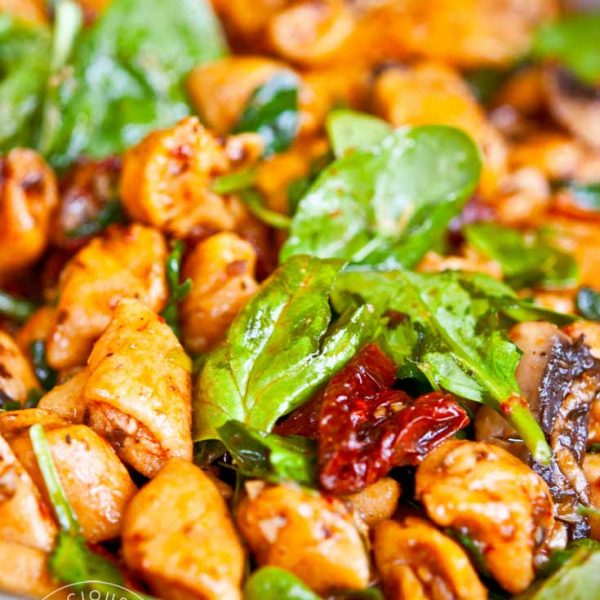 Clean Eating Sweet Potato Gnocchi With Mushrooms And Sun Dried Tomatoes
Ingredients
1

cup

sun dried tomatoes, either in oil or dry. If dry, then you also need 3 tbsp. olive oil.

8

cloves

garlic, chopped

2

cups

fresh spinach leaves

8

large

crimini mushrooms

6

cups

gnocchi

4

medium

baked chicken breasts, cubed

GNOCCHI INGREDIENTS:

2

large

sweet potatoes

3

cups

whole wheat pastry flour + extra on reserve

2

large

eggs

1

tbsp.

salt
Instructions
Place the tomatoes and oil in a pan with the garlic and sauté.

Stir in the mushrooms and continue to cook and stir until the mushrooms have wilted.

Stir in the gnocchi, chicken and spinach. Continue to cook and stir until everything is well combined and heated through.