This post may contain affiliate links. Read my
Privacy Policy.
As an Amazon Associate I earn from qualifying purchases.
Wondering about how to make gnocchi? I wondered too…
You see, I have very limited experience with the country of Italy or it's authentic foods. My grandfather is Italian, but he adopted my father, so I have no Italian blood. I've been to Italy once, but only for 3 days on one of those tours where you see 50 different countries in 5 minutes. It's been 19 years and I still don't know what some of my pictures are of!
To say that I have limited experience cooking authentic Italian food is an understatement. I had had gnocchi in restaurants years ago, but was always completely unimpressed. There was no actual flavor to it. I might as well have just ordered a bowl of sauce and called it dinner. The gnocchi was just a filler that added nothing to the flavor of the finished dish and left me feeling like I had a couple of bricks in my belly. I find this very sad, especially now that I've had the homemade variety! It took me a while, but I finally figured out how to make clean eating gnocchi. And the best part is, it's filled with great flavor! You just can't beat homemade…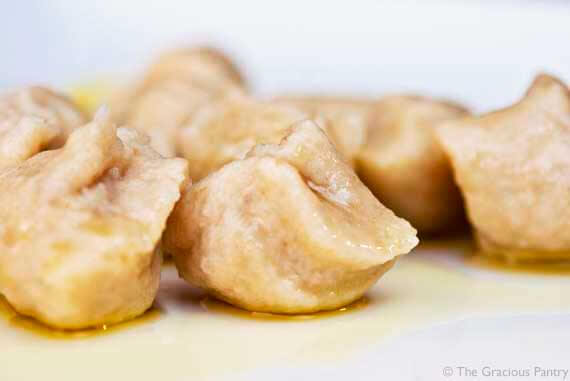 The word gnocchi may derive from the Italian word nocchio, meaning a knot in wood, or from nocca (meaning knuckle). It has been a traditional Italian pasta of probably Middle Eastern origin since Roman times. (Source)
Real, homemade gnocchi is fabulous stuff! It's light, pillowy and contributes flavor to whatever it's served with that is unmatched by anything you can ever get in a restaurant.
I will admit that the first time I tried to figure out how to make clean eating gnocchi, it was a very long process. So if you've never made it before, just roll up your sleeves and prepare to be in the kitchen for a while. But the good news is, once you've done it, every time thereafter will be faster and more efficient. You kinda find your "gnocchi groove". The steps themselves are not complicated at all. So don't let the length of the instructions scare you off. It really becomes a rather quick process once you understand how it all works.
And if the time factor really bothers you, you can always cook and mash the potatoes one day (have to mash them while they are hot), and make the gnocchi the next day. Simple!
YOU MIGHT ALSO ENJOY THESE CLEAN EATING RECIPES:

HOW TO MAKE GNOCCHI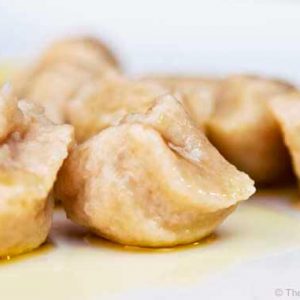 How To Make Gnocchi
If you've ever wanted to try making gnocchi at home, you might feel a little intimidated at first. But I promise, once you get the first few gnocchi made, you figure out the routine real fast and while it still takes some time, it's not difficult at all.
Print
Pin
Rate
Add to Collection
Go to Collections
Servings:
8
servings (Makes approximately 8 cups)
Ingredients
4

large

russet potatoes

3

cups

whole wheat pastry frlou

+ extra on reserve as needed

2

large

eggs

1

tbsp.

salt
Instructions
In a large pot, boil the potatoes until they are soft and easily poked with a knife or fork.

Prep (when the potatoes are almost done cooking):

Set up an ice bath using two pots or bowls. One larger bowl with ice in it, and one smaller bowl, sitting on top of the ice, with cold water in it. This should sit within arms reach of the stove where you are cooking the gnocchi.

Next to the ice bath, have a large holding bowl to hold the finished gnocchi.

Using tongs or a slotted spoon, remove the potatoes from the hot water and set on a plate.

Dump the potato water and (in the same pot) bring some fresh, clean water to a soft boil as you make the dough.

Using a thick kitchen towel (so you don't burn yourself!), hold each potato and peel while they are still hot.

Put each potato through a potato ricer (pictured here.). If you don't have one, you can use a fork too. But it won't leave the potatoes as light and fluffy (not a huge deal).


Spread out the potatoes in the bowl so that they come up the side. The idea is to spread them out so they can cool off. If you can't get them spread out enough in the bowl, you can also spread them out on a cookie sheet. They will cool off pretty quickly that way.

Once the potatoes are cool, add the other ingredients into the middle of the bowl and knead. This is a very sticky dough, but it really is best to do it with your hands (at least that's my experience). Keep in mind you may need to add some extra flour to get the dough to the point where it is no longer sticky. You will also have to wash your hands to get the dough off to test if the dough is truly no longer sticky. If you have any on your hands, it will continue to stick, even with more flour.

Take a small portion of the dough, and roll it into a long cord so it is approximately 1/2 inch in thickness.

Cut the cord into 1/2 inch sections.

Holding each little section between your finger, pinch the opposite corners together (as if you were pulling somebody's arms behind their back), pinch to seal. Note that you can skip this step if you like, but I have found that when I do, I end up with a gnocchi that looks more like a large dog kibble that soaked up too much water. So if aesthetics are important to you, pinch, pinch, pinch!

Drop into the hot, boiling water (don't get splashed with the water!) It will sink to the bottom at first. The gnocchi is done cooking when it floats all the way to the top. Remember to keep your water at a soft boil. A vigorous boil will make it tough to figure out which of the gnocchi is actually done, and which are just getting tossed around by the boiling water. Watch for any that may stick to the bottom of the pot.

Remove from the boiling water with a slotted spoon and place immediately in the ice bath water. Let it sit there for about 10 seconds.


Using the slotted spoon, transfer the gnocchi to a holding bowl.
Notes
Please note that the nutrition data below is a ballpark figure. Exact data is not possible.
Nutrition
Calories:
316
kcal
|
Carbohydrates:
65
g
|
Protein:
11
g
|
Fat:
2
g
|
Cholesterol:
46
mg
|
Sodium:
743
mg
|
Potassium:
949
mg
|
Fiber:
7
g
|
Sugar:
1
g
|
Vitamin A:
70
IU
|
Vitamin C:
10.5
mg
|
Calcium:
46
mg
|
Iron:
3.4
mg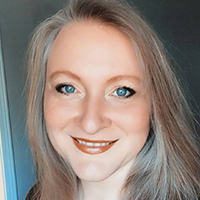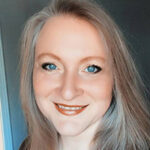 Who me?
I'm Tiffany, a cookbook author, food lover, mom, and writer for MSN and the AP Newswire.
   
Looking to stock your freezer for busy weeknights?
I wrote the book! Grab a copy of my book, Clean Eating Freezer Meals on Amazon here, or at select bookstores nationwide!   
Did you make one of my recipes?
Tag @graciouspantry on Instagram or post your pic on Facebook! I love to see my recipes in action!