Wondering about how you can purchase a clean eating spaghetti sauce at the store? It's not hard!
I know many of you may be wondering what clean eating spaghetti sauce you can pick up at the store. These are a few brands I've found that are clean.
Lets face it, sometimes it's just easier to pick up a jar at the store. And while I'm all for making your own Spaghetti Sauce, sometimes you just need that convenience.
So I thought I would take a look at some of the different sauces out there that come in jars. Jars you can feel pretty good about buying when you're trying to stick to a clean eating meal plan. And of course, I'll also list my clean, homemade recipes at the bottom. But lets start with the jars. Here are the brands I found here in my area that are clean.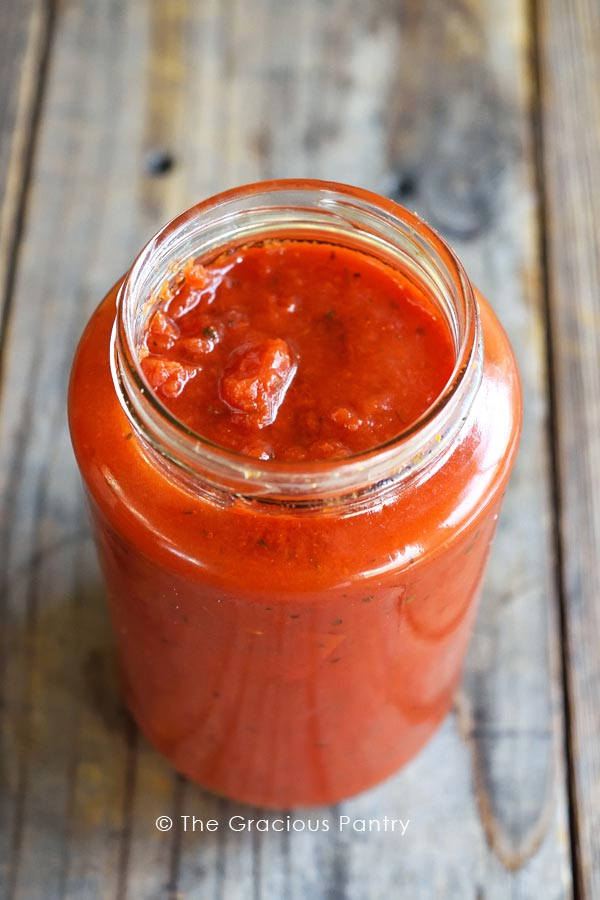 CLEAN EATING SPAGHETTI SAUCE:
This is a list of clean eating spaghetti sauces that I have found at the store. This is by no means a complete list. The basic point is that you want to look at the ingredient list on the jar, and know each and every ingredient as something you would/could purchase separately to cook with at home. So basically, tomatoes, basil, garlic, and oil. Items you would buy separately. If there is anything in there that you wouldn't/couldn't buy individually, chances are, it's not clean. You also want to avoid added sugars. And if that all becomes too much, you can alway make one of my recipes listed below!
CLEAN JARRED SPAGHETTI SAUCE:
Mario Batali, Tomato Basil
Ingredients: San Marzano Imported Italian Plum Tomatoes from Sarnese-Nocerino area of Italy, Fresh Red Onion, Fresh Carrots, Extra Virgin Olive Oil, Fresh Basil, Fresh Garlic, Sea Salt.
Rao's Homemade Tomato Basil Marinara
Ingredients: Italian tomatoes, olive oil, fresh onions, fresh basil, salt, fresh garlic, black pepper, oregano.
Amy's Organic Family Marinara
Ingredients: (Vegan) Organic tomato puree, filtered water, organic onions, organic extra virgin olive oil, sea salt, organic garlic, organic black pepper, spices.
CLEAN HOMEMADE SPAGHETTI SAUCE