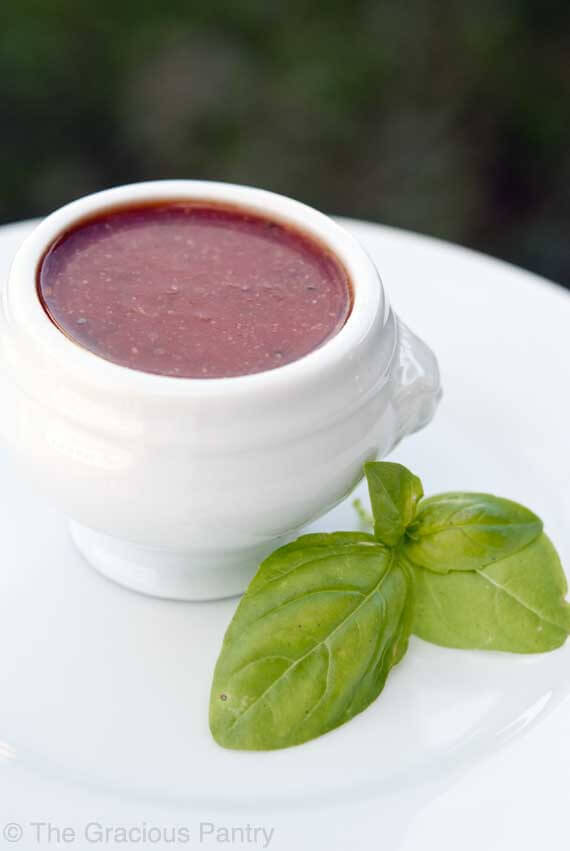 This may sound like a strange combo, but it was actually quite delicious.
I started out wanting to make an easy spaghetti sauce, but ended up with something way too tangy. Since dairy isn't an option for me right now, I had to get creative.
The coconut milk adds creaminess while the coconut aminos (similar to soy sauce, but made with coconut instead of soy) give the flavor a really nice kick.
YOU MIGHT ALSO ENJOY:

Clean Eating Quick & Easy Coconut Spaghetti Sauce
(Makes approximately 2 1/2 cups)
Ingredients:
1 (15 ounce) can tomato sauce, no sodium, no sugar
1 cup water
1 tablespoon garlic powder
1 tablespoon onion powder
1 tablespoon dried basil
1/4 teaspoon ground cumin
3 tablespoons coconut aminos
3 tablespoons light coconut milk
Salt & pepper to taste
Directions:
Blend all ingredients together in a pot and warm to your liking. Serve as desired.