Persimmon pulp is useful stuff. It's great for baking, parfaits and all sorts of desserts.
While I do want to share this recipe for persimmon pulp with you here, I think I should also cover some persimmon basics for those who don't know.
It's amazing to me that so few people around me have had persimmons. Some of my neighbors didn't even know what they were! So here's a quick "persimmon 101" lesson for you. Then I'll move on to the recipe.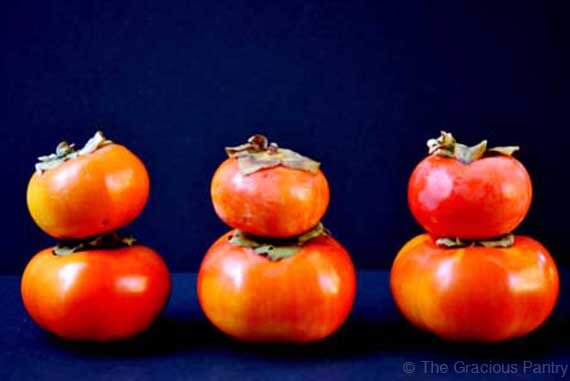 There are two types of persimmons, Fuyu and Hachiya. They are loaded with good-for-you nutrients, and are great for bolstering your immune system during the colder months. They have been used to treat everything from hiccups to cancer as a natural remedy and are even credited with phytochemicals that help prevent aging. How's that for a super fruit?!
Hachiya persimmons (pictured below) are longer "acorn shaped" persimmons that you eat when very soft. Eating them while they are still even slightly hard is a very unpleasant experience to say the least. (Not that I know from personal experience or anything… ehem…). Please allow your Hachiyas to sit on your windowsill until they are so soft you would swear they are rotten. You should be able to compare them to a rotten tomato. Soft, soft, soft!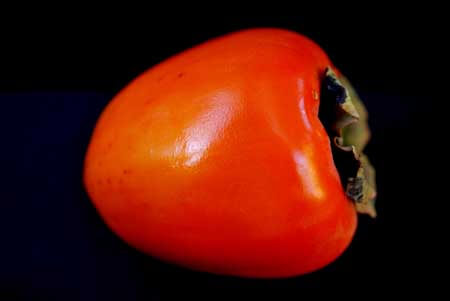 Fuyu persimmons (shown below) look similar to tomatoes, but they are treated just like an apple. Peel, slice and eat.
Just like apples, you can cook them and turn them into an "apple-sauce" like pulp, which can be added or turned into just about any recipe. These are the persimmons I have on hand, so these are the persimmons used in the following recipe.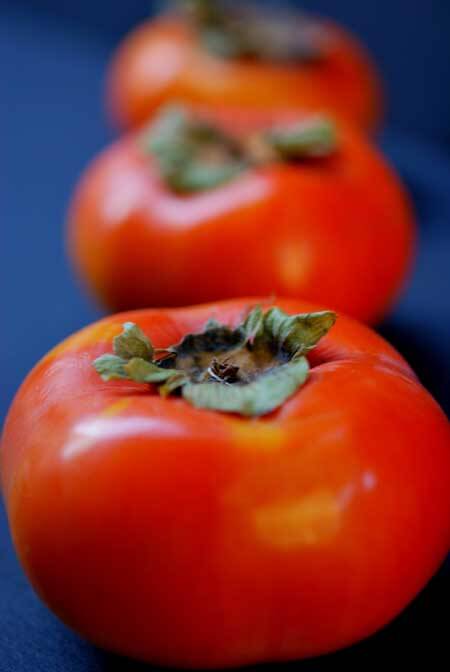 The truth is, persimmon pulp can't help but be a clean eating food. It's nothing but persimmons, some water and a little cinnamon. But I thought a "how to" might be in order here considering the number of persimmon recipes I'm about to share with you. So here's the process.
More Persimmon Recipes

Persimmon Pulp Recipe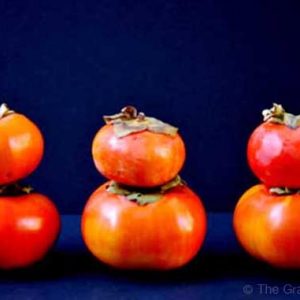 Persimmon Pulp
Persimmon pulp is ridiculously easy to make and makes a wonderful base for many recipes including persimmon bread, jam and candy.
Print
Pin
Rate
Ingredients
Fuyu persimmons

(enough to fill a 5 quart slow cooker)

2

tbsp.

ground cinnamon

water

(approximately 4 cups)
Instructions
Put water and cinnamon in a large slow cooker.

Clean and cut your persimmons into quarters. Fill your slow cooker, put the lid on and cook overnight. They will be brown when they are finished cooking.

Work in small batches as you mash the persimmons through a sieve into a large pot. You should have something similar to apple sauce when you are finished.

That's it! That's persimmon pulp. If you have tons of it like I do, simply fill some 1 gallon zip lock bags and place in the freezer for later use.
Notes
Please Note: Nutrition data is not available for this recipe.