Clean Eating Meal Plans: Clean Eating Vs. Paleo
This post may contain affiliate links. Read my
Privacy Policy.
As an Amazon Associate I earn from qualifying purchases.
In this article on clean eating vs. paleo, we'll talk about the difference a bit and help you choose a meal plan.
Many of you struggle with figuring out what to eat on a regular basis. The truth is, we all love an easy meal plan. Something that makes thinking about food a minimal-effort type of situation. We want it laid out for us and we want the shopping lists to go with it. That way, we just check off what we already have and head to the store for the rest. It's done for us, and it's so much easier.
I've had some folks ask me what the main differences would be between clean eating and paleo eating, and they are right to wonder. There are some pretty big differences. Let's look at what those are.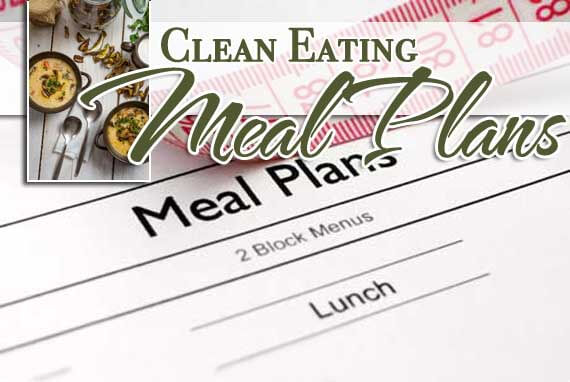 CLEAN EATING VS. PALEO:
PALEO – A paleo eating  plan, is in fact, clean. Paleo eating plans focus on whole, natural foods, just like clean eating does. But there are some things that are off limits on a paleo plan that most clean eaters enjoy.
Paleo folks avoid dairy, beans, grains, and peanuts. What's left? Tons!!
Paleo eaters enjoy a diet rich in fruits and vegetables as well as good quality meats and fats. It's an excellent option if you don't mind cutting out those items.
And before anybody asks, yes, I've seen those web sites too. The ones that say they are paleo and still eat dairy or one of the other previously mentioned "no-n0's". All I can say about that is that everyone makes their own choices about what is right for them and their own bodies. Putting it on a website and calling it paleo doesn't make it so. It just means that those are exceptions that that person is making, and many of them have perfectly valid reasons for doing so. But a classic paleo diet will avoid all of the foods I mentioned.
CLEAN EATING – A clean eating plan basically includes all of the foods avoided on a paleo plan. Full-fat dairy, beans, whole grains and yes, even peanuts. Personally, I can't imagine life without peanut butter. But that's just me. Clean eating is simply a whole-foods approach to eating. It's about getting back to the basics and making sure that the food you put in your mouth not only has value, but quality as well.
Paleo folks focus on quality as well, don't get me wrong. They are all about the grass-fed beef and butter. But clean eating isn't quite so strict. And while you should always purchase the best quality food you can afford, you don't have to say you don't eat clean because you bought an orange that wasn't organic. Clean eating has a little more wiggle room than a true paleo eating plan.
MEAL PLANS – I'm currently working on a paleo plan and hope to have it ready soon. As for clean eating plans, I have several available!
I have put together a few sample meal plans here and even have a few $5 meal plans for sale.
WHICH ONE IS BEST? – I've had many of you ask me which the better plan to follow is. As you can see, there are some pretty stark differences. But the truth is, they are both methods of eating clean. Both plans avoid process foods, and both plans will help get you to your health goals. So how do you decide?
Truthfully, the best way to decide is to consider what will work best for not only your body, but your lifestyle. You need both to be in balance for a meal plan to work. You have to ask yourself if giving up grains will work for you and your lifestyle or if it will be nothing but a pain in rear. Because the truth is, you won't stick to it if it doesn't fit your life. So consider carefully.
For both plans you have to cook almost daily (unless you stock your freezer and plan your leftovers appropriately). Both plans avoid sugars and other white, processed stuff. Both plans have been proven to improve health. So it really all boils down to what works best for YOU. Talk to your doctor or dietitian if you feel you need individual help with this.. And if you'd like to give some of the recipes a spin first, you can check out my blog in general for clean eating recipes as well as my paleo section.
SaveSave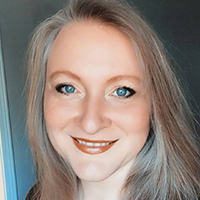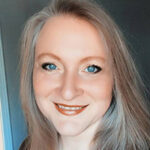 I'm Tiffany, a writer for MSN and the AP Newswire, a cookbook author, digital publisher, food lover, and mom. I create healthy, clean eating recipes for everyday living.