What childhood is complete without oodles of ketchup??
This is simply one item you cannot remove from a child's diet. Kids want to feel normal when "hangin' out" with their friends, regardless of their age. So asking them to pass on the ketchup when all their friends are chowing down on the stuff with a bucket of fries is pretty unreasonable.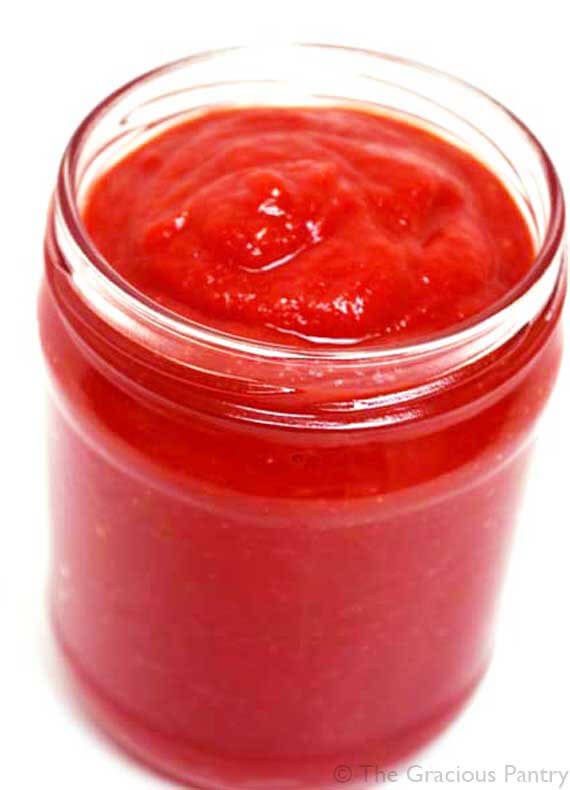 So with this scenario in mind, I set out to create my own ketchup recipe. While it may not be the "corn syrup-ladden Heinz Ketchup" brand, it comes close enough to put a smile on my son's face. In fact, his favorite way to eat it is with apples!
Yes, I have a strange child. But he's just so gosh darn cute that I find it an easy "quirk" to overlook as long as I get a smile like that any day.
But I digress. Here's the recipe.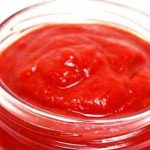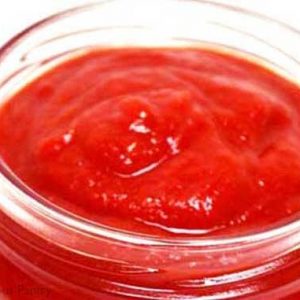 Clean Eating Ketchup
Ingredients
1

(15 oz.) can

tomato sauce, no sugar added

1

(6 oz.) can

tomato paste, no sugar added

1/4

cup

honey

1

tsp.

onion powder

salt to taste
Instructions
Using a large mixing bowl, whisk all ingredients together until smooth.

Allow to sit in the fridge overnight to give flavors time to meld.

SaveSave
SaveSave