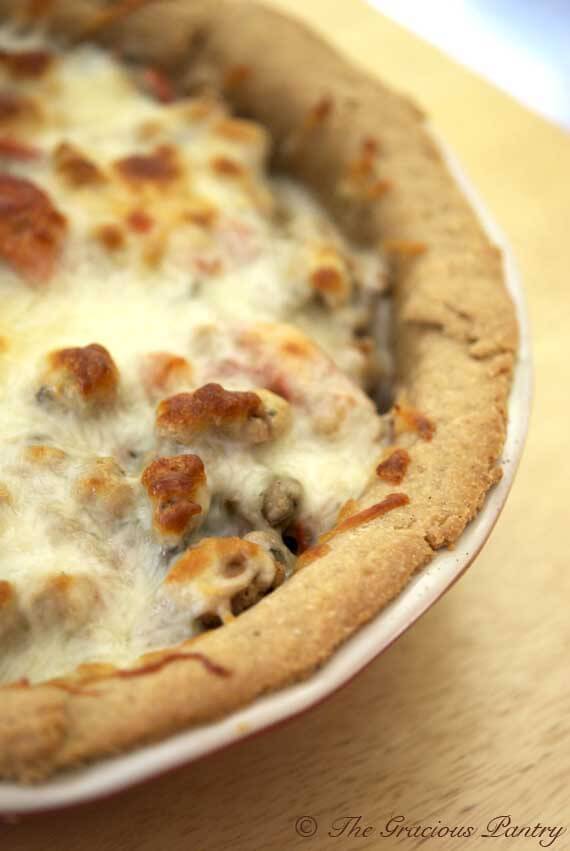 Yes, I'm fully aware that Shepherd's Pie is not an Italian dish. But this is basically a cross between a pot pie (the crust) and a shepherd's pie.
Add some cheese and Italian herb mix, and you end up with something called an Italian Shepherd's Pie. Makes perfect sense to me….
Now with this much cheese, I would consider this meal a "clean treat/cheat" meal. But I firmly believe we need those on occasion. I hope you'll enjoy it.
YOU MIGHT ALSO ENJOY:

Clean Eating Italian Shepherd's Pie
(Makes 8 servings)
NOTE: This uses a 9 inch pie pan.
Ingredients:
1/2 batch pie crust recipe
1 1/2 pounds lean ground turkey
1 tablespoon olive oil
2 tablespoons Italian herb mix (found in the spice aisle)
2 tablespoons garlic powder
1 large, red bell pepper, chopped
2 1/2 cups shredded mozzerella, OR cheddar, OR a mix of the two
Directions:
Prepare your uncooked pie crust and have it sitting ready.
Cook the turkey and bell pepper in the olive oil in a large skillet. Add the spices when the meat is almost done cooking.
Pour the meat into the pie crust and top with cheese.
Bake at 350 F. for about 20 minutes or until the cheese is melted and has a few golden brown spot.
Allow to cool, slice and serve.