Clean Eating 101: Portion Control, Counting Calories And Eating Frequently
This post may contain affiliate links. Read my
Privacy Policy.
As an Amazon Associate I earn from qualifying purchases.
Today we will address Clean Eating 101: Portion Control, Counting Calories, Eating Frequently.
I get many emails from those of you just getting started with clean eating. And despite your various locations, backgrounds and health conditions, you are all wondering the same 3 questions:
What constitutes one portion of something?
How many calories should I be eating every day?
How do I learn to eat 6 meals a day? I can barely handle 3!
When you first start out, clean eating can feel really overwhelming. It seems like there are a lot of rules and a ton of information to learn and figure out. But really, it's pretty basic. Eat healthy and eat often.
So let's tackle these questions, shall we?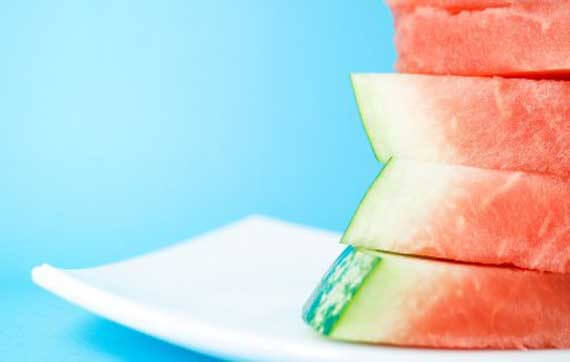 WHAT CONSTITUTES ONE PORTION OF SOMETHING?
I know there are a bazillion different methods for figuring out what 1 serving of something is. People talk about the size of a tennis ball or a deck of cards. But I find that when I'm hungry, I tend to imagine that tennis ball a little bigger than it actually is. Especially if I don't have one in front of me. So I follow a very simple rule of thumb on this one. NOTE: This is meant to be for visual estimations only. Do NOT put hot food in your hand to measure it!!
1 serving equals the size of my palm.
(Cupped for fruits & grains, flat for meats, two cupped hands for veggies)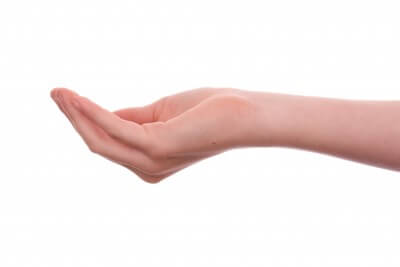 Simple right? And you always have your hand to measure by, so you never have the excuse that you had to guess. (Darn!)
HOW MANY CALORIES SHOULD I BE EATING EVERY DAY?
This will vary from person to person. Each individual has different dietary needs on a day to day basis. There are a ton of calorie calculators on the web. I even have one here if you need one. You can also join me over at MyFitnessPal.com. But clean eating in general does not advocate counting calories. It's more of an "eat until you are just satisfied" type of thing. (Remember you palm!)
But if you really must count calories, use a calculator to figure out the number for one day and then divide that by 5 or 6 (meals). It will give you a good idea of what to shoot for at each meal.
HOW DO I LEARN TO EAT 6 MEALS A DAY?
There is a very simple method for doing this. Make your "normal" 3 meals per day, cut them in half, and space them out about every 2-3 hours. This way, you get your metabolism revved by eating, but don't actually take in more food than you should be eating. Once you get used to it, you can start branching out with different foods at each meal.
IN CONCLUSION
I hope this helps you all a little with getting started. Remember, it may feel overwhelming at first. But if you just jump in and try (and don't beat yourself up for making mistakes), you'll be a pro in no time! Just accept the fact that you won't get it perfect right out of the gates. Do the best you can, improve your knowledge and technique every day, and before you know it you won't know any other way to eat!
Article is an original work and is © Tiffany McCauley. It may not be reproduced for any reason without written permission by the author.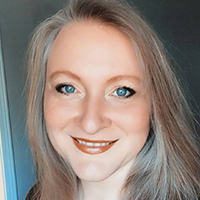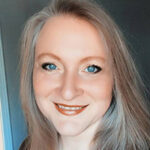 I'm Tiffany, a writer for MSN and the AP Newswire, a cookbook author, digital publisher, food lover, and mom. I create healthy, clean eating recipes for everyday living.