Ultimate Paleo Meatballs – When A CaveGirl Eats Clean
This post may contain affiliate links. Read my
Privacy Policy.
As an Amazon Associate I earn from qualifying purchases.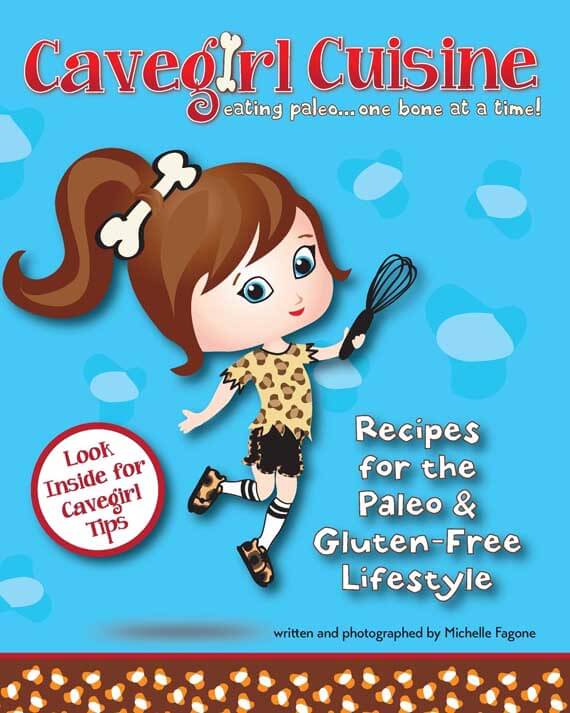 When a Cave Girl eats, she eats good. She eats clean. And then she writes a book about it.
And I don't mean any ol' cave girl, I mean THE Cave Girl!! As in, Michelle Fagone of CavegirlCuisine.com.
See, this is what I love about clean eating. It applies to so many different types of eating styles, one of them being Paleo. Paleo is just one more way to eat clean! Grant it, there are some significant changes one makes to go from being a clean eater to eating Paleo, and there are always personal preferences applied, but eating paleo at it's core is also eating clean.
To truly eat paleo, you avoid beans, dairy and grains of all kinds on top of avoiding processed foods.  But that doesn't mean you have to give up a good treat now and again. Quite the opposite.
The Paleo movement has really picked up steam and is here to stay. That, of course, means "where there is a will, there is a way". And I can tell you that Paleo folks aren't sitting there dreaming of beans and doughnuts. Quite the opposite!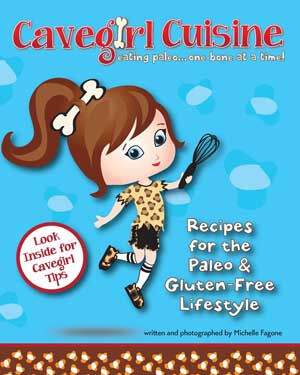 Michelle sent me her cookbook for review, Cavegirl Cuisine. I love this book. I mean, Chocolate Dipped Doughnut Holes? Honey Crunch Cereal? Lobster Salad anyone? Ya, you may have to change WHAT you eat to eat Paleo, but you certainly won't be missing out. At least not with this cookbook!
Interested in the book?
Check it out here on amazon!
Cavegirl Cuisine – eating paleo one bone at a time
YOU MIGHT ALSO ENJOY: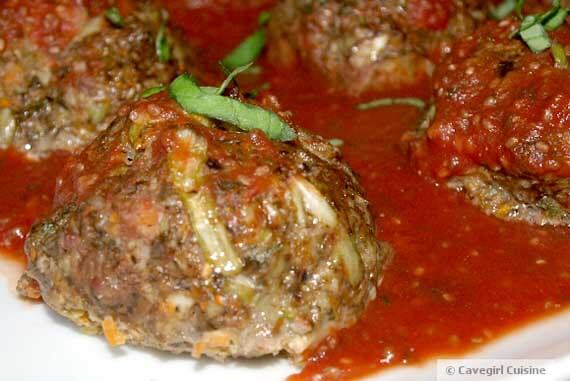 Ultimate Paleo Meatballs – When A CaveGirl Eats Clean
Author:
Ingredients
4 oz. baby bella / crimini mushrooms, halved
1 stalk of celery, roughly chopped
1 carrot, peeled
Bunch of scallions, the bottom third (onion portion and a section of the greens)
1 lb. ground beef
2 large eggs
1/3 cup almond meal
1 tbsp. dried parsley
1 tsp. sea salt
1/4 tsp. cayenne pepper
1/4 tsp. ground cinnamon
1 1/2 cups marinara (heated and reserved for plating)
Optional garnish: fresh basil leaves
Instructions
Preheat oven to 350 F.
In food processor, blend mushrooms, celery, carrots and scallions, until finely chopped.
In a bowl, add ground beef, ingredients from the food processor, eggs, almond meal, parsley, salt, cayenne pepper and cinnamon. Thoroughly mix ingredients with your hands or a spoon.
Using an ice-cream scooper, scoop a ball of meat mixture (12 meatballs total) and place each one on a large, greased baking pan.
Cook for 35-40 minutes until preferred doneness. Remove and plate meatballs.
Spoon heated marinara sauce over meatballs. Garnish with chopped fresh basil. Serve.
Disclosure: I was not monetarily compensated for this review, however I was sent the book for free. All opinions are my own. This is just a book I thought you would enjoy!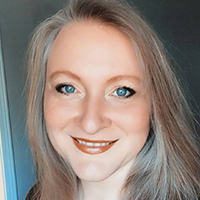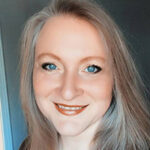 I'm Tiffany, a writer for MSN and the AP Newswire, a cookbook author, digital publisher, food lover, and mom. I create healthy, clean eating recipes for everyday living.