The Clean Eating 80/20 Rule
This post may contain affiliate links. Read my
Privacy Policy.
As an Amazon Associate I earn from qualifying purchases.
The Clean Eating 80/20 Rule. We talk about it, and we mention it in reference to moderation and cheat/treat meals. But what does it actually mean? What do 80 and 20 percent look like in a day, a week, or even a month?
The working theory is this: When you eat clean, you have to allow for life to happen. That, in theory, should equal about 20% of your overall eating plan, max. So you eat 100% clean, 80% of the time, and allow for mistakes and special occasions the other 20% of the time.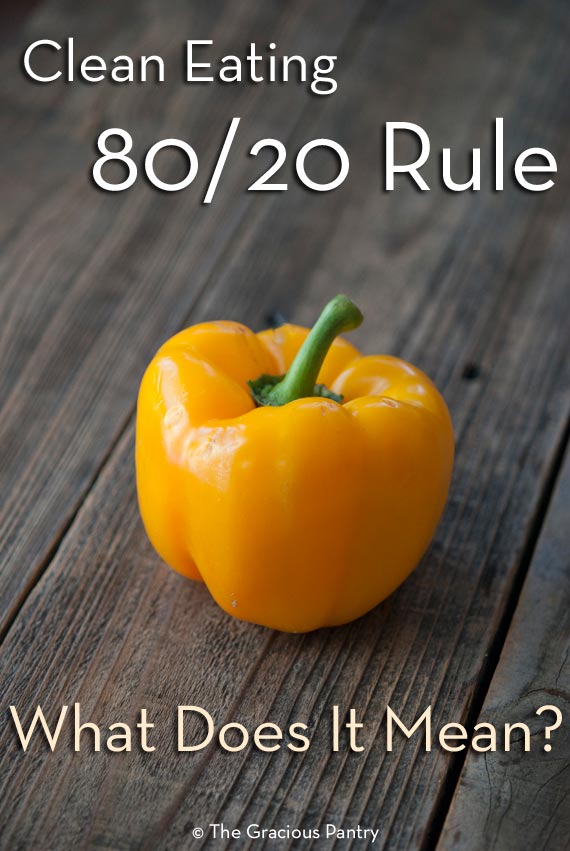 I started thinking about that rule the other night and realized that while I talk about it a lot, I never really pictured what that would mean for my own meal plan. I always figured if I had 1 treat meal a week and a little something extra during the holidays, I was fine. And I was! But I still didn't have a very strong image in my head of what that 20% would look like for me.
The general idea behind the 80/20 rule, is to ensure that you are not strictly "dieting". Instead, it enables you to create a lifestyle with clean eating because you don't have to be so rigid that you feel guilty after taking one bite of a milk chocolate bar. (That's right, I said MILK chocolate. Not dark chocolate. Horrors!!)
If you intend to eat clean long term, you simply and absolutely must enjoy special occasions and not beat yourself up for every little "mistake". Because the truth is, there are no mistakes where food is concerned. There are only decisions. The decision of what to put in your mouth. And if you decide to put something less-than-clean in that mouth of yours, you should enjoy it! Make sure it's not happening all the time, of course, but enjoy the heck out of it! Mentally, it's a much healthier approach to food and it also helps you remember that when you go home and make a chicken salad, you aren't going to starve or never have pizza again. That, my friends, is a lifestyle instead of a diet. And that is the Clean Eating 80/20 rule.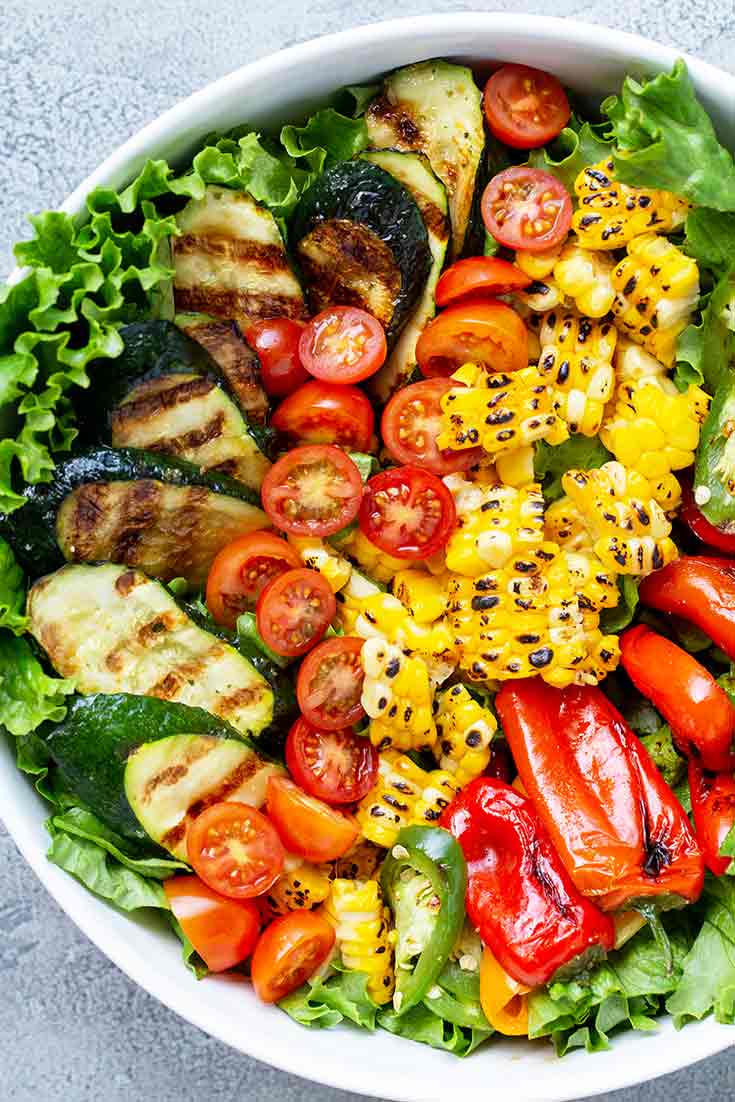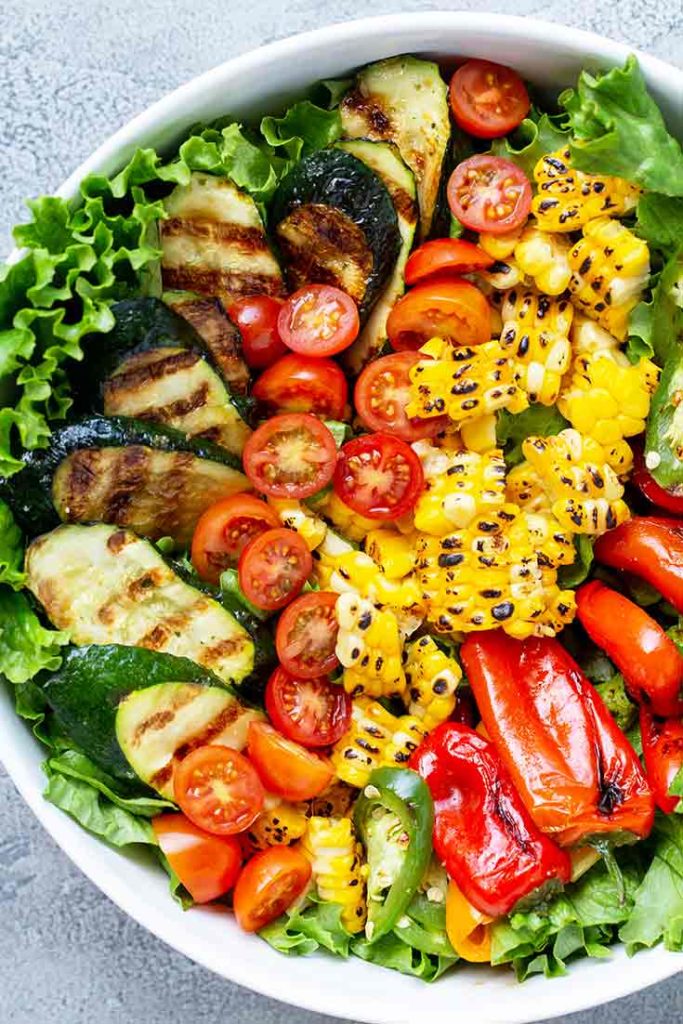 Let's Talk Clean Eating 80/20 Rule Numbers
If you are like me, you want an exact number. So here are the numbers in all their 80% and 20% glory!
3 Meals Per Day Eating Plan
3 meals per day = 21 meals per week
20% of 21 meals is a tad over 4 meals. Perhaps 4 meals and 1 snack.
6 Meals Per Day Eating Plan
6 meals per day = 42 meals per week
20% of 42 meals is almost 8 1/2 meals. So maybe 8 meals and 2 snacks.
Now some people may see these numbers and wonder how anybody could lose weight or get healthy with that much "cheating" while others will breathe a sigh of relief. Just keep in mind that those numbers are simply a range you can work within.
These days, because I'm eating low carb, I only eat 3 meals per day because I just don't need that much food. But if I were to eat spaghetti and garlic bread at the Old Spaghetti Factory 4 nights a week… well…. that may not be such a great idea. At least not for me personally. It may be perfect for you and your lifestyle!
But what these numbers really do is allow life to happen. So if I'm eating 100% clean for those first 17 meals and then my son wants to have Baskin Robbins one night after dinner, guess what? We are probably going to head down to Baskin Robbins. Will this become a habit 4 nights a week? Of course not! But on the rare occasion we do something like that, it allows me to enjoy it without feeling guilty. Remember, An eating plan should work for you. Not against you.
Read More Clean Eating 101 Article Here!
Need To Stock Your Freezer With Healthy Meals?
My cookbook will help you do exactly that! See it on Amazon here.
This article from the Gracious Pantry® archives, originally posted on 9/14/15.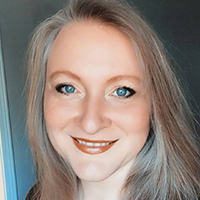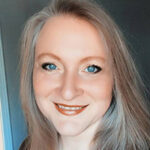 I'm Tiffany, a writer for MSN and the AP Newswire, a cookbook author, digital publisher, food lover, and mom. I create healthy, clean eating recipes for everyday living.