Can A Clean Eater Really Be A Vegetarian?
This post may contain affiliate links. Read my
Privacy Policy.
As an Amazon Associate I earn from qualifying purchases.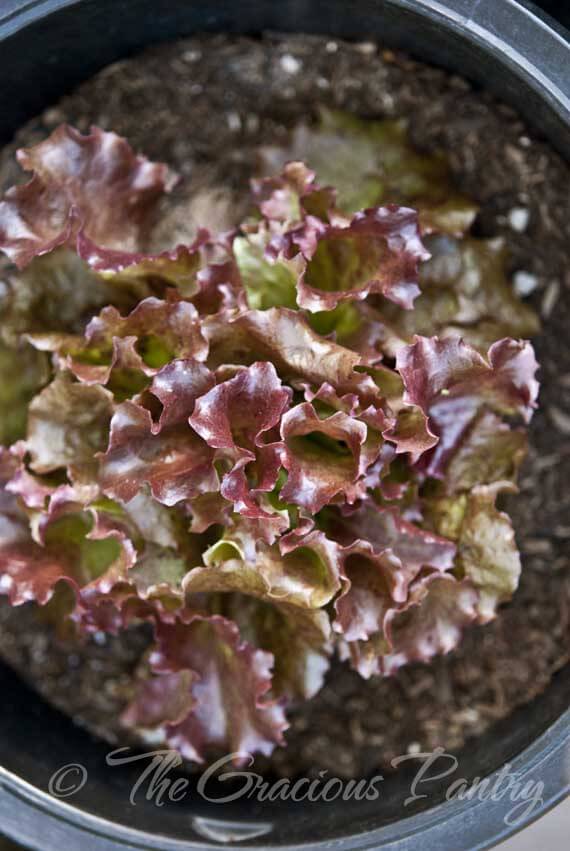 With all the focus on balancing carbs and protein in the clean eating diet, is it really possible to get adequate protein as a clean eating vegetarian?
Let's start with the obvious answer. "It all depends on your definition of clean eating".
But that aside, I wanted to take a closer look at vegetarianism mostly because I initially took a strong interest in it myself, but also because so many of you have asked me about it.
I wanted some well-rounded answers to your questions and mine, so I interviewed one nutrition professor with a PhD in nutrition and one registered dietitian. M. Schuman, EDD, and Vicki Moore, RD (respectively). This is what they had to say.
WHAT ARE THE BEST SOURCES FOR VEGETARIAN PROTEIN?
MS – The best sources are local, organic foods. But beyond that, consider your heritage. If your mother and father are from Asia, your best protein sources will most likely be a combination of those foods common in the Asian diet.
MUST A GRAIN AND LEGUME BE EATEN AT THE SAME TIME TO CREATE A COMPLETE PROTEIN OR CAN THEY SIMPLY BE CONSUMED SEPARATELY WITHIN THE SAME DAY AND STILL CREATE THAT COMPLETE PROTEIN?
VM – Grains and legumes do need to be combined in order to make a complete protein. A complete protein is a protein that contains all nine essential amino acids.   Complete proteins come from animal-based products (meat, poultry, dairy, eggs, fish, etc), soy, and quinoa. An incomplete protein contains fewer than all nine essential amino acids, however incomplete proteins, such as grains and legumes, can be combined in meals to make a complete protein. These foods don't need to be eaten at the same time in order to be used by the body to build protein, as once was thought. They just need to be consumed within 24 hours of each other.
DOES THE NOTION OF "COMPLETE" PROTEINS REALLY MATTER?
VM – There are conflicting arguments as to whether the theory behind complete proteins is still valid. All foods have some of the essential amino acids, it's just the amounts that vary. Some "incomplete" protein sources may contain all 20 essential amino acids, just not in sufficient quantities.  So again, if a person living a vegetarian lifestyle eats a wide assortment of whole foods, then they should be receiving enough of the essential amino acids within a 24 hour period to ensure that their protein sources are complete.
WHAT ARE SOME GOOD FOOD COMBINATIONS FOR COMPLETE PROTEINS?
MS – The best sources of protein are what's local, in season, indigenous and appropriate to the culture. Heritage based foods are best. Rice and beans are a classic combination.
VM – There are many ways to combine foods in order to create complete proteins, ranging from the very simple like whole grain bread and natural peanut butter, rice and beans, or whole wheat macaroni and soy cheese, to somewhat more creative ideas such as tabouli with chick-peas or even a vegetarian pizza using whole grain pitas, soy cheese and lots of veggies. Beans, nuts, and whole grains like quinoa are all great sources of plant-based protein. Some vegetables, such as peas, and most types of beans have about 9-11 grams of protein per cup. Soybeans and lentils contain the most at 29 and 18 grams respectively.  And artichokes have about 6 grams per cup, and spinach about 5 grams.
WITH GENETICALLY MODIFIED SOY BEING SO PREVALENT IN THIS COUNTRY, IS IT ADVISABLE TO USE TOFU AND SOY AS A VEGETARIAN PROTEIN SOURCE?
MS – Yes (providing you don't have any other issues with soy). If you purchase 100% organic soy, you will be avoiding genetically modified soy.
VM – It is understandable, with all of the unknowns surrounding GMO's, to want an alternative to tofu, which is quite frequently made from GMO soybeans. Seitan, which a dough made from wheat gluten, has been used as a meat substitute in Asia and Russia for centuries, and it can easily be made at home. Beans or legumes, and seeds are also good vegetarian protein sources and alternatives to tofu. Mushrooms, especially portobellos have a "meat-like" texture and can be used in place of meat in many recipes.
HOW MUCH PROTEIN SHOULD A PERSON EAT IN ONE DAY/ IN ONE MEAL?
VM – Protein needs can vary based on your body's energy needs. If a person is doing a lot of weight training, they will need more than a person who is more sedentary. To calculate your RDA (Recommended Daily Allowance) for protein:  multiply 0.8 x your weight in kilograms. For example: if a person weighs 150 lbs., then:  (150 lbs. ÷ 2.2=68 kgs) 68 x 0.8 = 54 grams of protein per day. Here are examples of amounts of protein in food:
1 cup of milk has 8 grams of protein
A 3-ounce piece of meat has about 21 grams of protein
1 cup of dry beans has about 16 grams of protein
An 8-ounce container of yogurt has about 11 grams of protein
WHAT PRECAUTIONS SHOULD ALL VEGETARIANS TAKE?
VM – There are many benefits in following a plant-based diet. A person choosing this eating plan must make sure to eat a variety of whole grains, fruits and vegetables, legumes and seeds, in order to receive their recommended daily allowance of micro and macro nutrients.
What vegetarians need to be aware of is that it is just as easy to be a "junk food" vegetarian as it is a non-vegetarian. If a person is choosing to follow the lacto-vegetarian diet, then chips and pizza can be eaten, but may not be the best choices. If a person is choosing the lacto-ovo vegetarian diet, then they need to be conscious of how many whole eggs they are eating each week, as the fat and cholesterol in eggs are contained in the yolk.
So all vegetarians should just make sure that they are eating a wide variety of whole foods, and nutritionally, they should be just fine.
SO WHAT ABOUT THE DIGESTIBILITY OF SOY? MANY PEOPLE SAY THAT THE ONLY WAY WE CAN PROPERLY DIGEST IT IS IF WE EAT FERMENTED SOY.
MS – The best way to eat soy is eating a combination of fermented and non-fermented soy.
WITH COMPLETE PROTEIN SOURCES COMING FROM A COMBINATION OF CARBOHYDRATES, SHOULD DIABETICS FOLLOW A VEGETARIAN DIET?
MS – A diabetic following a vegetarian diet really needs to work closely with their doctor and/or dietitian. They have to really take the time to educate themselves. Low glycemic foods should be eaten, but you also need to be aware of how the glycemic number changes when foods are combined. Even cooking can change the glycemic level of foods. So you have to be very informed about the glycemic index and how certain foods will affect your blood glucose levels.
VM – Persons with pre-diabetes of Type-2 diabetes can actually benefit from a plant-based diet. Consumption of whole grains, legumes and high fiber low-glycemic index foods have been shown to have a positive effect on serum glucose levels, as well as increased HDL and reduced risk of CVD.  They should not be at risk of elevated blood glucose if the carbohydrates they are choosing are complex carbs (ie: whole grains and high fiber fruits and vegetables, nuts, etc.) and not simple or processed carbs.
CAN A DIABETIC OR PRE-DIABETIC REALLY DO WELL ON A VEGETARIAN DIET IF THEY EAT MOSTLY LOW GLYCEMIC CARBS?
VM – Yes, as this will account for the allow increased consumption of carbohydrates to replace animal proteins and fat without compromising blood sugar control.
IS IT POSSIBLE TO HAVE A COMPLETELY GRAIN FREE DIET AND STILL GET ADEQUATE AMOUNTS OF PROTEIN?  (Reader question)
VM – No it's not, because without combining grains with beans or legumes, a person would only be consuming incomplete proteins. Grains contain about half of the nine essential amino acids used to make protein, and beans contain the other half. So without combining the two foods, and as such, all nine essential amino acids, a protein can never be formed.
MS – Why would you want to do that? It's important to eat a variety of foods so we don't lose our ability to digest them. Cutting out an entire food group is not the healthy choice. You would be missing out on rich sources of essential fatty acids, b Vitamins, iron, folate, fiber and calories.
HOW LONG DOES IT TAKE FOR THE BODY TO STOP MAKING THE ENZYME THAT BREAKS DOWN MEATS? CAN THE BODY BEGIN MAKING THIS AGAIN ONCE IT HAS STOPPED? (Reader Question)
VM – Pepsin is the active enzyme that is responsible for protein digestion. It's inactive form, pepsinogen, is activated by HCL9 hydrochloric acid) when food is ingested.  Pepsinogen is always present, but it only converts to pepsin when foods is consumed.
I HAVE HEARD THAT THOSE WHO ARE VEGETARIAN MAY BE AT A HIGHER RISK FOR ALZHEIMER'S AND OTHER DEGENERATIVE ISSUES (POSSIBLY DUE TO LACK OF OMEGA 3'S.) IS THIS TRUE? (Reader Question)
MS – No, there is no truth to that. Vegetarians can still get plenty of omegas from things like flax or purse lane.
VM – There is conflicting data regarding Omega 3's and it's effect on the prevention or delay of Alzheimers disease.  Vegetarian's can be at greater risk for some deficiencies such as Omega 3 and vitamin B12, both of which are more readily found in animal based food sources. However, if they eat a variety of plant-based foods, such as whole grains and fruits and vegetables, and take the appropriate supplements, then they should not be at any greater risk than a non-vegetarian.
END OF INTERVIEW
I will say that as I go through my nutrition class at school, I'm really starting to develop a more "well-rounded" approach to food. Understanding what the body does with food and what it means to my health is giving me a brand new perspective on how I eat. While I don't enjoy meat very much, I will most likely keep it in my diet, though in smaller amounts than I have been eating. At least until my blood sugar is under better control.
But as you can see, as long as you educate yourself well enough, it is definitely possible to be a vegetarian AND a clean eater. Just don't forget that becoming a vegetarian does NOT mean that you don't need protein. It just means you have to get it from other sources.
Article is an original work and is © Tiffany McCauley. It may not be reproduced for any reason without written permission by the author.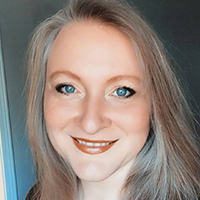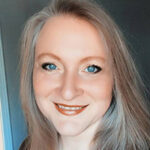 Who me?
I'm Tiffany, a cookbook author, food lover, mom, and writer for MSN and the AP Newswire.
   
Looking to stock your freezer for busy weeknights?
I wrote the book! Grab a copy of my book, Clean Eating Freezer Meals on Amazon here, or at select bookstores nationwide!   
Did you make one of my recipes?
Tag @graciouspantry on Instagram or post your pic on Facebook! I love to see my recipes in action!