Today I'm sharing my mom's recipe for Clean Eating Refrigerator Pickles. I had never made them or even heard of them before when some folks on Facebook mentioned them. I was intrigued! A pickle that doesn't require canning? Have I been living under a rock?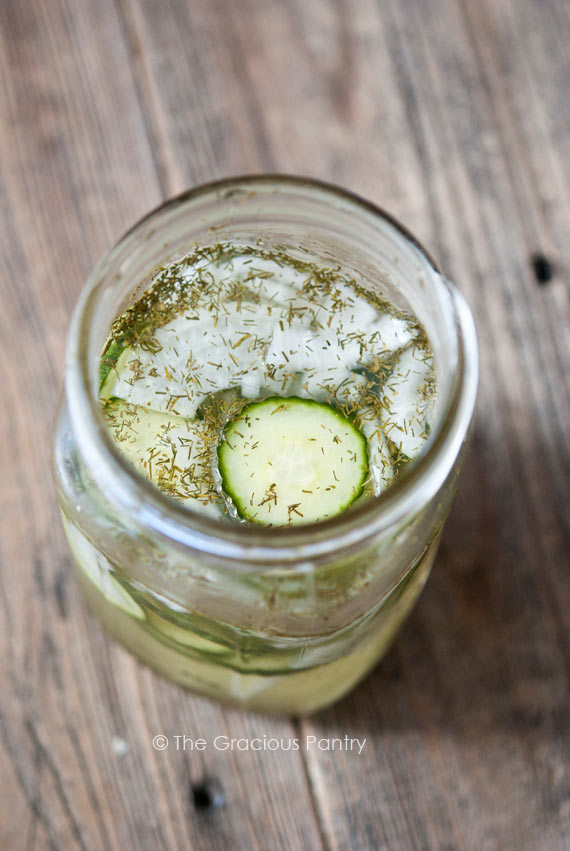 Oddly enough, I never mentioned it to my mother. But a few days after my Facebook conversation, my mom marched herself into the kitchen and made this very jar pictured above. Funny how that happens sometimes…
I tried them when they were done and I have to say that these are my new, favorite pickles EVER!! They are slightly sweet from the vinegar she used and they have a nice, light flavor with a quick little crunch. You can add salt as you like, but she didn't add any and these were delicious!
Now keep in mind that the flavor here will depend heavily on your water to vinegar ratio. You should absolutely adjust this ratio to taste. Please use my measurements as a guide to get you started, but feel free to adjust as you like! Same goes for all the other ingredients. The measurements are just a starting point.
Note that this recipe fits a quart-sized canning jar.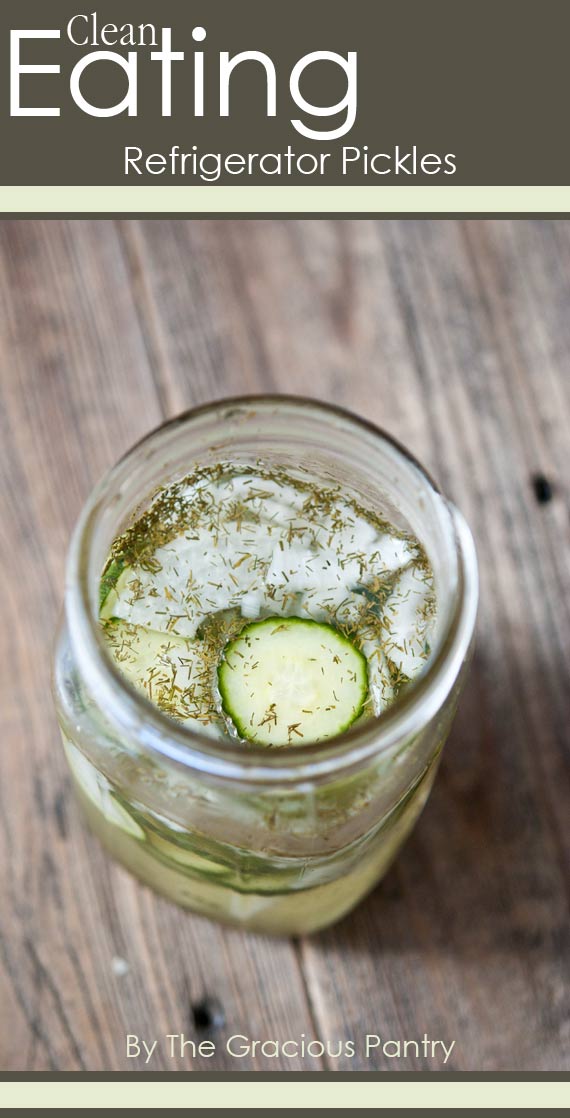 YOU MIGHT ALSO ENJOY:

Refrigerator Pickles
Author:
Ingredients
3 cups water
1/2 – 1 English cucumber, or as much as you like*
1 cup white balsamic vinegar
1/4 – 1/2 yellow or red onion, chopped (however much will fit in the jar)
3 raw garlic cloves, sliced
2 tsp. to 1 tbsp. dried dill weed
Salt and pepper to taste (optional)
Instructions
Combine everything in a quart jar, and shake well.
Let sit in the fridge at least overnight, though a few days is optimal.
*You can really add as much of the cucumber as you like. Just don't pack the jar so full that the vinegar can't get between anything. These should "float" more than being "packed in".
Store in the fridge and enjoy as you would any pickle!