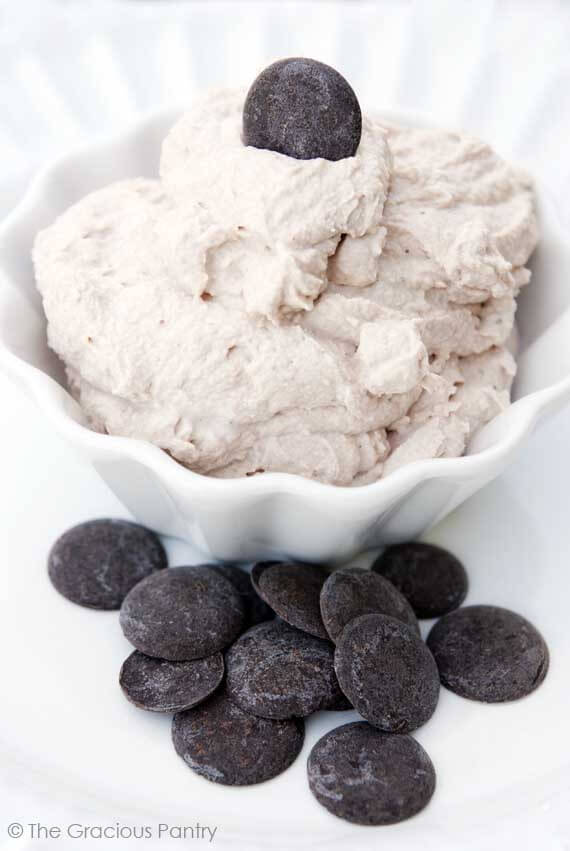 If you follow me on Facebook, you may know that I've been eating clean AND low carb for a few weeks now. The results have been amazing for both my pant size and my blood sugar. Now don't get me wrong, I'm not saying that everyone should eat this way. I'm simply saying that this is what's working for me at the moment, so I'm sticking with it.
This particular recipe may not be for everyone as it is definitely high in fat. But part of following a low carb diet (for most people) is increasing your intake of healthy fats. If this recipe doesn't fit into your eating plan, I have a ton more in my dessert section that you might enjoy. I hope you'll check them out!
Now if you ARE following a low carb / higher fat eating plan, then this might just be the dessert recipe to get you through the holidays without feeling deprived.

Clean Eating Low Carb Chocolate Mousse
(Makes 4 servings)
Ingredients:
1 (16 oz.) container full fat, organic, pastured, ricotta cheese
1/4 cup organic, pastured, heavy whipping cream
1 tbsp. unsweetened cocoa powder
1/4 tsp. pure liquid stevia, or to taste
Directions:
In a large mixing bowl, whisk together all of the ingredients and serve.