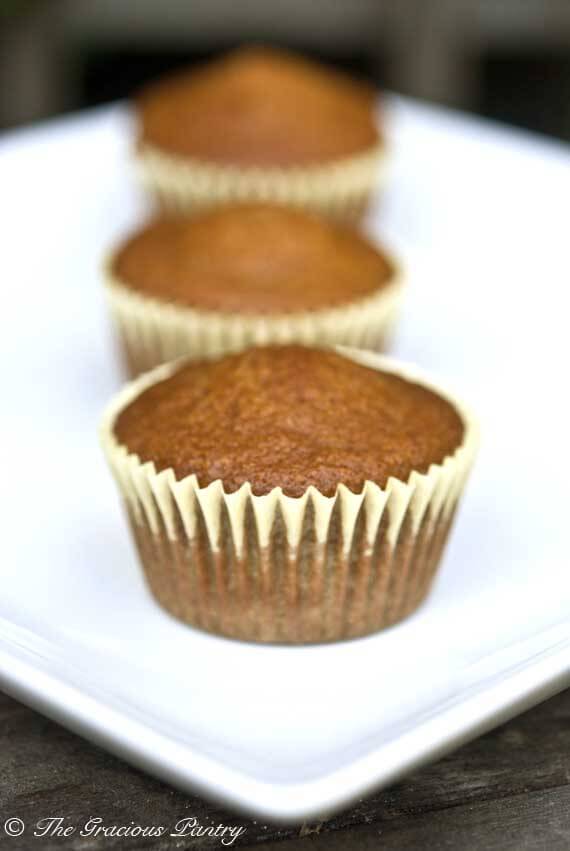 A Facebook fan recently asked me if I could come up with a recipe for Lemon Blueberry Muffins.
Since I already had a Blueberry Corn Muffin recipe, I figured I would try a lemon muffin and really focus on the lemon flavor. The thing is, when you bake with whole grains, flavors like lemon can be difficult to really to bring to the forefront (at least for me). So this was a major point of focus for me.
If you like the idea of adding blueberries, feel free to do so. It would certainly be tasty!
YOU MIGHT ALSO ENJOY:
Clean Eating Lemon Muffins
(Makes approximately 20 muffins)
Ingredients:
2 cups whole wheat pastry flour
2 teaspoons baking soda
1 egg
1/2 cup honey
1/4 cup olive oil
3/4 cup non-fat milk (use only 1/2 cup if you are adding frozen fruit like blueberries) – Soy milk or almond milk works as well.
2 teaspoons lemon extract
4 tablespoons. fresh lemon zest
1/2 cup unsweetened apple sauce
1/2 cup blueberries (optional)
Directions:
If you use fresh fruit, don't make any adjustments. Just add the fruit. However, if you are using frozen fruit, reduce the milk by 1/4 cup.
Preheat oven to 350 degrees F.
Line your muffin tin with cupcake papers or spray the tin with an olive oil mister.
In a medium mixing bowl, whisk together your flour and baking soda.
In a large mixing bowl, blend the rest of the ingredients using a whisk.
Add the flour to the wet ingredients a little at a time, whisking as you go.
Pour into your muffin tin. Fill up the cups only half way.
Bake for 20 minutes or until a toothpick poked in the middle of a muffin comes out clean.
Nutritional Content:
(Data is for 1 muffin)
Calories: 100
Total Fat: 3 gm
Saturated Fats: 0 gm
Trans Fats: 0 gm
Cholesterol: 11 mg
Sodium: 133 mg
Carbohydrates: 17 gm
Dietary fiber: 2 gm
Sugars: 8 gm
Protein: 2 gm
Estimated Glycemic Load: 9
Please Note: Nutritional information estimated at Nutritiondata.com. Data may not be accurate and is subject to the availability of specific foods in their database. Where one ingredient is not listed, substitutions must be used. Therefore, you should not refer to this data as being exact. It's more of a ballpark figure. The Gracious Pantry does not take responsibility for the inadequacies of the nutrition calculator used. This data is provided as a courtesy and general reference only. It is not exact.