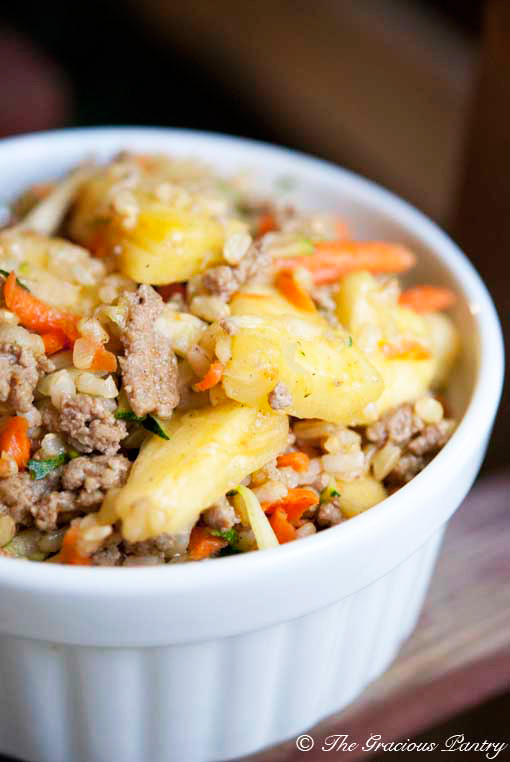 A wonderful source of protein, manganese and niacin, this delicious dish is the perfect way to get your family around the dinner table.
This was a recipe that was cut from my second cookbook. We just ran out of room! But it's delicious and clean. My favorite combination!
It's filling too, and because it involves pineapple, most younger family members will enjoy it too. Give it a try!
YOU MIGHT ALSO ENJOY:

Clean Eating Curry Pineapple Turkey Rice Bowl
(Makes 8 servings)
Ingredients:
1 1/2 pounds ground turkey
1 tablespoon olive oil
2 teaspoons curry powder
1 teaspoon ground cinnamon
1/2 teaspoon ground ginger
1 (20 ounce) can pineapple and juice, no sugar added
3 cups cooked rice brown rice (best if cooked in chicken broth)
1 cup shredded raw carrots
1 cup shredded raw zucchini
Salt to taste (optional)
Directions:
Place the turkey in a large skillet with olive oil and cook with spices and pineapple juice.
While the meat cooks, mix the cooked rice, carrots and zucchini in a large mixing bowl. When the meat is done mix that in along with the pineapple and serve.