This post may contain affiliate links. Read my
Privacy Policy.
As an Amazon Associate I earn from qualifying purchases.
This vegan taco recipes collection is sure to jazz up your next taco night!
One of the things I find the most amusing about being vegan is all the non-vegans who think I don't eat regular food. Like once you go vegan, you no longer eat anything recognizable as actual food. I'm not sure what some people think I eat, but it's funny to see the look on their faces when I tell them they eat vegan food all the time. It never gets old!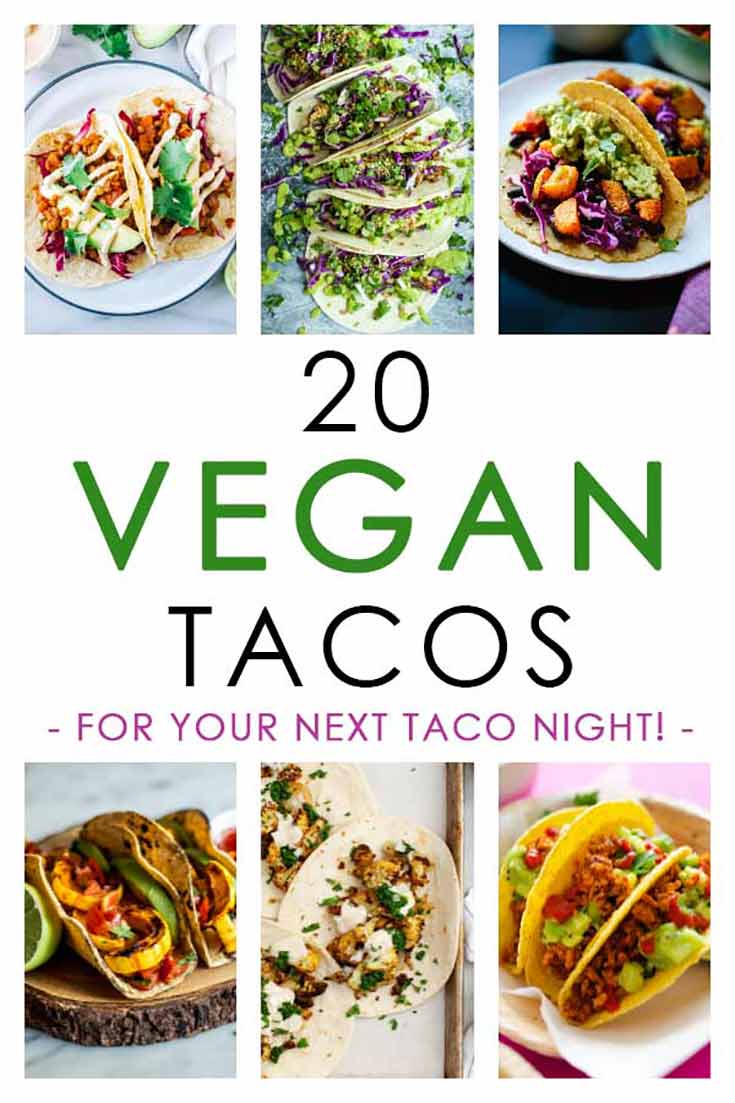 I know a lot of you love tacos too, so I thought I'd collect some taco recipes from around the web to share with you here. I hope you find one you like! (And if you do, be sure to come back here and tell me about it in a comment below!)
Here are some questions I've gotten from non-vegans about tacos…
CAN VEGANS EAT TACOS?
Absolutely!! Vegans eat tacos in abundance! The only thing we change is the meat filling. Beyond that, everything is pretty much the same!
WHAT ARE VEGAN TACOS MADE OF?
Well lets see….
We have the shell or tortilla, the lettuce, tomatoes, guacamole, salsa and even beans! In fact, if you don't mind buying something a little more processed, you can even purchase vegan ground "meat". Just add some taco seasoning to spice it up. It cooks just like regular ground meat and tastes delicious! The Gardien brand is my favorite, but there are others out there. That being said, I don't usually partake of processed foods. So I will usually find other options like a good bean filling, or even a cooked whole grain. Delicious and just as filling!
CAN YOU SUBSTITUTE QUINOA FOR MEAT?
Yes, of course. However, I haven't found it to be a good substitute texture-wise. It leaves one wanting more where texture is concerned. But if you don't mind that, it has all 9 amino acids. So nutritionally, it's a great replacement!
ARE CORN TACO SHELLS VEGAN?
Most of them will be, yes. That doesn't mean there isn't an exception to the rule somewhere though, which is why a little label reading will go a long way at the store. Generally speaking, tortillas need very few ingredients, and none of them are animal based. So just read labels and you should be able to find vegan tortillas pretty easily.
SUBSCRIBE:
Remember to subscribe to my free, Gracious Pantry Newsletter to receive all my latest recipes in your inbox! Click here to sign up!
NEED SUPPLIES?


VEGAN TACO RECIPES: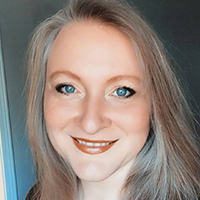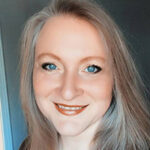 I'm Tiffany, a writer for MSN and the AP Newswire, a cookbook author, digital publisher, food lover, and mom. I create healthy, clean eating recipes for everyday living.