5 Tips For Getting Your Teen To Eat Clean
This post may contain affiliate links. Read my
Privacy Policy.
As an Amazon Associate I earn from qualifying purchases.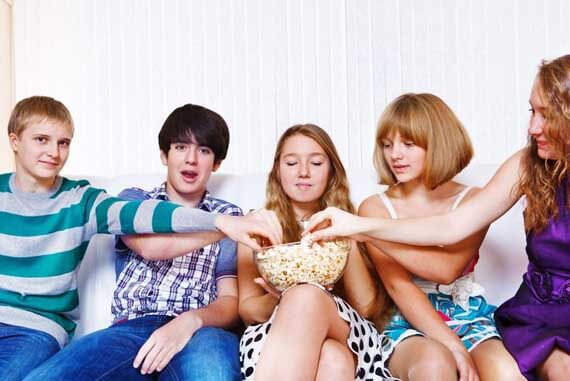 My son is still young, but I go to school with a lot of teens, and I see a lot of what they eat in any given day. It's not pretty.
So what do you do if you're eating clean but your teen refuses?
The simple truth is, once they have their own money, it becomes very difficult, if not impossible to control what they eat outside of your home. But whilethey are home, they are in your domain. And there are ways to get them to eat healthier while they are there.
Here are 5 tips and tricks for getting your teen(s) to eat clean.
Have it available! Perhaps the most basic way to get them started is simply to make healthier foods available to them. I've heard from a few parent's in the past who complain about how badly their kids eat, but bad foods are all that are available in the kitchen and cupboards. So be sure to stock up with your teen in mind.
Teach them moderation. If you absolutely cannot get them to give up a certain junk food, then buy it at regular intervals. For example, if ice cream is common place around your house, then make the decision to only buy ice cream once every 1 or 2 months. Let your teen know about this. Tell them it's up to them how long that one container of ice cream lasts. They can eat it all in one sitting, but then they have to go an entire month or more without any. Or, they can eat it in moderation and make it last. Either way, it won't be purchased or brought into the house again until the designated time. (This works on adults too. Ehem…)
Reward them. While it shouldn't go on indefinitely, it's okay to reward your kids for getting on the clean eating bandwagon. There are many different ways to do this. Have your child look for clean recipes online. If they find one that the whole family enjoys, they get a reward. Or maybe the teen (with siblings) who can convert a recipe to a clean version first gets a reward. Maybe helping in the kitchen a certain amount every week deserves a reward. After all, teaching them how to cook clean is just as important as helping them eat clean. Another idea for kids who enjoy cooking is to give them one clean ingredient and have them create an entire clean recipe around that one ingredient. Every teen is different. Find out what motivates them, and then use that to get them into the swing of things.
Start a conversation. Perhaps the most important thing you can do is to really talk to your kids about health. Don't preach, start a real conversation. Find out what health concerns they have. Talk to them about what happens if you don't take care of yourself. Talk about the foods you are preparing and why they are good for you. Talk about your family's health history so your teens know what they need to watch out for as they get older. But no matter what you talk about, make it real, and make it count. Talk to them, not at them.
Baby steps. Don't hit your teen over the head with clean eating. Badgering them about it is a sure-fire way to get them to tune you out. Just as adults can't usually change their eating habits over night, most teens won't be able to either. Teach them that its little choices over the long haul that make a difference in their health. Baby steps can add up big time if you take enough of them. Help them look at their eating habits and find little changes they can make that won't feel so overwhelming. Once they get the hang of it, they can make more and more changes as time goes on.
Above all else, be sure your teen knows you are serious about getting or being healthy yourself. Even though they are teens, they still need good role models. They look to you to show them the way. So make sure the path is clear and clean. Before you know it, your teen will be eating clean right along side you.
Article is an original work and is © Tiffany McCauley. It may not be reproduced for any reason without written permission by the author.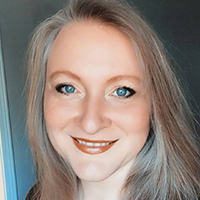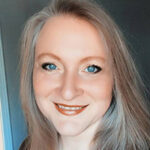 I'm Tiffany, a writer for MSN and the AP Newswire, a cookbook author, digital publisher, food lover, and mom. I create healthy, clean eating recipes for everyday living.