Millions Travel to Maine But Miss Out On These Three Famous Seafood Chowders And Stews
This post may contain affiliate links. Read my
Privacy Policy.
As an Amazon Associate I earn from qualifying purchases.
According to the Maine Office of Tourism, 15.3 million visitors visited Maine in 2022. Those visitors brought a whopping $15.8 billion into the state and over $1.9 billion of those dollars went to restaurant food.
Maine is a summer vacation destination for millions of people each year. With its lighthouses and rocky beaches, it's no surprise this state is a great place to relax and enjoy a little slice of New England.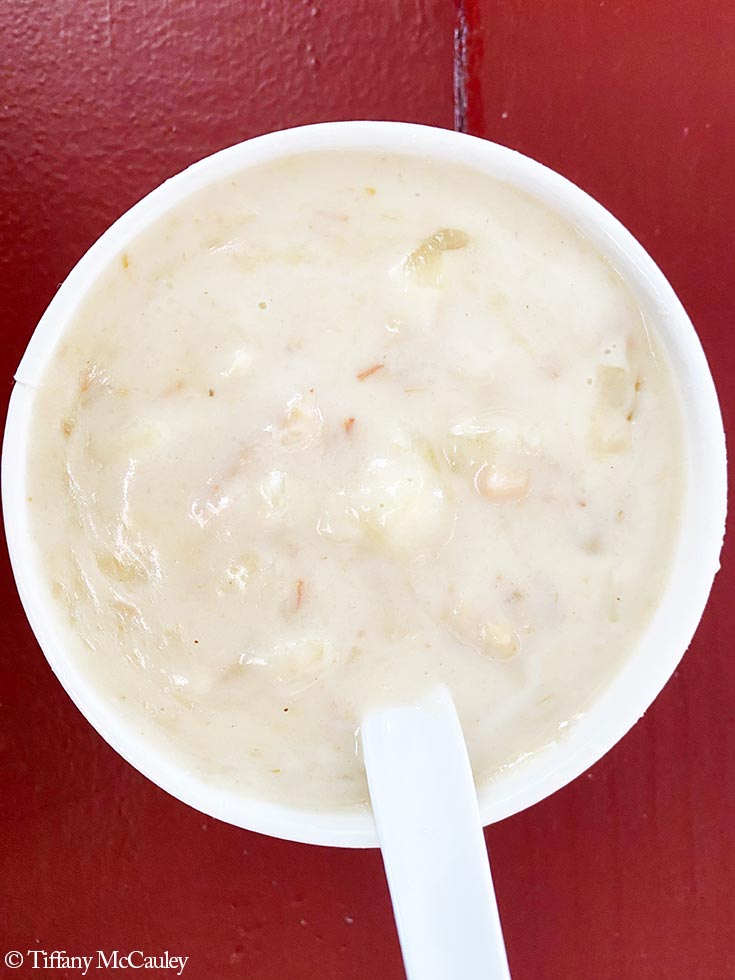 Feeding all those hungry tourists is no small undertaking, but Maine restaurants are up to the busy challenge. They push out thousands of lobster rolls, dinners, and seafood dishes annually. And in true Mainer fashion, they do it with a massive smile and traditional warm Mainer hospitality.
When tourists arrive in Maine, they inevitably want to try Maine's traditional foods. Things like lobster rolls are usually at the top of their to-try list. However, some are shocked by the $30 to $35 cost of hot dog-sized lobster rolls and turn to other, more budget-friendly dishes, such as Maine seafood stew or chowder.
But as with most restaurant meals, not all stew or chowder is created equal. Some restaurants in high tourist areas provide sub-par chowders despite selling them like gangbusters. And sadly, many tourists don't know the difference. So they learn to associate this culinarily-gifted state with not-so-great seafood stew or chowder.
The following is a list of the best places to get truly great seafood stew or chowder, recommended by locals, in the most visited areas of Maine. Here are the three best stews or chowders this beautiful state has to offer in summer 2023, with one honorable mention the kids will enjoy.
The Red Barn
Located at 455 Riverside Dr. in Augusta, this tourist and biker haven is the number one pick for anyone who loves a hearty seafood stew. It's a little off the beaten path for most tourists but worth the 45-minute drive from the coast. Somehow, they stuff a small to-go cup with gigantic hunks of lobster, haddock, shrimp, and scallops in a flavorful brothy cream base. It's an excellent stew with fantastic flavor. The broth is on the thinner side, not thick like a chowder. But the flavors and cost do not disappoint; the price point is excellent for most budgets at $9.95 a cup/$11.25 a bowl/$17.25 a pint/$37.95 a quart. Quart containers can be purchased hot or cold.
What makes this stew the top pick? Laura Benedict had this to say about her seafood stew:
"The stew is all seafood… no potatoes or any other filler. It is just a perfect blend of freshly delivered Maine seafood. From the early 80's the stew has been popular. We have changed nothing in over 40 years. The same product from the same distributors for generations. Our customers deserve and expect a consistent, delicious stew and that is what they will always get. Love, Laura"
If you can't make it to Augusta, the owner of The Red Barn, Laura Benedict, shared her recipe for making this hearty bowl of deliciousness. Yes, it's the actual recipe they sell at their restaurant! You can find that recipe here.
Archers on the Pier
Find them at 58 Ocean St in Rockland. This place is just a short drive off the main street and is on the water. Not only will diners enjoy an incredible bowl of chowder, but they have amazing views, too. Archers has two chowders: clam chowder and lobster corn chowder. Diners can't go wrong with either one. The clam chowder has that distinct flavor one expects from this New England classic, while the lobster corn chowder has a milder seafood flavor with evenly shredded pieces of lobster. Clam chowder is currently $8/$15, and lobster corn chowder is $9 per cup or $16 for a bowl.
Allisson's Restaurant
Located at 11 Dock Square in Kennebunkport, locals swear by this bowl of clam chowder, and for good reason. Their chowder has a medium thickness and a good balance of flavors. It's a classic clam chowder not to be missed. It sells for $7.95 a cup and is worth every penny.
Karen Kelly from Seasonal Cravings says, "The clam chowder at Allisson's is some of the best around. It's a simple and classic dish loaded with fresh clams, a light cream base, and a hint of butter. My family loves it, and we always ask for rolls on the side."
Honorable Mention
For those looking for a more child-friendly clam chowder, Waves Restaurant at 43 Commercial St in Boothbay Harbor has an easy-to-eat chowder with no big chunks and a good, traditional flavor. It's a nice, smooth bowl of chowder with a milder flavor that kids will appreciate.
Should you make reservations?
In most cases, this depends on the time of year and the restaurant's location. But generally speaking, if you can make a reservation, do so. Getting a seat at a favorite restaurant can be challenging when things get busy in Maine. It's always better to make a reservation if the restaurant accepts them. Also, remember that the best food is often away from the main tourist area. So don't be afraid to walk or drive a few minutes away. In most cases, travelers won't have to go too far.
So, visit Maine this summer, enjoy its array of sandy and rocky beaches, photograph the beautiful lighthouses, and stop by one of the above restaurants for an unforgettable bowl of Maine stew or "chowdah."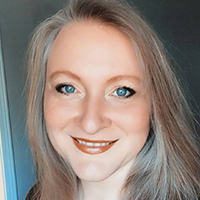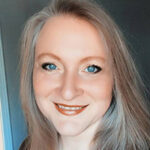 I'm Tiffany, a writer for MSN and the AP Newswire, a cookbook author, digital publisher, food lover, and mom. I create healthy, clean eating recipes for everyday living.