Summer is fading fast and the kids are starting back to school. But one of the benefits of living in a place like Northern California is how spoiled rotten we are with having summer produce far into the cooler months, even organics!
I fully take advantage of that every single year. Particularly with avocados. I eat a lot of them, usually about 1 each day. For me personally, it's been fantastic for my blood sugar and it never makes me gain weight. So I enjoy guacamole on a very regular basis.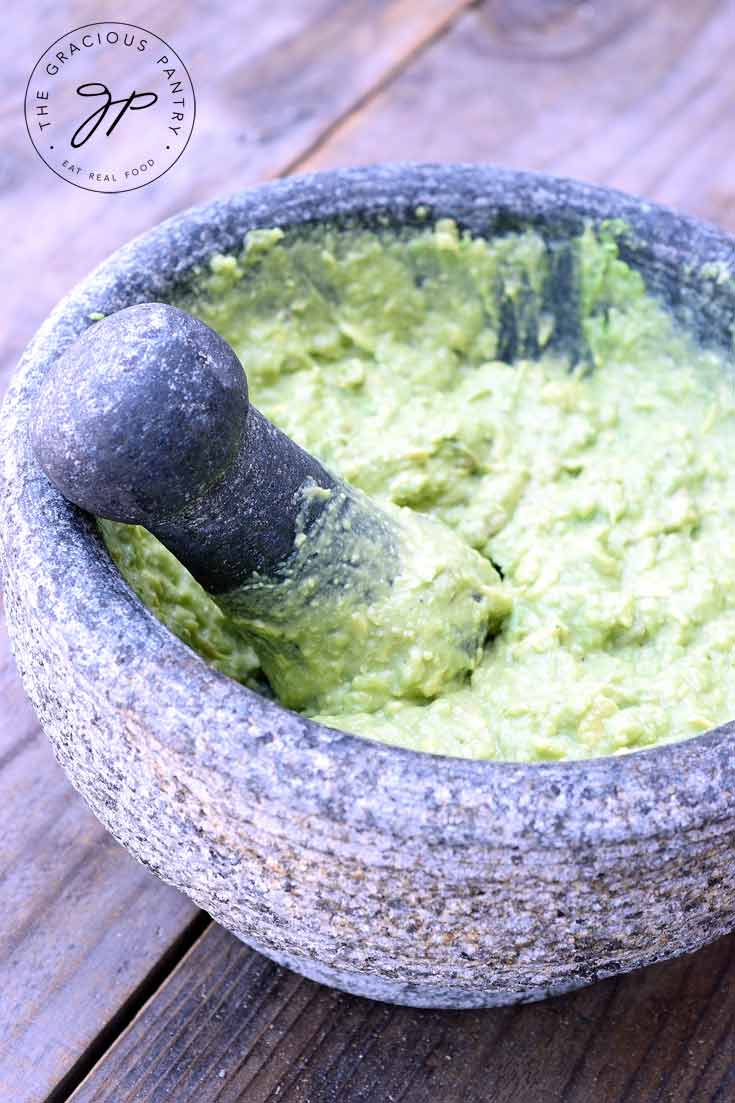 When I was in culinary school, they taught us to make guacamole with a mortar and pestle. I can honestly say that since that time, I have never made it any other way.
The trick is to first crush all the harder ingredients like the onions and garlic. But don't stop there! The video below gives you my basic recipe, but I've also crushed up small bits of lemon or lime peel to get a good strong flavor, or added jalapeños. Whatever is hardest should always go in first. Then the avocados, and then the soft stuff if you want to add it. Things like olives and chopped tomatoes that really just need to be mixed in more than actually being crushed or smooshed.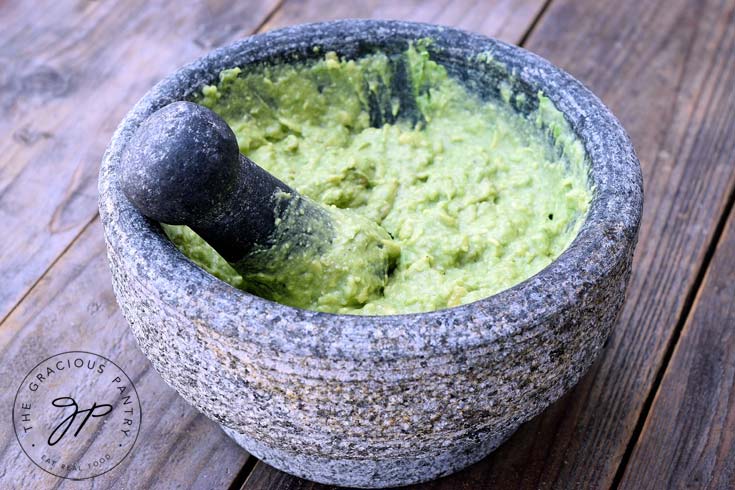 I also have a fantastic way for you to pack up your guacamole in a way that keeps it from turning brown overnight. I've gone as long as three days without it turning brown before, but typically, the limit is two days. The trick is getting that first layer of plastic to fit tightly over the guac. Watch the video below to see what I mean.
CLEAN EATING MORTAR AND PESTLE GUACAMOLE
HOW TO PACK UP LEFTOVER GUACAMOLE
NEED A GOOD MORTAR & PESTLE?
 This is the one I have and I absolutely love it!
 (affiliate link)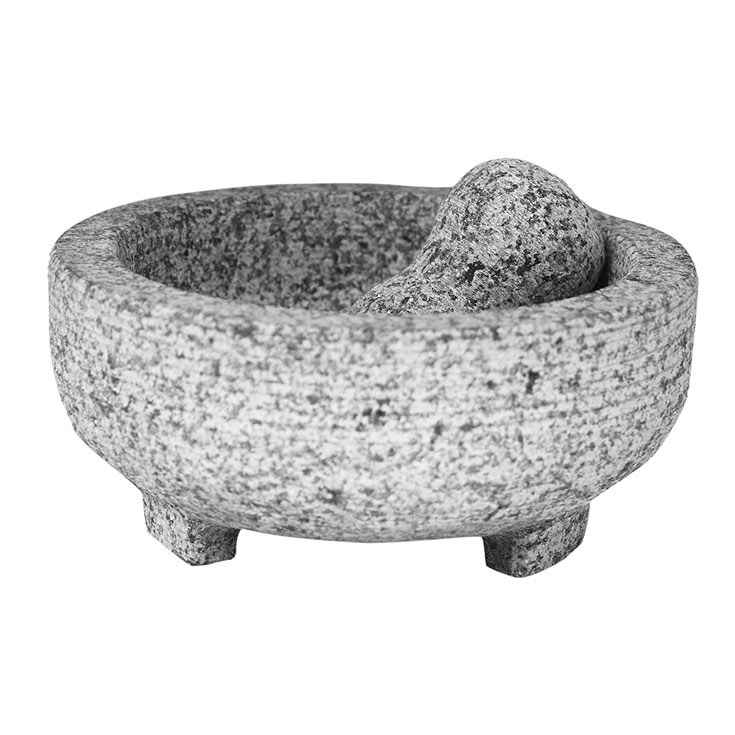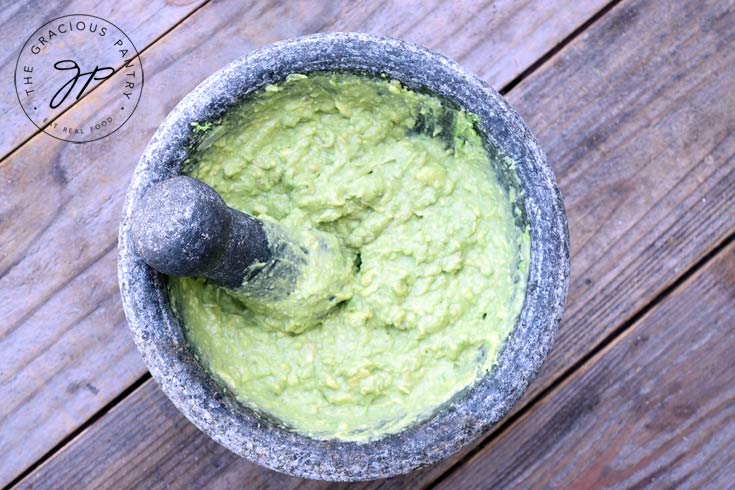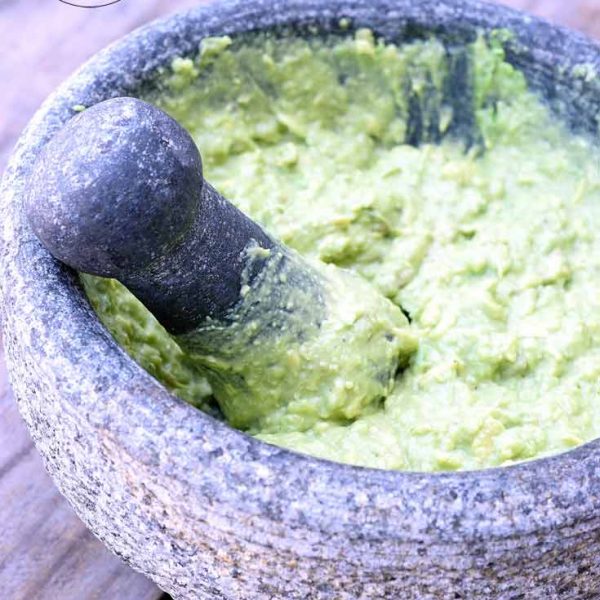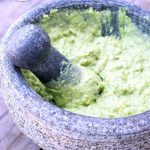 Mortar And Pestle Guacamole
Ingredients
1/4

small

yellow onion, chopped

3

medium

cloves garlic, chopped

4

medium

avocados

1

medium

lemon or lime, juiced

salt and pepper to taste
Instructions
Place the onion and garlic in the mortar (bowl) and use the pestle to crush them as best you can.

Add in the avocados and mash until you get a consistency you like

Stir in the lemon juice, salt and pepper and serve.