This post may contain affiliate links. Read my
Privacy Policy.
As an Amazon Associate I earn from qualifying purchases.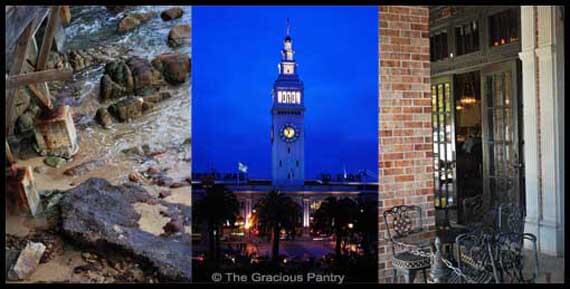 Are you completely baffled by the idea of eating clean on the road? I've been there!
You find yourself in a plane or car without a fridge for all your clean foods, only to arrive at a hotel that seems to have even fewer amenities. Your only hope is to eat out of the ice chest you managed to drag along. Inevitably, some of your food goes bad or gets soaked with water from the ice. Then, of course, you're left with a lovely array of fast food restaurants and coffee houses that sell more doughnuts than coffee.
While taking several trips in recent months, I took notes! And out of all my chicken scratch and scribble, I figured out that there are six main topics to consider when traveling as a clean eater. Here's what I did to stick with eating clean on the road.
Before you leave:
Be sure you have the "Holy Hotel Trinity" – a microwave, coffee maker and refrigerator in your hotel room. If not, consider another hotel.
Foods that travel:
Plenty of chicken breasts, pre-cooked oatmeal, distilled water and hard-boiled eggs.
A ton of veggies prepared ahead of time and stored in zip lock bags.
Plenty of tea bags and use the coffee maker in the hotel room for hot water.
Water. (Hotel water is so very expensive!)
Whole wheat tortillas to make wraps
Plenty of "finger foods" that don't need to be kept cold such as apples, oranges and nuts.
Protein powder. (amazon affiliate link)
See the end of this post for a specific food list of foods that travel well.
Supplies and utensils and dishes, oh my!
Plastic is best, but bring at least one glass bowl for microwaving.
Three containers. A cooler for cold foods, a large bag for dry foods and another bag for dishes. It's easier if you keep things separated.
Wash the rotating plate in the microwave so you can put food directly on it.
Bring a plastic bowl, plate, cup, and plastic ware set for each person. (These are great to buy at the drug store during the summer months when all the picnic stuff is on sale)
A clean sponge in a zip lock sandwich bag for doing dishes.
A small container of dish soup, unless you don't mind using hotel bar soap to clean your dishes.
When get there:
Set up a "kitchen area" and unpack your food.
Call the front desk for a couple extra hand towels (for drying dishes)
If there is anything you waited to buy until you got there, go buy it. There's no better way to slip off your eating plan than by not having what you need to eat clean.
When you eat out:
Most restaurants can cook any of their meats with nothing on it. Order a salad with no dressing (or use vinegar, or lemon juice), a piece of plain meat and lots of veggies.
Drink plenty of tea or water. It's easy to dehydrate when you're out of your element. So be mindful of water consumption.
When you leave:
Use the plastic bag that comes with your hotel room ice bucket to fill with ice for your cooler for the trip home. Clean up is so much easier when it's all contained in a plastic bag!
More Information:
If you'd like a list of specific clean eating foods that travel well, here's a list.
Article is an original work and is © Tiffany McCauley. It may not be reproduced for any reason without written permission by the author.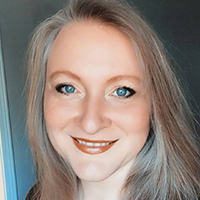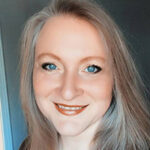 I'm Tiffany, a writer for MSN and the AP Newswire, a cookbook author, digital publisher, food lover, and mom. I create healthy, clean eating recipes for everyday living.