Buttermilk Ranch Dressing Recipe
This post may contain affiliate links. Read my
Privacy Policy.
As an Amazon Associate I earn from qualifying purchases.
This homemade buttermilk ranch dressing recipe comes together with simple spices from your pantry. It is fantastic as a healthy salad dressing or as dip for veggies.
Years ago, Clean Eating Magazine had a section in it for clean eating salad dressings. My eyes and ears really perked up when I saw this buttermilk ranch dressing recipe. Of all the things I sorely miss, it's ranch dressing. I mean, there's just NOTHING you can't put it on. I even tried it on vanilla ice cream once, and it wasn't half bad. Don't judge.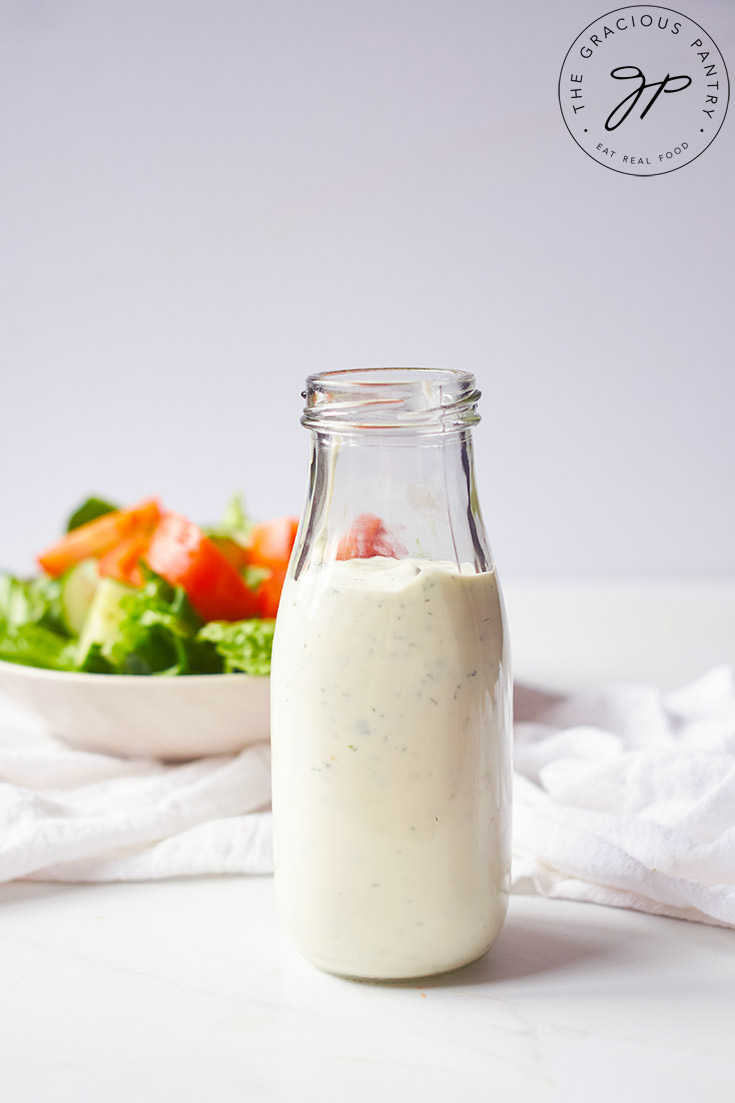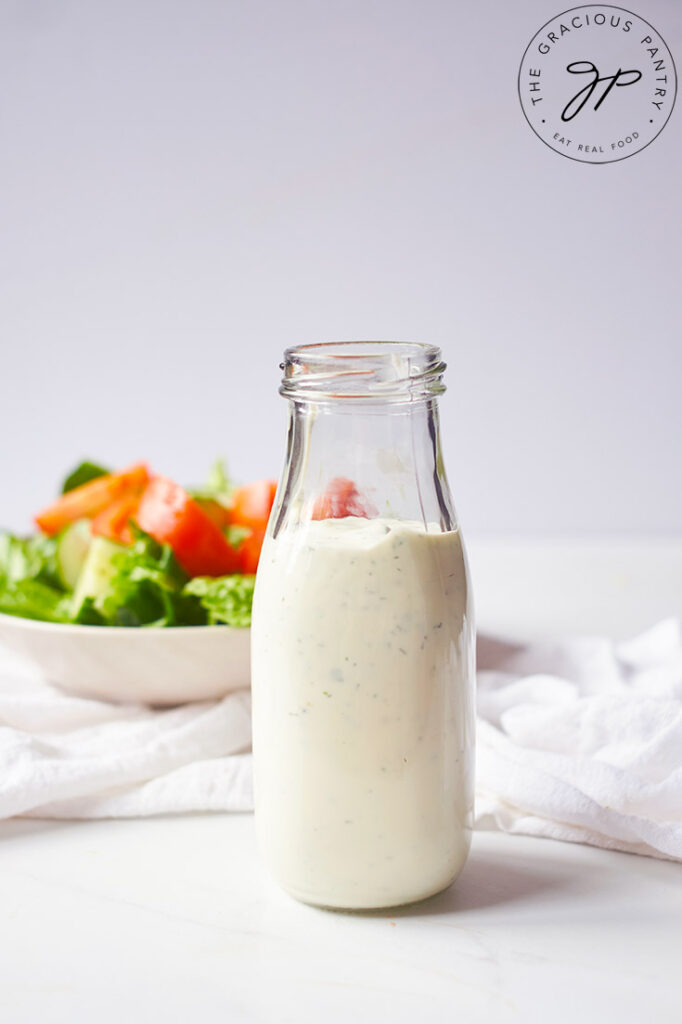 Is Buttermilk Dressing The Same As Ranch Dressing?
Technically, no. Buttermilk dressing is an old cowboy favorite from a bygone era. However, the ranch dressing we know today is a direct relation. At some point, somebody added mayonnaise and herbs to buttermilk dressing to make the ranch dressing we know today.
Do You Need Mayonnaise For Ranch Dressing?
This recipe omits mayo strictly for the purpose of being a healthier dressing. That being said, there are healthy mayonnaises out there that could work perfectly well here. Mayo will thicken the dressing a bit as well as add some flavor nuances that are specific to ranch dressing.
Is it the same without it? Yes and no. It will still taste like ranch thanks to the herbs and buttermilk. The difference is the thickness (fat content) and richness that ranch can sometimes have with the addition of enough mayo.
Should you wish to add it here, simply add equal amounts of buttermilk and mayonnaise. You can, over course, experiment with ratios. You can start out with just a tablespoon or so, and move up from there until you have a flavor you like.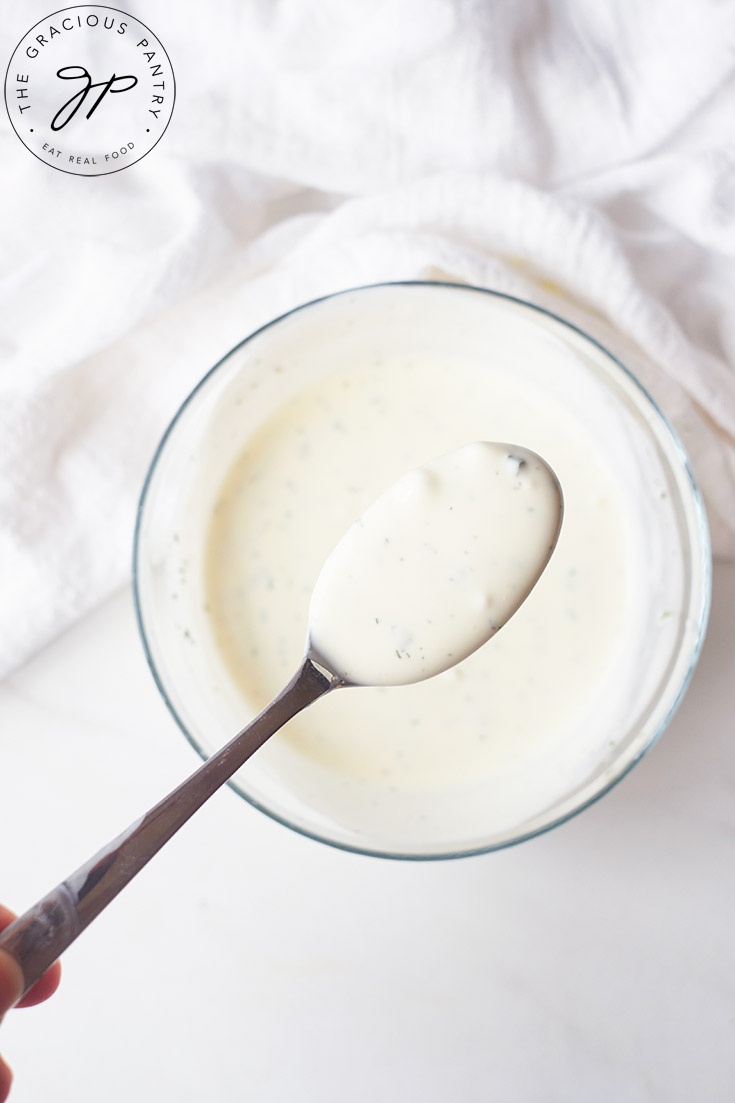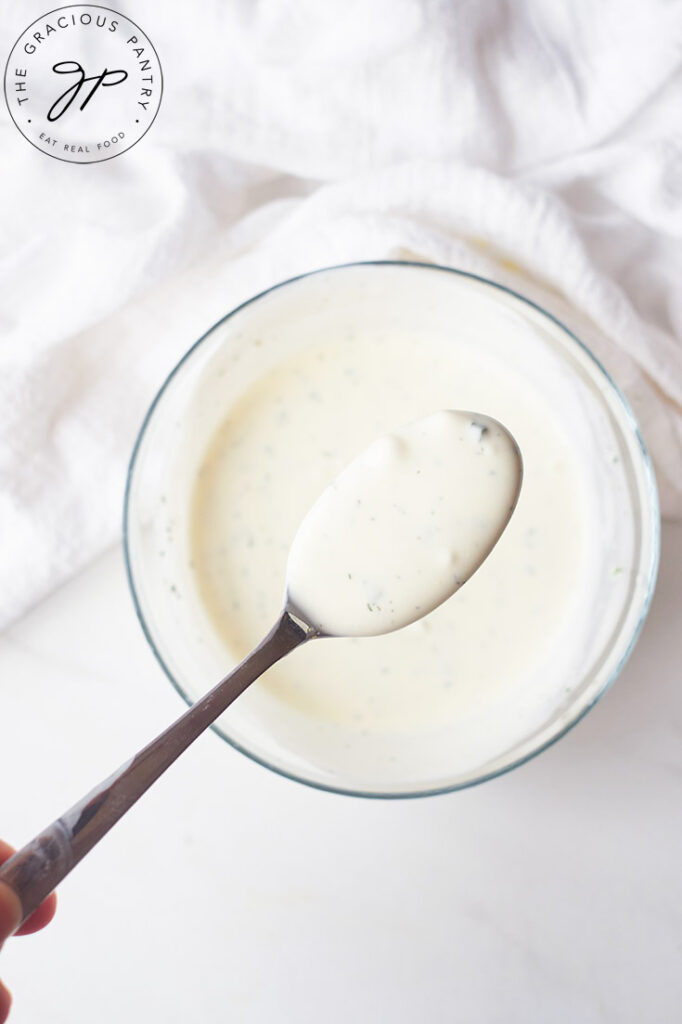 How To Make Your Own Ranch Mix
If healthier eating is your goal, I strongly suggest making your own ranch mix. It's a simple process of mixing some standard herbs together in a bowl.
Store-bought ranch mix is filled with lots of unhealthy and even synthetic ingredients and preservatives that are very highly processed and developed to be addicting for many people. And while using your own mix might taste slightly different, with time, you won't miss the old stuff at all. In fact, you'll come to prefer your own mix like I have. These days, the store-bought stuff makes me want to gag.
And don't be afraid to make a good-sized batch of ranch mix! Dressing and dip are not its only use. Homemade ranch mix is fabulous on chicken as well!
Here's the recipe for making your own homemade ranch mix in minutes.
How To Make Ranch Dip
Okay, so you made ranch mix and ranch dressing, but now you want a ranch dip. Not a problem! For dip, I highly recommend using less buttermilk and more yogurt so you get the thicker consistency. And when it come to dip, a little added (healthy) mayo can be a good thing too. Consistency is key and really the only difference between dressing and dip in this case.
How To Make Buttermilk
Making buttermilk is not difficult or time consuming. In fact, it's pretty darn simple. So if you don't want to buy a whole carton to make a small amount of dressing, here's how to make buttermilk from scratch.
Buttermilk Ratio
1 Tbsp. of acid + 1 cup of full fat milk
Choices of acid:
Lemon juice
White vinegar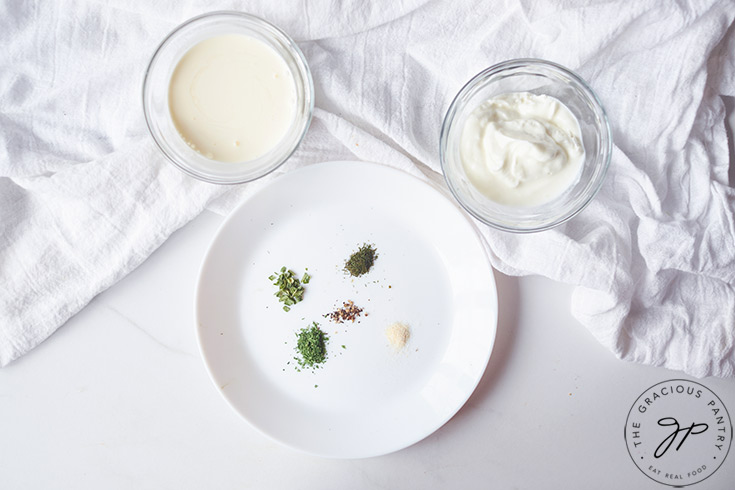 Ranch Dressing Ingredients
For the herbs, I recommend using the dried herbs as indicated. However, if you prefer fresh herbs and have them handy, the suggestions below are on the low side on purpose. You can adjust up from there to suite your tastes.
5 tbsp. buttermilk – This is the regular, full fat buttermilk you buy in a carton at the store. You can opt for low fat buttermilk if you wish, but it will be more processed and make a much thinner dressing.
3 tbsp. plain Greek yogurt – Here again, I opt for full fat so that the consistency is not so different from a store bought ranch. However, if fat content is a thing for you, you can certainly use a lower fat Greek yogurt. Just keep in mind that the lower in fat a food is, the more heavily processed it is.
¼ tsp. onion powder – You can also use onion granules if that's what you have.
¼ tsp. dried dill – Or use 1 tsp. fresh dill if you prefer. But shop it fine.
½ tsp. dried parsley – Here again, you can try about 1 tsp. of finely chopped fresh parsley if you prefer. I like the curly parsley better than the flat leaf (Italian) parsley for this recipe.
½ tsp. dried chives – Or for fresh herbs, chop fine and use 1 tsp. or more to taste.
½ tsp. salt – I used a pink Himalayan salt. But use what you have on hand. Avoid coarse salts.
½ tsp. ground, black pepper – Or more to taste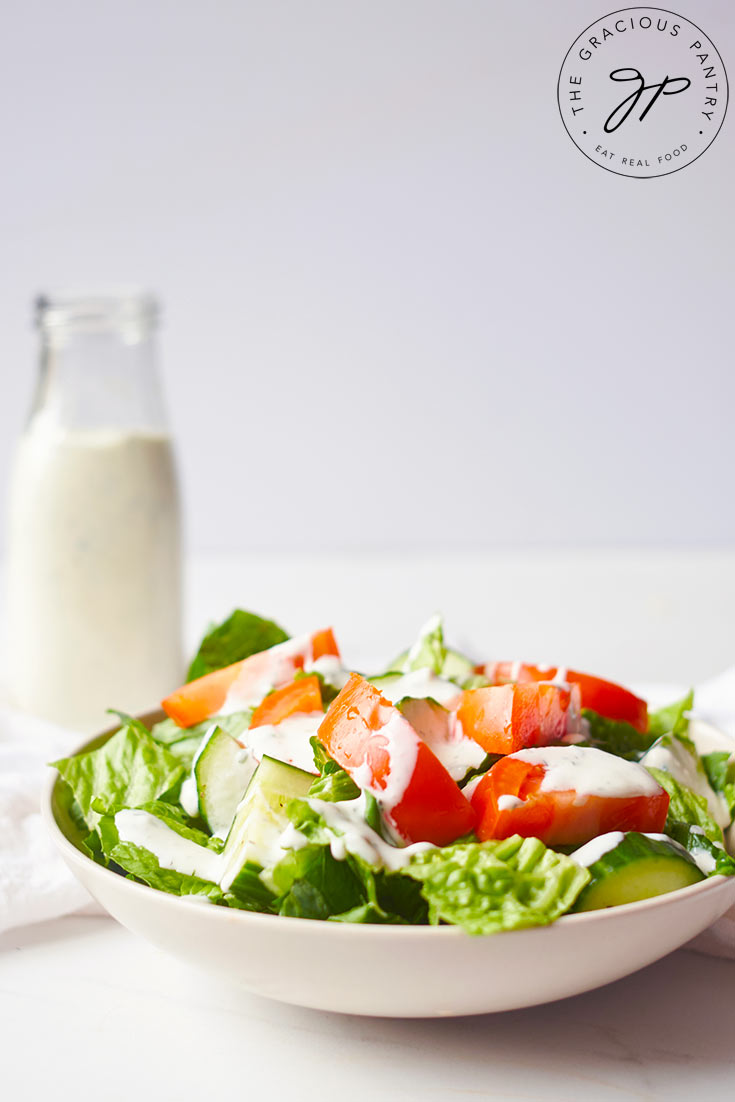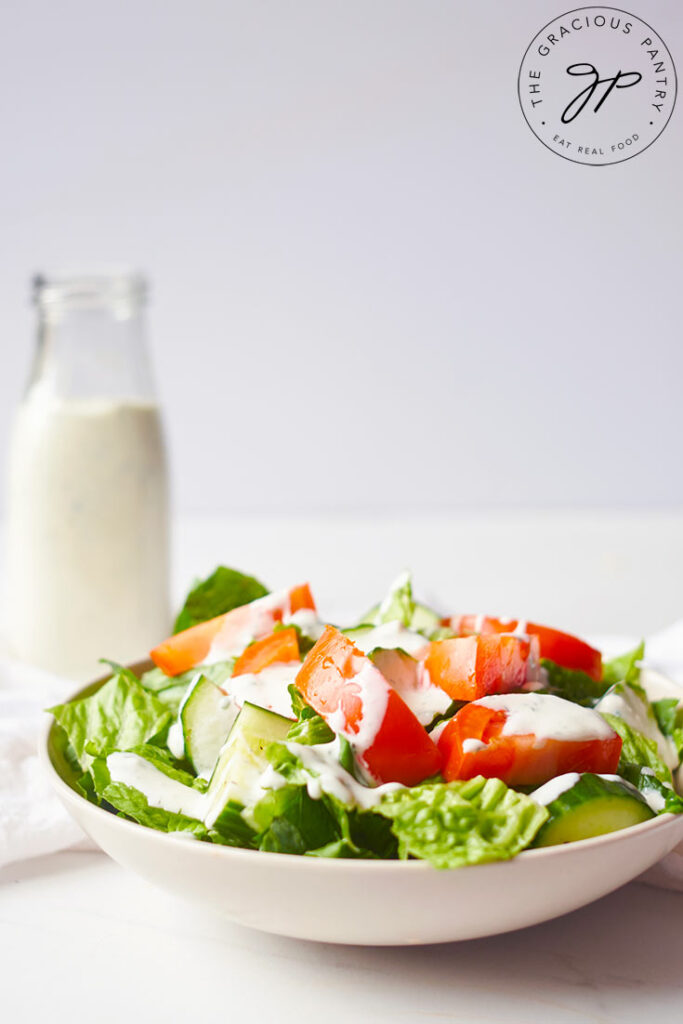 How To Make Ranch Dressing
Using a whisk, mix all ingredients together in a bowl until smooth and evenly blended.
Buttermilk Ranch Dressing Recipe Notes
The one thing about the recipe that I didn't care for was the use of fresh herbs. Now, before you cross your eyes and say "whatever, Tiffany", it's not that I don't like fresh herbs. Quite the contrary. I love them. I just don't use them much in the winter months. They are a total summer thing for me. Don't ask me why. They just are. And I hate buying bundles of herbs at the store. They are super expensive, and I inevitably end up throwing away a huge portion because I only needed them for one single recipe. So I adapted the Clean Eating Magazine recipe to use entirely dried herbs out of my pantry.
I might not pour it over vanilla ice cream ever again (okay, so maybe it wasn't that great), but you can bet I'll be pouring it on a lot of other things in the near future.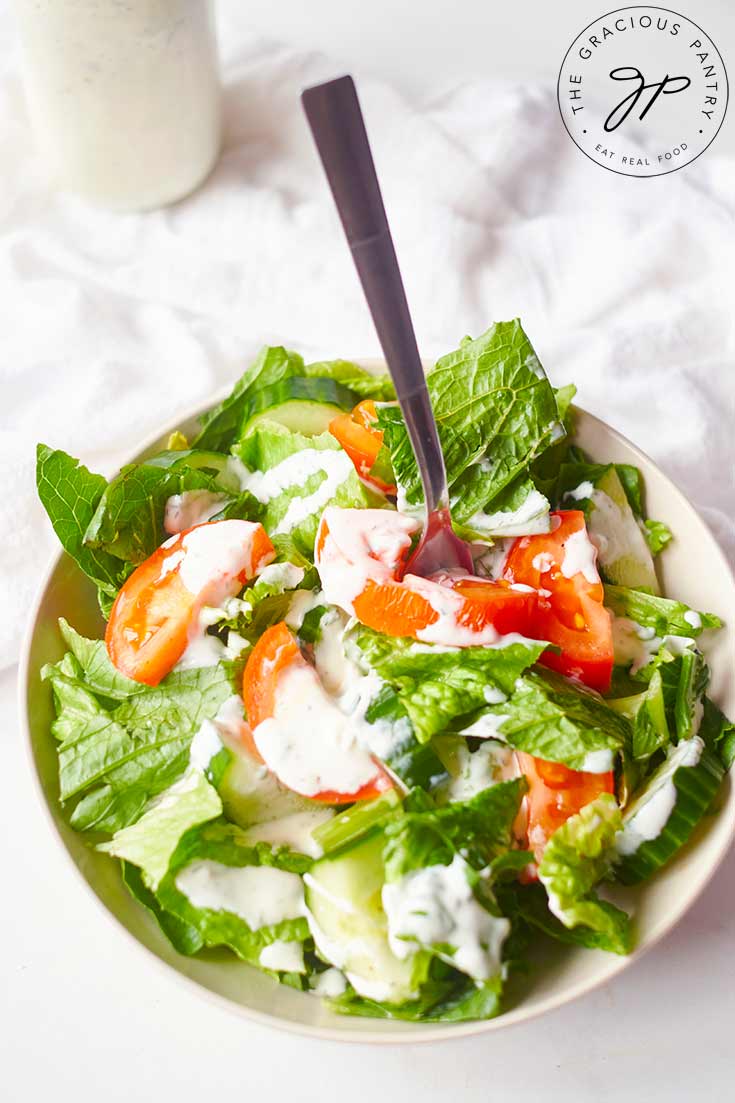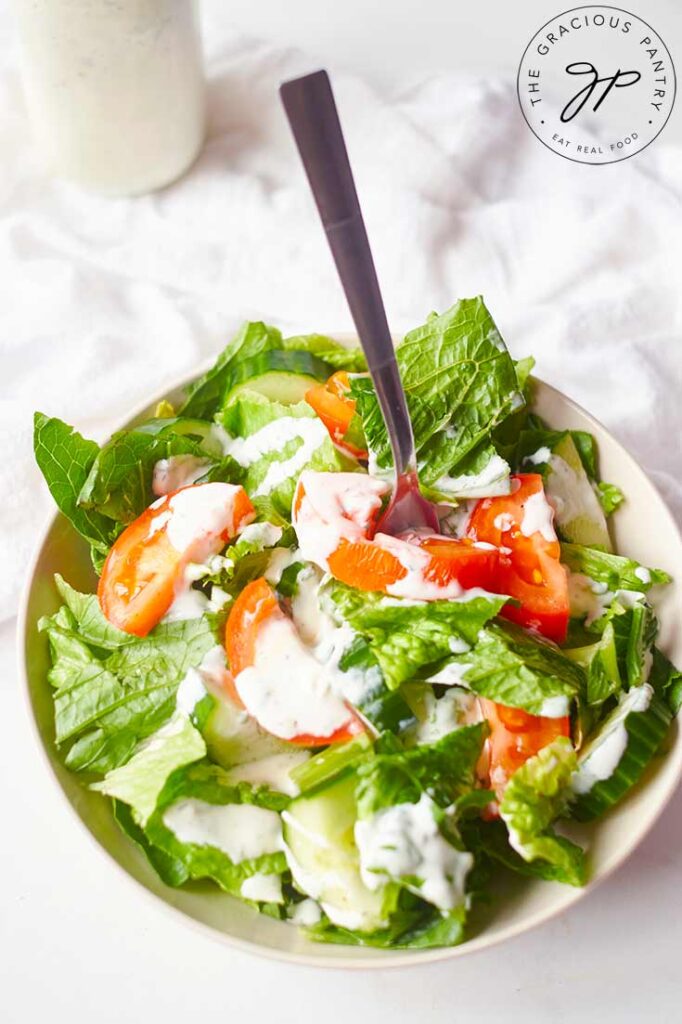 How Long Can You Store Homemade Ranch Dressing?
On average, this dressing will keep for 4-5 days. This is why I formulated the recipe to make a smaller amount than I normally would.
Need Supplies?
More Healthy Homemade Salad Dressing Recipes
Buttermilk Ranch Dressing Recipe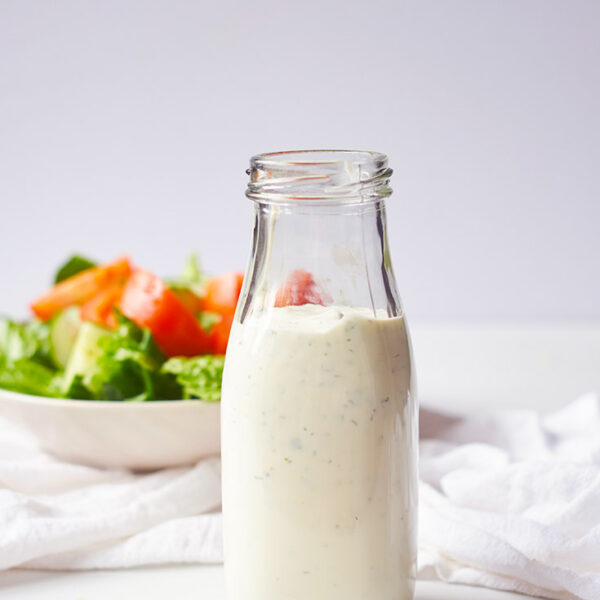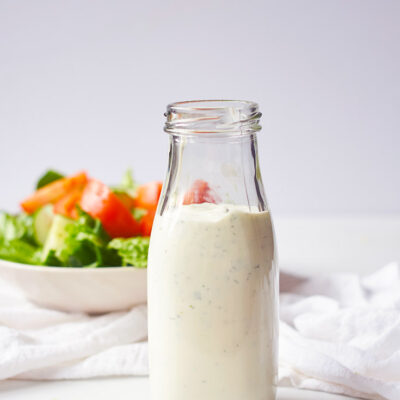 Buttermilk Ranch Dressing Recipe
This homemade buttermilk ranch dressing recipe comes together with simple spices from your pantry. It is fantastic as a clean eating salad dressing or dip for veggies.
Print
Pin
Rate
Add to Collection
Go to Collections
Equipment
Small to medium mixing bowl

Whisk
Ingredients
5

tbsp.

buttermilk

3

tbsp.

plain Greek yogurt

¼

tsp.

onion powder

¼

tsp.

dried dill

½

tsp.

dried parsley

½

tsp.

dried chives

½

tsp.

salt

½

tsp.

ground, black pepper to taste
Instructions
Using a whisk, mix all ingredients together in a bowl until smooth and evenly blended.



Notes
Please note that the nutrition data is a ballpark figure. Exact data is not possible.
Nutrition
Serving:
1
tbsp.
|
Calories:
11
kcal
|
Carbohydrates:
1
g
|
Protein:
1
g
|
Cholesterol:
1
mg
|
Sodium:
133
mg
|
Potassium:
42
mg
|
Vitamin A:
235
IU
|
Vitamin C:
2.4
mg
|
Calcium:
25
mg
|
Iron:
0.2
mg
Recipe from the Gracious Pantry® archives, originally posted 3/12/10.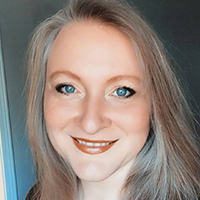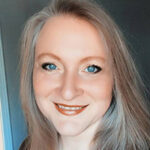 I'm Tiffany, a writer for MSN and the AP Newswire, a cookbook author, digital publisher, food lover, and mom. I create healthy, clean eating recipes for everyday living.