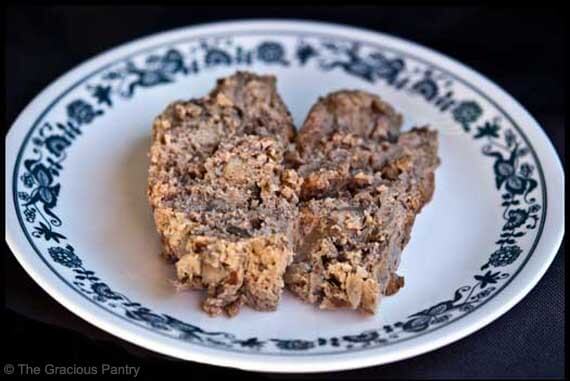 When I lived in Germany, there was something we ate on occasion called "Meat Cake" that was just incredible. It was almost like bologna, and definitely not clean. But M.A.N. was it good!
I was naïve enough to think I could make it myself, and since I had my own little kitchen in my part of the house, I set out to give it a shot. Sadly, I never got close. But what I did figure out, is one yummy recipe for meat loaf! This is one of those recipes that will be passed down through the generations of my family. It's just plain good.

Clean Eating Meatloaf
(Makes 10 servings)
Ingredients:
1 pound mushrooms, sliced
1 medium, red onion, chopped
1 tablespoon olive oil
1-1/2 pound ground turkey meat
1/2 (15 ounce) can clean, re-fried beans (about 3/4 cup if you make your own)
2 egg whites
Directions:
Preheat oven to 350 degrees F.
Saute the mushrooms and onion in the olive oil over medium heat, until the onions become translucent. Set aside and allow to cool.
Add everything to a large mixing bowl and mix until well combined.
Put meat mixture in a lightly oiled loaf pan.
Bake until the internal temperature reaches 175 degrees F. (approximately 45 minutes)
Cool slightly, slice and serve.