This blueberry breakfast cookies recipe is a wonderful, mildly sweet start to your morning!
Whole oats are something I love to have regularly in my eating plan. I don't eat many grains these days. So on occasion, I will have a small bowl of oatmeal or overnight oats to start my morning off. But for special occasions, I'll make these breakfast cookies.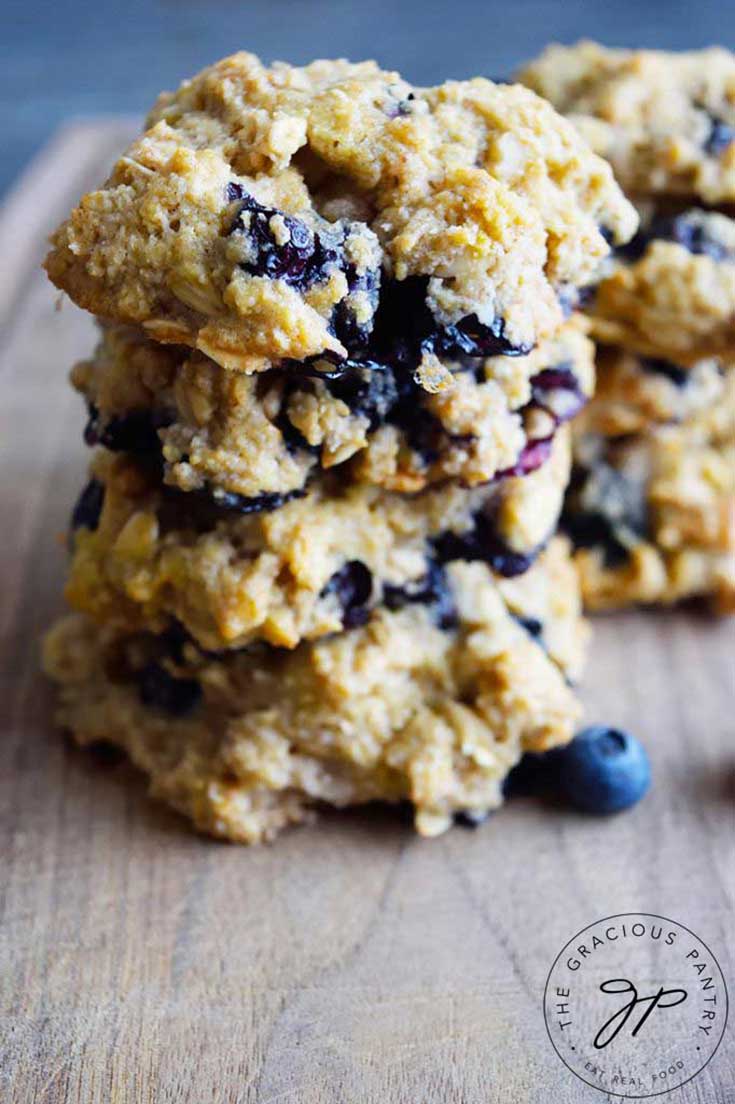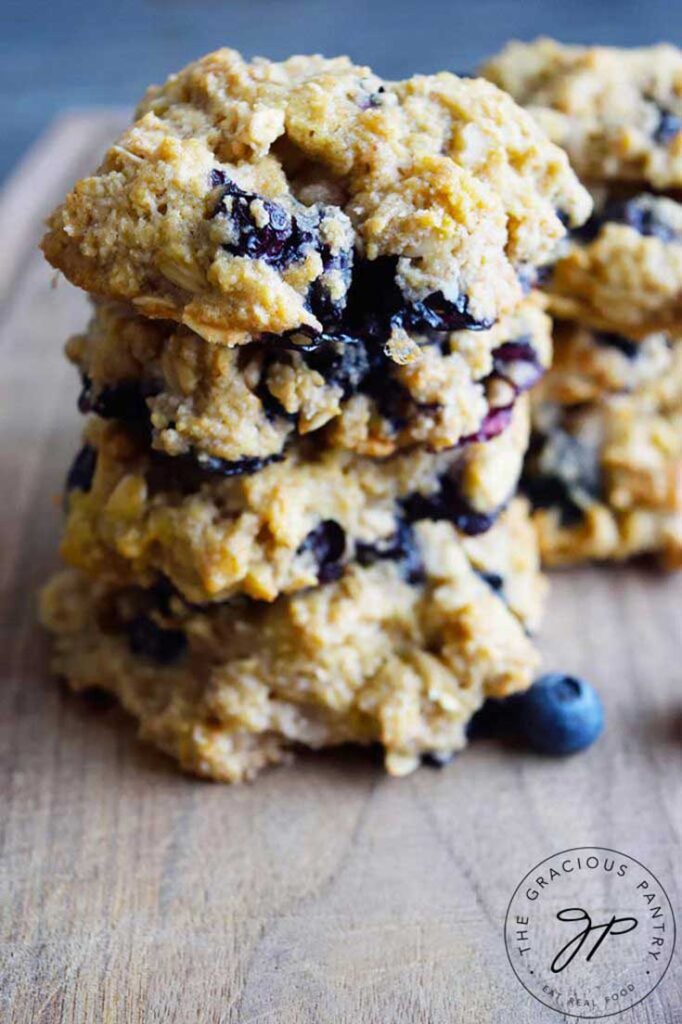 Healthy Breakfast Cookies
I'll be the first to admit that the term "healthy" is very subjective. What's healthy for one person is terrible for the next. But the way I see it is, if I'm using good quality, real-food ingredients, then I'm at least on the right track. And (if I used a low carb sweetener) these cookies are low enough in carbs that I don't have to worry about my blood sugar going sky high. So these are a win-win in my book!
These are great with a good cup of coffee in the morning and maybe a side of bacon and eggs or even some good quality breakfast sausage. I've even enjoyed these all by themselves. Yup, cookies for breakfast! They are tasty and filling with a mild sweetness that won't overpower your morning.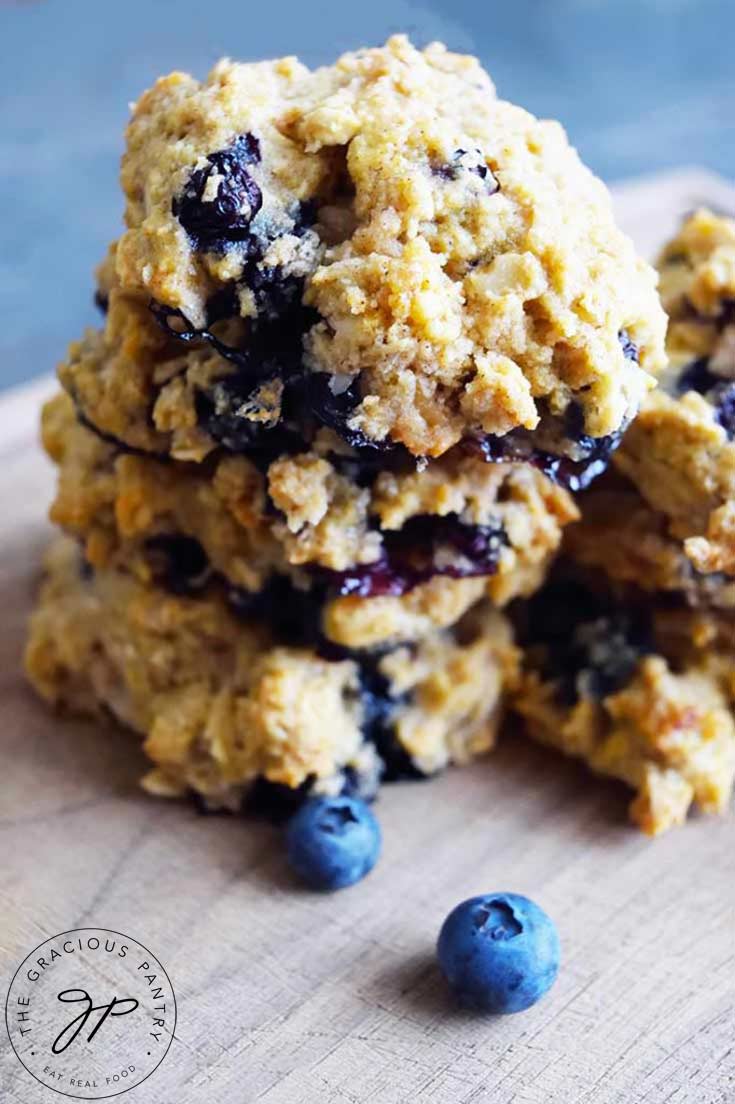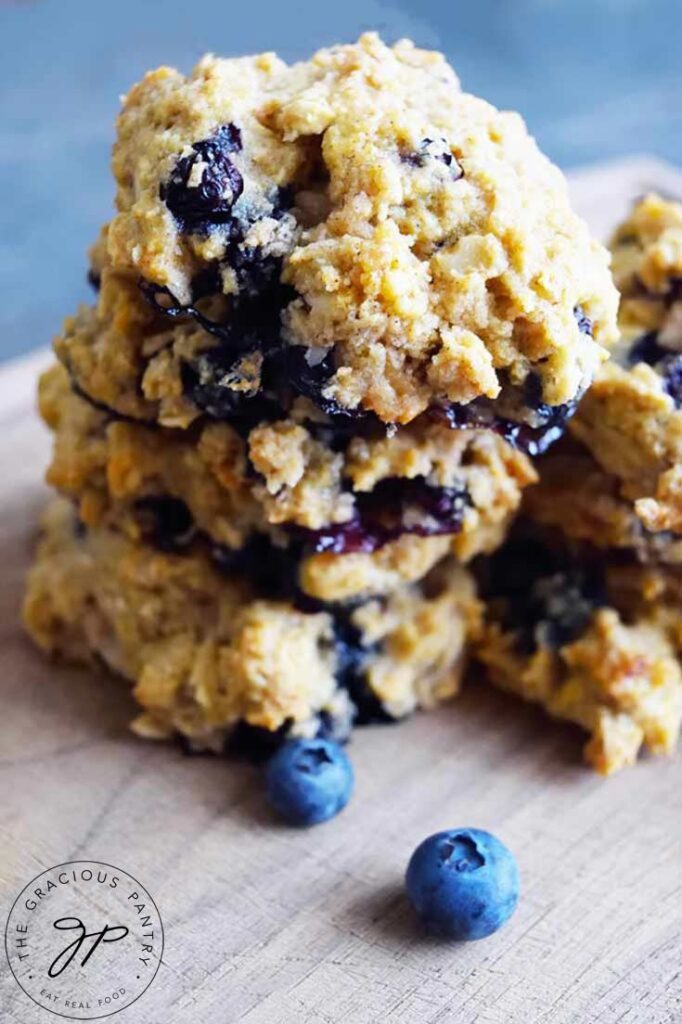 Ingredient Checklist
1½ cups fine ground almond flour – Make sure you are using almond flour, not almond meal. While both will work, almond flour gives you a far better texture.
½ cup traditional oats – Do not use quick-cooking oats or steel-cut oats. You want old-fashioned, traditional, whole oats.
1 tsp. baking powder – Make sure it's fresh or newer otherwise it won't work very well.
1 tsp. ground cinnamon – You can leave this out if you don't care for cinnamon.
¼ cup granular sweetener – I used Xylitol because that's what is easiest on my blood sugar. But you can use any granular sweetener you are comfortable using. Try Sucanat, coconut sugar, or even monk fruit. All will work well here. Just be aware that darker sugar will give your cookies a darker color. You didn't do anything wrong if this happens. It's just fine and very tasty.
½ cup chopped walnuts – You'll want to chop them on the smaller side unless you like big chunks of walnuts in your cookies, which some folks do. I personally like them smaller for better texture. You can also change this to a different type of nuts or omit them altogether.
¼ cup coconut oil – I used the stuff that is solid and then melted it down. That way, when they cool off, they have one more thing holding them together along with the eggs. It makes them less crumbly. But you can use whatever oil you are comfortable with.
1 tsp. vanilla extract – This is optional. Use pure vanilla extract, not vanilla flavoring.
3 large eggs – These are best used at room temperature. Cold eggs will still work, but not as well.
2 tbsp. unsweetened almond milk – You can use any type of milk you prefer. Dairy milk will work too if that's your preference.
1 cup blueberries – You can use either fresh or frozen berries. Frozen tend to hold up a little better, but either will work. If you use fresh berries, just be a bit gentle when you stir them in so they don't break. Make sure that all other ingredients are well combined first so that all you are doing is gently folding in the blueberries. They will discolor your cookies completely if they get overmixed.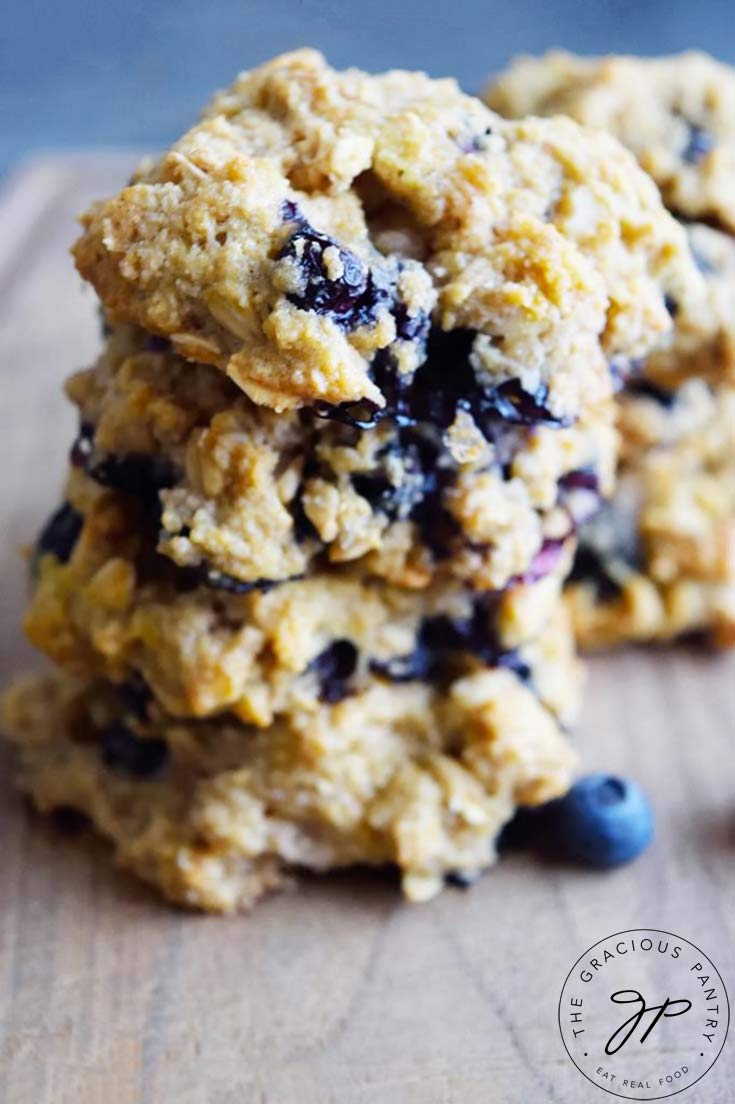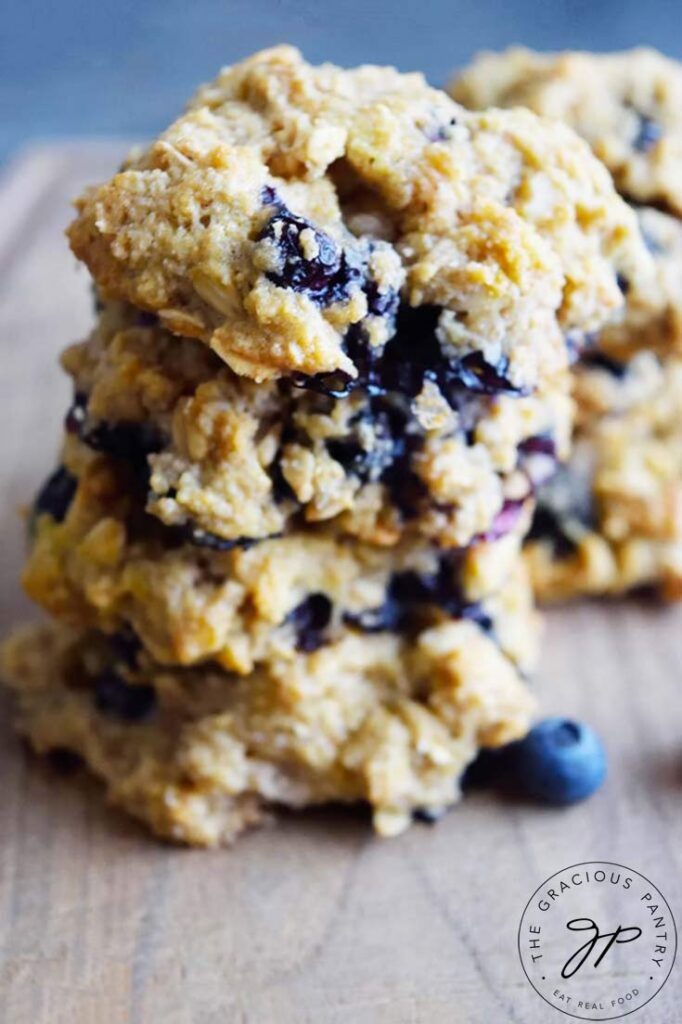 How To Store Breakfast Cookies
These are best kept in the fridge in an air-tight container. They will keep for up to four or five days.
Can You Freeze Breakfast Cookies?
You definitely can! Pack them well in an air-tight, freezer-safe container and keep them in the freezer for up to four months.
To thaw, simply set them in the fridge overnight, or on the counter for a few hours.
How To Make Breakfast Cookies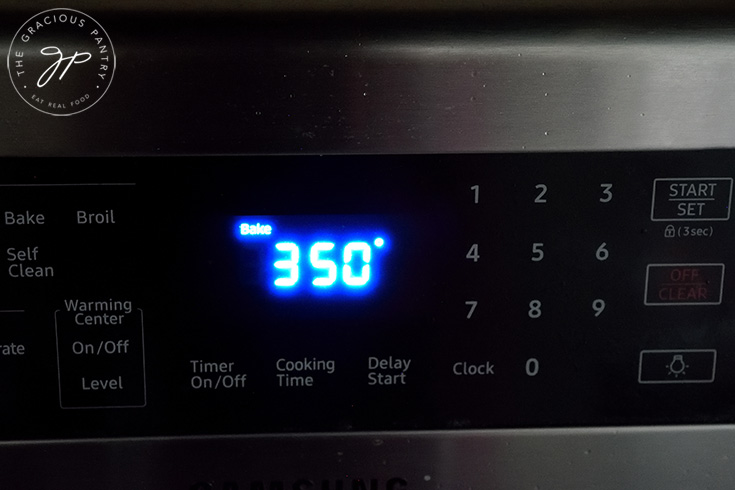 Preheat
Preheat oven to 350 F.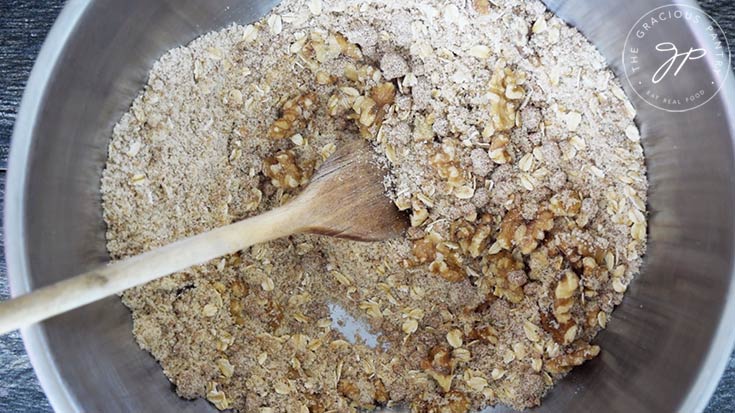 Mix
Mix together all the dry ingredients (except the blueberries) in a large mixing bowl.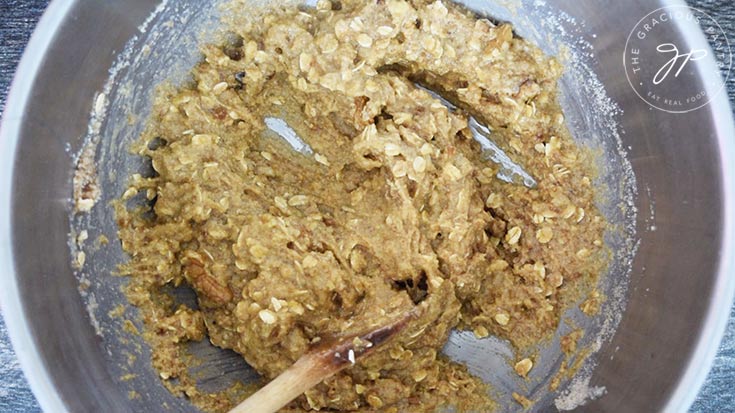 Add
Next, add all the wet ingredients and stir well, or knead with your hands. (I used a wooden spoon)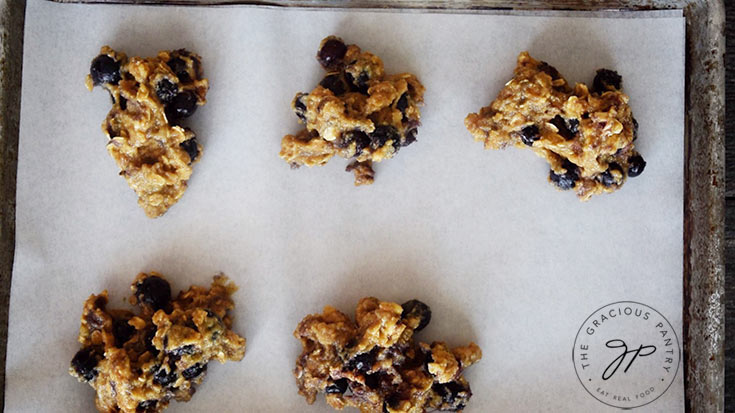 Spoon
Spoon generous spoonfuls of cookie batter onto parchment-lined cookie sheets and bake for 20 minutes.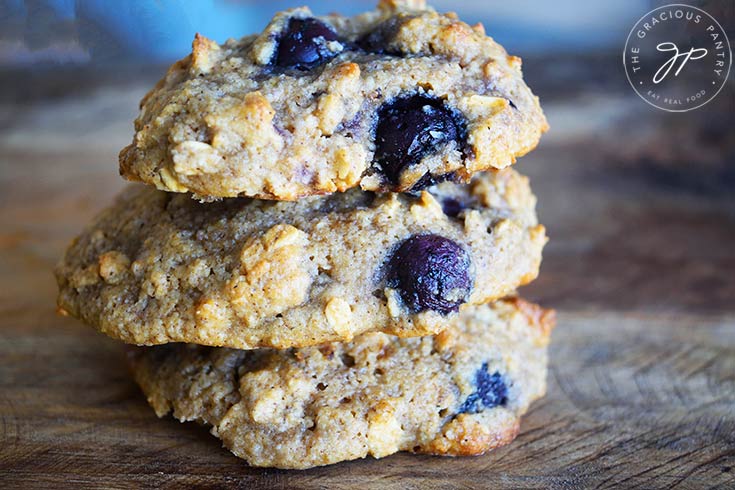 Cool
Cool and enjoy. Store in the refrigerator for up to 4 days or freeze for up to 4 months.
Recipe Supplies
More Healthy Cookie Recipes
Breakfast Cookies Recipe

Recipe adapted from: Tasty Yummies