5 Nice Cream Recipes You Have To Try This Summer
This post may contain affiliate links. Read my
Privacy Policy.
As an Amazon Associate I earn from qualifying purchases.
Ready for the summer heat? These 5 Nice Cream Recipes can help you beat the summer swelter.
As temperatures rise, there's no better way to cool down than with a big bowl of Nice Cream, a healthier alternative to traditional ice cream. It's cool, refreshing, and basically guilt-free, thanks to its 100% fruit status.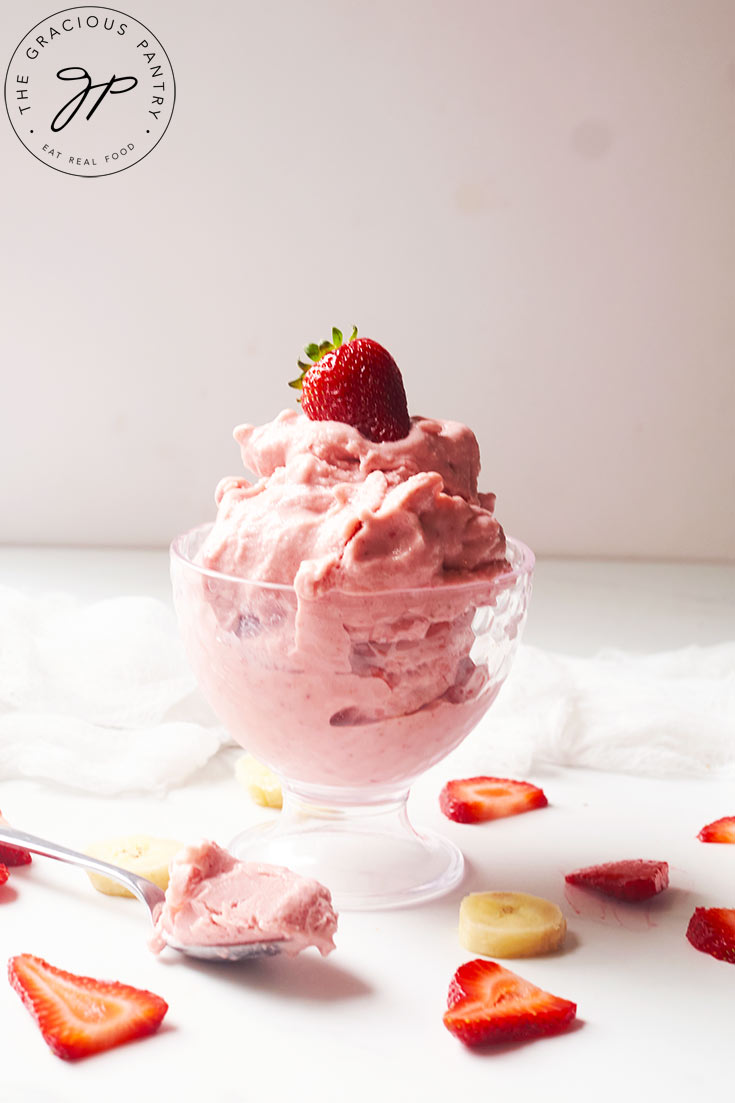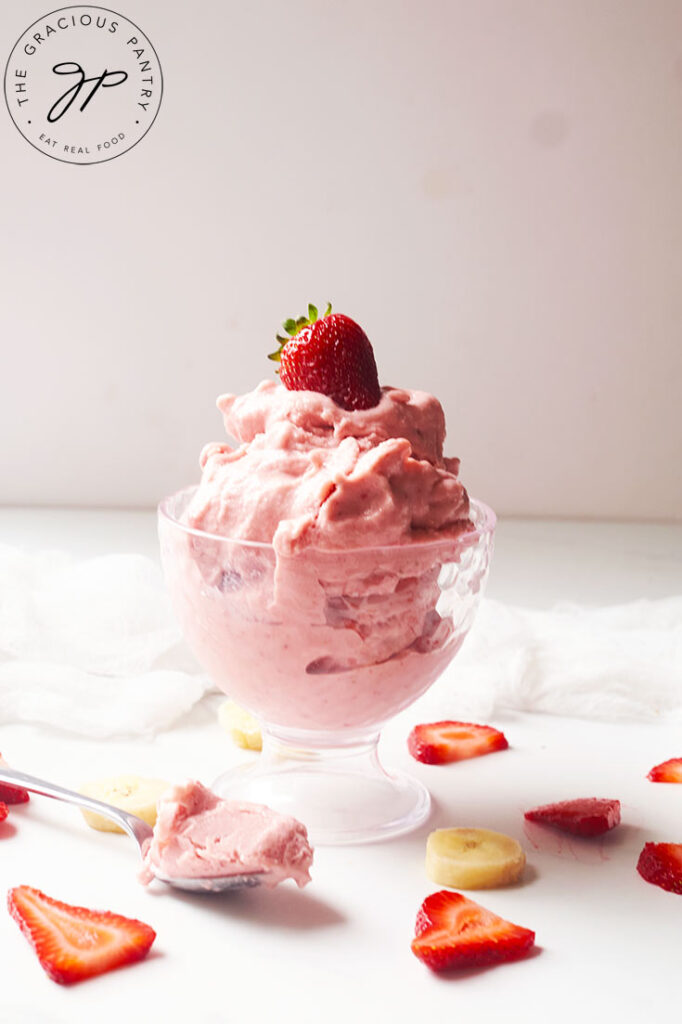 What Is Nice Cream?
Nice cream is a blended dessert that is made from frozen fruit which is blended into a consistency that is similar to either ice cream or soft-serve frozen yogurt. Frozen banana slices provide that creamy ice cream texture and is usually the main base in any Nice Cream recipe.
Why Do They Call It Nice Cream?
The term "Nice Cream" is believed to have originally been coined by the vegan community. It refers to the fact that there are no animal products in the ice cream. It's a reference to enjoying a bowl of ice cream that is "nice" to the animals because none were mistreated to make it.
It originally started as a dish of blended, frozen bananas, making it a simple banana nice cream recipe. Whipping them up in a food processor (not a blender) will give it the consistency of ice cream. It can usually be stored in the freezer but will need to sit on the counter a bit to be able to use an ice cream scoop.
These days, Nice Cream refers to just about any combination of blended frozen fruit that is solid enough to be enjoyed as ice cream.
There are many Nice Cream cookbooks on the market. A couple of my favorites are N'ice Cream: 80+ Recipes for Healthy Homemade Vegan Ice Creams: A Cookbook as well as My Yonanas Frozen Treat Maker Soft Serve Ice Cream Machine Recipe Book, a Simple Steps Brand Cookbook: 101 Delicious Frozen Fruit & Vegan Ice Cream … Simple Steps!
And if you love kitchen gadgets, the YoNannas Machine is always a crowd-pleaser. It makes quick work of making Nice Cream all summer long.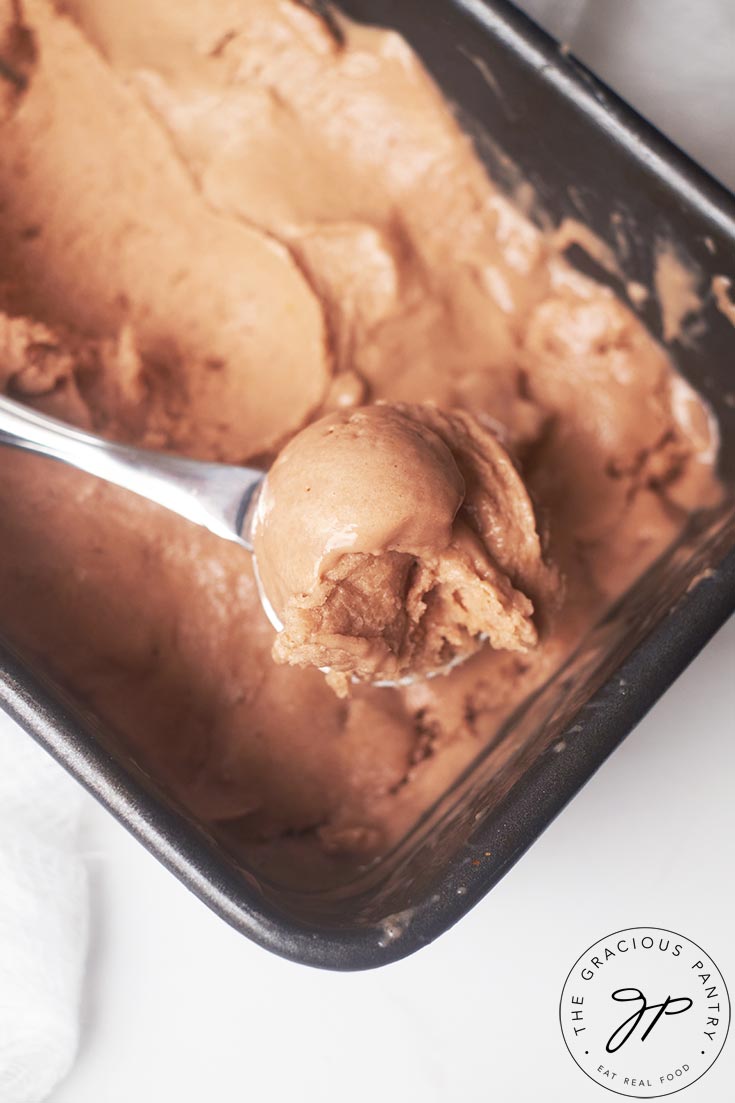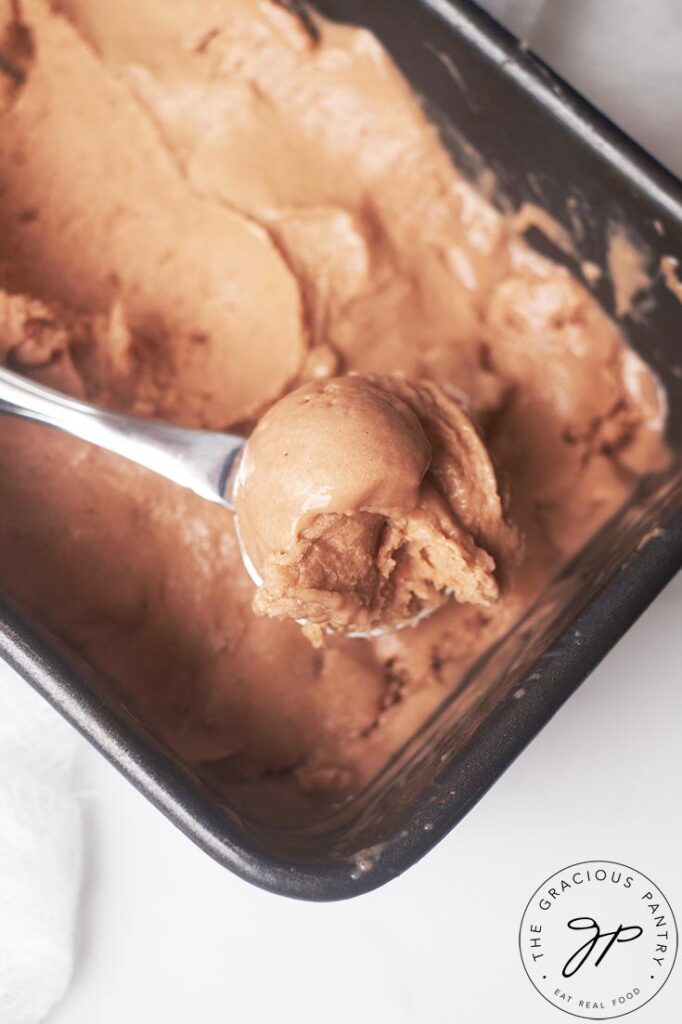 Healthy Nice Cream Recipes
If ever there was a healthy ice cream, Nice Cream is it. With every bowl, you'll get a nice dose of vitamin C, potassium, calcium, and so many other needed and necessary nutrients. You can't go wrong with an ice cream made of just fruit!
Does Nice Cream Taste Like Banana?
Yes, no, and maybe. Does that clear it up? Actually, the level of banana flavor will depend on a few factors.
How ripe the bananas are when you freeze them.
What other ingredients you add to them, and how strong those other flavors are.
Using Green Bananas In Your Nice Cream Recipes
Green bananas are the way to go if you want to make Nice Cream that doesn't taste like bananas. Yes, you can safely consume green bananas. In fact, they are a great source of fiber which will help you feel full. And the benefit of using them in Nice Cream is that you significantly reduce the banana flavor to the point where it is easily covered up by other flavors.
However, if you prefer a strong banana flavor, opt for ripe bananas. Never use blackened bananas, however. (Like you would for banana bread). They will not taste good in this at all.
What Else Can I Add To My Nice Cream?
Well first, it's always a great idea to keep a little plant-based milk or water nearby in case the Nice Cream starts to strain your food processor too much. You won't need a lot though. A little goes a long way.
Aside from that, you can add any other frozen fruit you wish to add. The flavor combinations are only as limited as the frozen fruit section where you do your grocery shopping.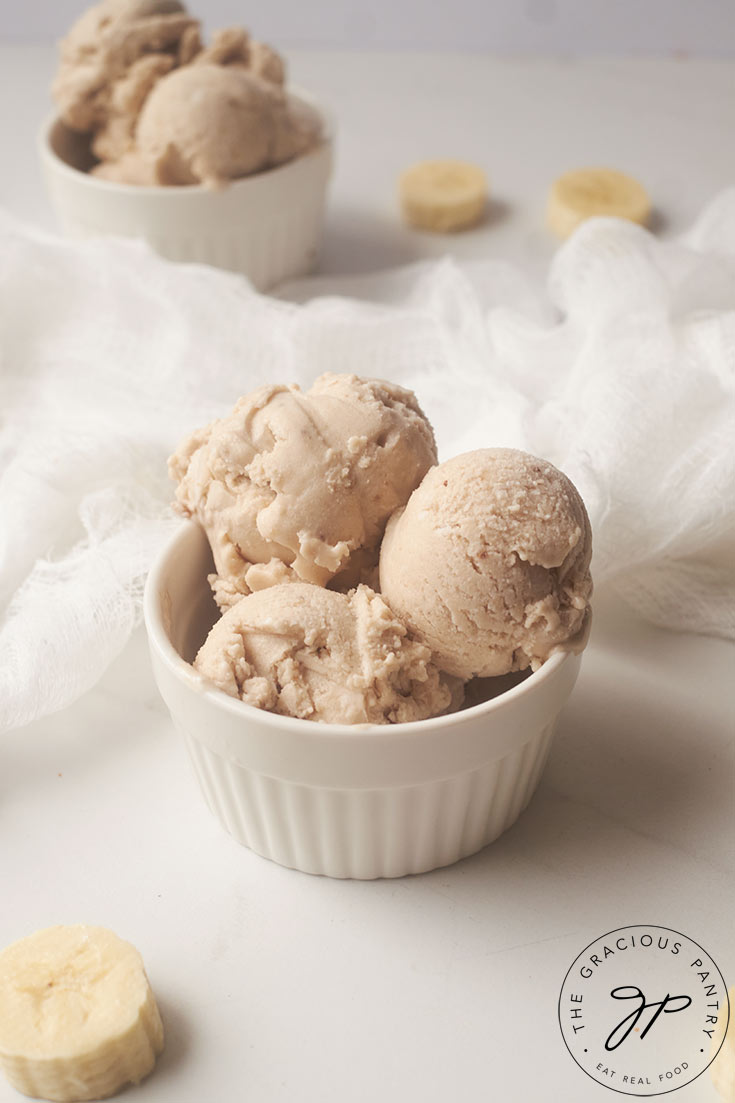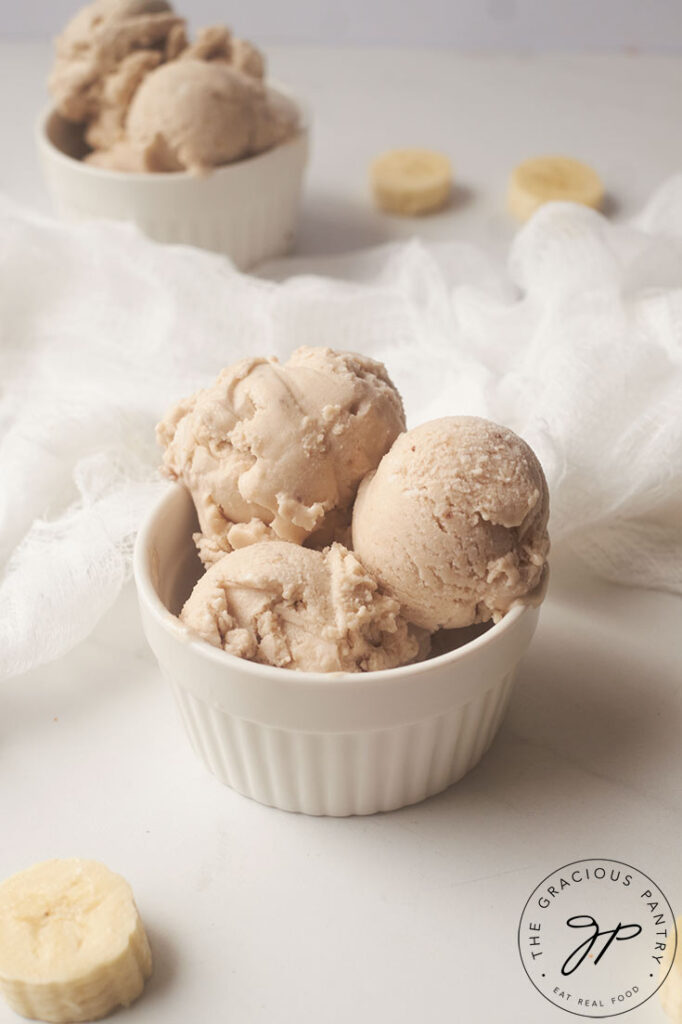 Fruit Suggestions For Making Nice Cream
Here are some suggestions for frozen fruits you can add to your frozen bananas to make different flavors.
Strawberry
Mangoes
Blueberries
Peaches
Blackberries
Raspberries
Can I Add Something Other Than Fruit To My Nice Cream Recipes?
Definitely! Here are some suggestions:
Nuts
Nut butter (no sugar added), such as peanut butter or almond butter. 1 tbsp peanut butter is generally plenty for flavor, but you can add as much as you want.
Chocolate chip
Cocoa powder (for chocolate), or cacao powder. Even carob powder will work.
Coconut
Vanilla extract
Salt – Just a tiny pinch of salt will help showcase the overall sweetness.
What If It Isn't Sweet Enough For Me?
Feel free to add sweeteners. Suggestions are:
Honey (Not vegan)
Maple syrup
Stevia (my personal favorite)
Sucanat
Coconut sugar
Monk fruit
Date sugar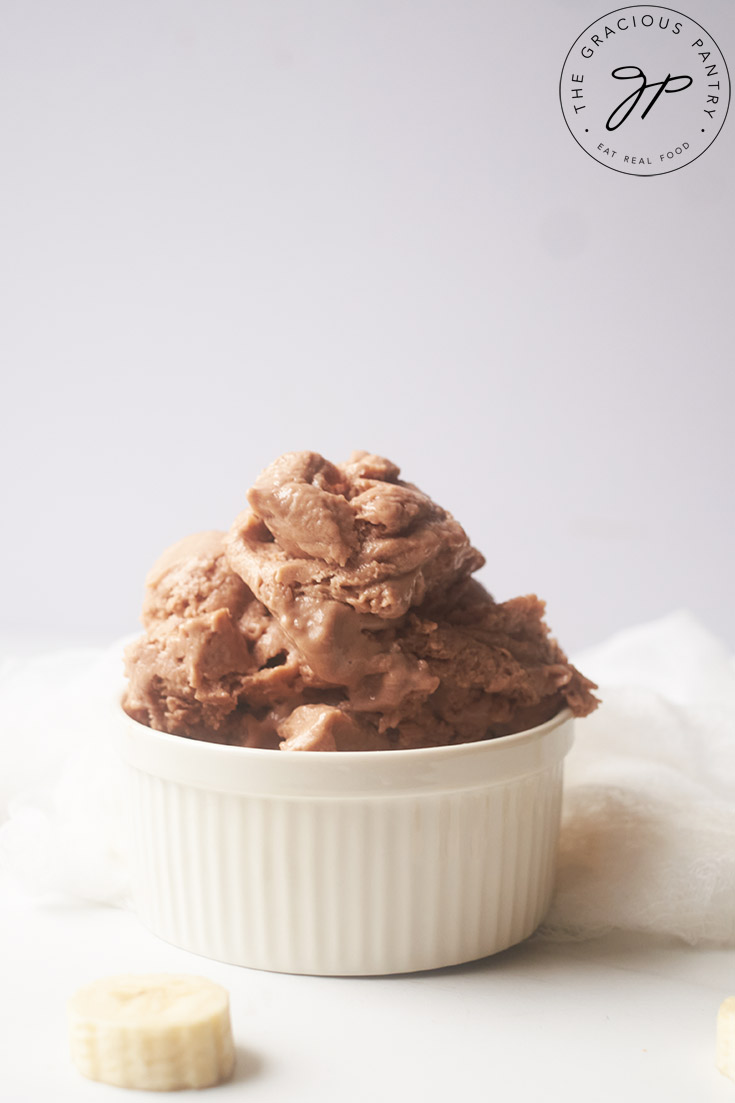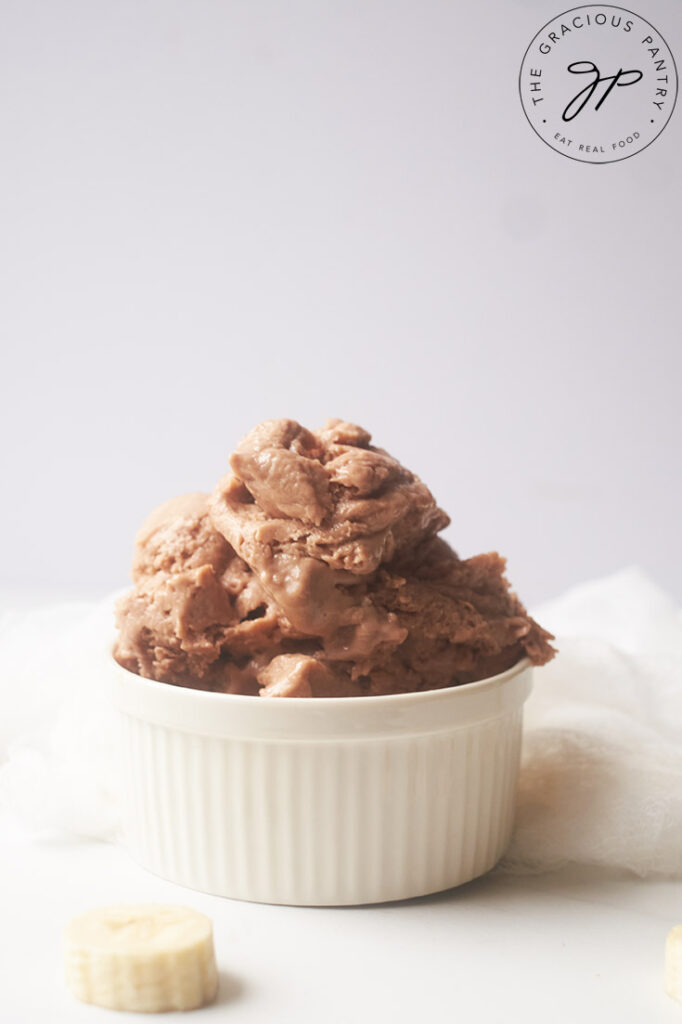 What Kinds Of Milk Can I Try In My Nice Cream Recipes?
While regular dairy milk will work fine, Nice Cream is traditionally a dairy-free dessert. So if you want to stay true to the Nice Cream concept, you'll want to use plant-based milk. Suggestions are:
Unsweetened almond milk
Unsweetened cashew milk
Unsweetened oat milk
Unsweetened coconut milk (great for tropical flavors)
How To Store Nice Cream
Most folks will pour or scrape what comes out of their blender into a loaf pan and freeze it for about an hour. When ready, you removed the banana ice cream from the freezer and let it sit on the counter for a few minutes until it's soft enough to scoop.
How To Use These Recipes
I have put these recipes in a format that makes it easy to add them to your meal plan, if you use the free meal planner on my site. Simply click the plus sign to add the recipe to your meal plan and the ingredients to your shopping list.
To see the full recipe – Click the photo.
Click the "Add to Collection" button if you wish to add it to your meal plan.
To return to the regular view, simply click the "Nice Cream Recipes" underlined text just above the recipe box here.
To adjust serving sizes, click the plus or minus buttons. This will adjust your shopping list.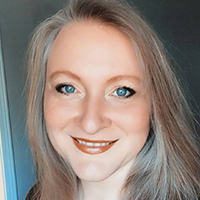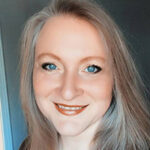 I'm Tiffany, a writer for MSN and the AP Newswire, a cookbook author, digital publisher, food lover, and mom. I create healthy, clean eating recipes for everyday living.