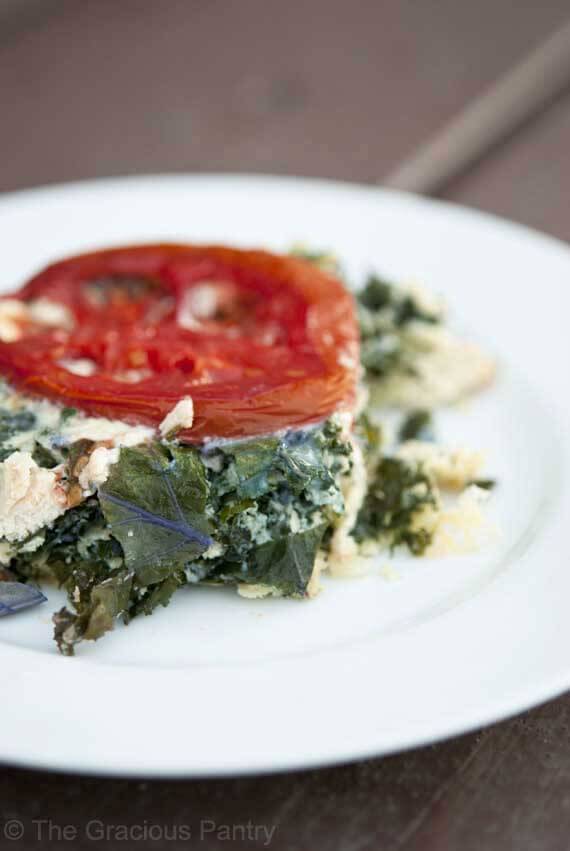 The one problem many people have with Thanksgiving is the leftover turkey! Well this week, I'm dedicating the entire week to recipes that will help you use up those leftovers.
Honestly, this recipe came from a simple lack of ingredients in my fridge. I grabbed what I had and decided to just make "something". Thankfully, it was a good mix of ingredients because this was pretty darn tasty!
It started out as a casserole, but after tasting it, I realized it really was a frittata. So that's what you're getting today. A recipe for a turkey frittata.
And it's very nutritious with all those super greens!! Did you know that certain greens are a super food? Greens like kale, collard greens and spinach are super nutritious and extra good for you. Problem is, many people who eat them end up cooking them in a way that is far less than nutritious. But now you have a healthy way to enjoy them!
YOU MIGHT ALSO ENJOY:

Clean Eating Leftover Turkey & Super Greens Frittata
(Makes 6 servings)
Ingredients:
2 cups shredded turkey
2 cups finely greens (collard, kale or spinach)
6 large garlic cloves, finely chopped
1 medium shallot, finely chopped
6 large eggs (or 12 egg whites)
1 large tomato, sliced (optional for topping)
Topping Options:
Sprinkle some parmesan cheese over the top before baking
Top with your favorite clean salsa
Top with your favorite clean marinara
Directions:
Stir everything (except the tomato if using) together until well combined.
Pour into a small casserole dish (I used a bread loaf pan), top with the tomato slices and bake at 350 F. for approximately 30-40 minutes or until the egg is fully cooked.