This post may contain affiliate links. Read my
Privacy Policy.
As an Amazon Associate I earn from qualifying purchases.
This simple dutch oven bread is easy to make and requires very little effort on your part.
A while back, I was on Facebook (~gasp!~) and I came across a post from another web site that was for a no-knead bread. What got my attention was the pretty photo of the loaf in a dutch oven. I'm a sucker for pretty food photos. What can I say…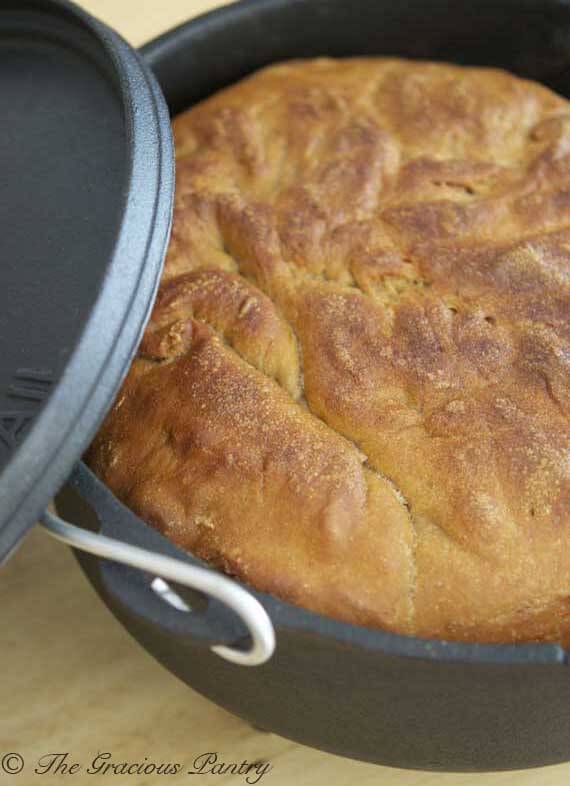 So I clicked through to the site and read the post. In it, the author talks about how she got the recipes from a particular book and how it's consistently the best bread she's ever had. But what really got my attention was the fact that she broke down the price per loaf.
People are always asking me about ways to eat clean on a budget, and this loaf was apparently only .74 cents to make! Now if that's not budget bread, I don't know what is! And even better was the amount of work involved in making it. Almost none!
So when I shared the link on my own Facebook page, I mentioned that you could easily just swap out the white flour for whole wheat flour. But what I failed to remember is that whole wheat flour always needs more liquid than white flour. So I got busy and tried the recipe myself.
My first attempt looked more like a pancake. So I went back and read some of the comments and read that somebody had added vital wheat gluten. Bells went off in my head and I somehow managed to find my lost bag of vital wheat gluten in under 10 minutes. So I started the whole process over again, making some necessary adjustments this time.
I tried a piece after it cooled down and I have to say that by itself, it's not the most wonderful bread I've ever had. However, with something on it, it's pretty darn good. It's one of those breads that really lets the flavors of whatever you put on it come through. In fact, I think this bread would be a wonderful bread to make with flavorful additions such as cinnamon and raisins or even some Italian Herb spice.
Whole grain, 5 ingredients, quick and easy to make, totally affordable, and very light and chewy yet fluffy. There's just no way to beat that.
So here are the adjustments I made to the original author's recipes. I should mention that I used a 4-quart dutch oven for this. You could get away with going just a quart or so bigger, but I wouldn't make this in a dutch oven any smaller than that. Or if you do, make two loaves.
Also, I encourage you to visit the link mentioned above as she has some great process photos that really do help.
More Healthy Bread Recipes
Simple Dutch Oven Bread Recipe Card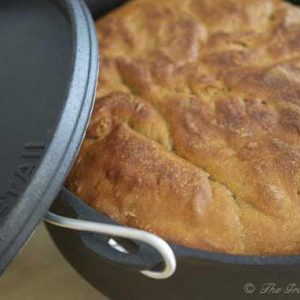 Simple Dutch Oven Bread
Delicious bread that requires little effort.
Print
Pin
Rate
Add to Collection
Go to Collections
Ingredients
5⅔

cups

white whole wheat flour + some for flouring the risen dough

⅓

cup

vital wheat gluten

½

tsp.

instant or active-dry yeast

2½

tsp.

salt

1⅔

cups

cool water (I used room temp)
Instructions
In a large mixing bowl, whisk together the dry ingredients.

Pour in the water and stir the dough with a wooden spoon until well combined. It will be a wet and sticky dough.

Cover the bowl with plastic wrap and leave in a warm kitchen for 12-18 hours or until the dough is nice and bubbly. (yup, just mix, cover and walk away. Easy, right?)

12 to 18 hours later, come back and get your bag of flour out again. I found it easiest to flour my counter top and dump the dough out onto it. Then sprinkle some flour over the top. Pick up the floured dough and start folding it under to form a nice round loaf. Use flour liberally so the dough doesn't stick to your hands.

Here's where my instructions differ from hers and start following the comments on her recipe. I took a large piece of parchment paper and pressed it down into my dutch oven so that it lined the bottom of pot. I them placed the dough in the dutch oven and tucked another piece of parchment gently over the top. I put the lid on the oven and let the dough rise the second time in the dutch oven for 2 hours.

Remove the dough from the dutch oven by lifting it out by the parchment paper.

Heat your oven to 425 F. WITH THE DUTCH OVEN INSIDE for about 20 minutes. You want that dutch oven to be hot when you put the dough in.

Carefully remove the dutch oven from the hot oven (please use pot holders, these dutch ovens get super hot, especially if you have a cast iron one like I do!) and set it on your stove top or other heat-safe surface.

"Pour" the dough into the dutch oven. It may stick a little to the parchment, but just scrape gently and it will all come off. You should hear the dough sizzle in the pot.

Using thick pot holders, put the lid back on the dutch oven and place the whole thing in the oven for about 50 minutes. In the last 5-10 minutes of baking, remove the lid so the top of your bread can brown nicely.

Using thick pot holders, remove the dutch oven from the oven and place on a heat-safe surface. Using a metal spatula or other heat-safe utensil, lift the bread out of the dutch oven. Don't burn yourself!

Place the bread on a cooling rack and allow to cool almost completely before slicing.

Notes
Please note that the nutrition data given here is a ballpark figure. Exact data is not possible. Data is for the entire loaf. Divide this by the number of slices you cut.
Nutrition
Serving:
1
entire loaf
|
Calories:
2432
kcal
|
Carbohydrates:
484
g
|
Protein:
123
g
|
Fat:
13
g
|
Saturated Fat:
0.2
g
|
Polyunsaturated Fat:
0.3
g
|
Monounsaturated Fat:
0.3
g
|
Sodium:
5848
mg
|
Potassium:
847
mg
|
Fiber:
70
g
|
Vitamin C:
0.02
mg
|
Calcium:
527
mg
|
Iron:
18
mg
SaveSave
SaveSave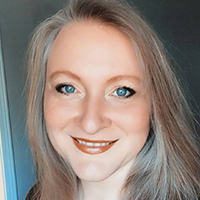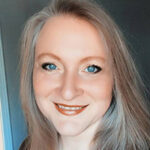 I'm Tiffany, a writer for MSN and the AP Newswire, a cookbook author, digital publisher, food lover, and mom. I create healthy, clean eating recipes for everyday living.