Clean Eating Barbecued Southwest Meatballs with Garlic & Lime Avocado Sauce Recipe
This post may contain affiliate links. Read my
Privacy Policy.
As an Amazon Associate I earn from qualifying purchases.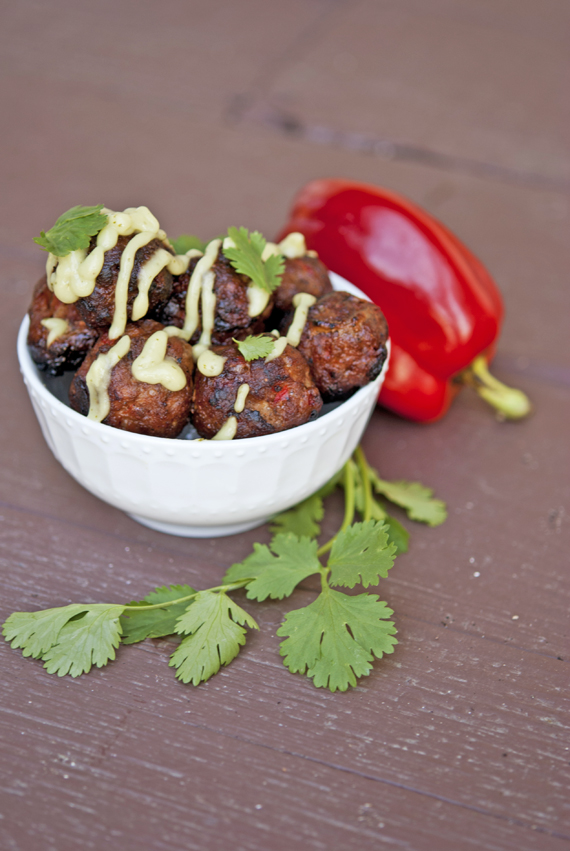 I know. Seems a little odd to barbecue meatballs. But man are they good! That flavor from the grill really amps up the overall deliciousness of this dish.
Serve with almost any type of side from veggies to whole grains or pasta. Make a southwestern pasta dish with pasta and extra dressing, or even make a sandwich out of them with a whole grain bun or bread!
These are also wonderful the next day for lunch. Easy to pack up and take with you!
YOU MIGHT ALSO ENJOY:

Clean Eating Barbecued Southwest Meatballs with Garlic & Lime Avocado Sauce Recipe
Author:
Ingredients
MEATBALL INGREDIENTS:
2 lbs. ground turkey
1/2 medium red bell pepper, finely chopped
1 tbsp. ground cumin
1 tbsp. chili powder
2 cloves garlic, minced
1 tbsp. onion powder
SAUCE INGREDIENTS:
2-3 limes, juiced
1 tbsp. honey
1 small avocado
1 sprig cilantro, stems removed
1/4 tsp. garlic powder
Salt to taste
Instructions
In a large mixing bowl, combine all the meatball ingredients, kneading with your hands.
The mold the meatballs to about the size of a golfball. Place the meatballs on a hot grill and cook until they reach at least 165 F. on a meat thermometer.
While the meatballs cook, combine all the sauce ingredients in a blender and blend until smooth. When the meatballs are done, serve them with sauce drizzled over the top or in a side dish for dipping.