GIVEAWAY RULES: You must be 18 to enter. Contest void where prohibited. Countries allowed to enter will be noted on each contest page. Your information will only be shared with the company sponsoring the giveaway so that they may send you your prize. There is no purchase necessary to enter or to win.
Winners are automatically chosen by either Random.org or Rafflecopter.com. Winners are picked at random.
Anyone entering more than is allowed per contest will be disqualified from said contest.
Winner's names will be announced on the contest page once a winner is chosen.
THE PRIZES: Companies provide The Gracious Pantry® with products for these giveaways. They are provided free of charge to The Gracious Pantry®. The Gracious Pantry® receives a free sample of said products to test and try out before posting the giveaway. Said products are in no way payment for a positive review and are solely for the purpose of the giveaway.
Prizes may be changed as needed should the need arise. Winner will be notified of any prize changes when notified that they won. The Gracious Pantry reserves the right to change prizes at any time for any reason, even without notification. Prize changes will be updated on contest page.
WHAT YOU AGREE TO: The Gracious Pantry is not responsible for any malfunctions, damages or loses related to a giveaway. Lost prizes, technical malfunctions, lost or late entries or any other type of loss or damage is not the responsibility of The Gracious Pantry®.
By entering a contest on The Gracious Pantry®, you agree to release The Gracious Pantry®, Tiffany McCauley and all associated employees or contractors from any damages, loss or liability resulting from the contest.
You accept all responsibility for inaccurate information including typos or mis-information. You waive your right to any claim, injury, loss or damage of any kind, including personal injury, damage, death, property loss and rights of publicity or privacy.
Basically, you agree that any damage of any kind resulting from, or in connection with, any contest hosted on The Gracious Pantry® is not the responsibility of The Gracious Pantry®, Tiffany McCauley (Owner) or any of it's employees.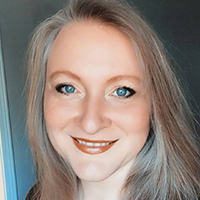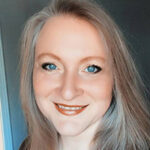 I'm Tiffany, a writer for MSN and the AP Newswire, a cookbook author, digital publisher, food lover, and mom. I create healthy, clean eating recipes for everyday living.