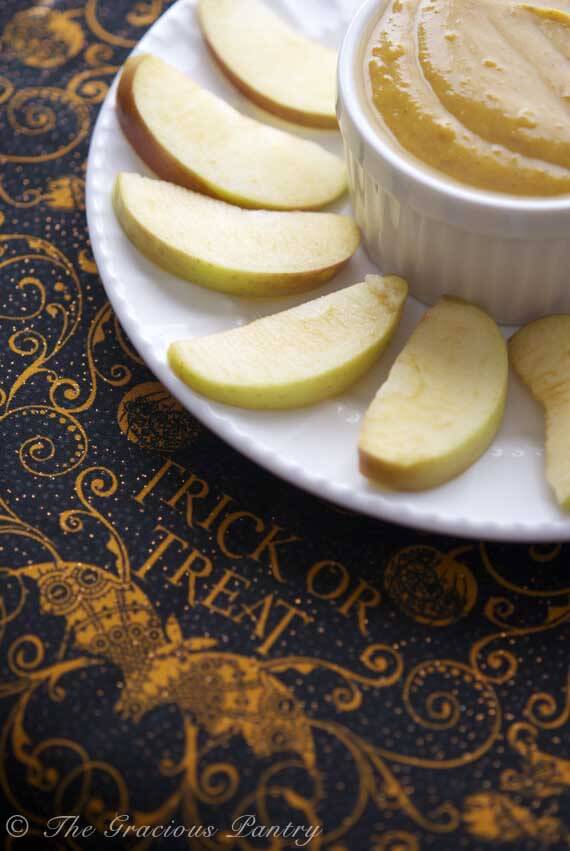 Serving this at your Halloween party will surely keep your goblins happy!
Treat your guests to this healthy snack and you may even be able to trick them by not telling them how healthy it actually is! Filled with real pumpkin and Greek yogurt, the nutrition in this will far outdo any commercial dip you can buy.
Serve this with apples, bananas, or even slices of pineapple! It's a great way to be sure your night will end with satisfied, happy little goblins. And lets face it, on Halloween night, that's important!
YOU MIGHT ALSO ENJOY:

Clean Eating Pumpkin Fruit Dip
(Makes 2 1/4 cups)
Ingredients:
1 cup pumpkin puree (not pumpkin pie filling)
1 cup plain, non-fat, Greek yogurt
1/2 cup honey
1 teaspoon pumpkin spice, no sugar added if purchased
Directions:
Combine all ingredients in a large mixing bowl and whisk or blend until smooth.