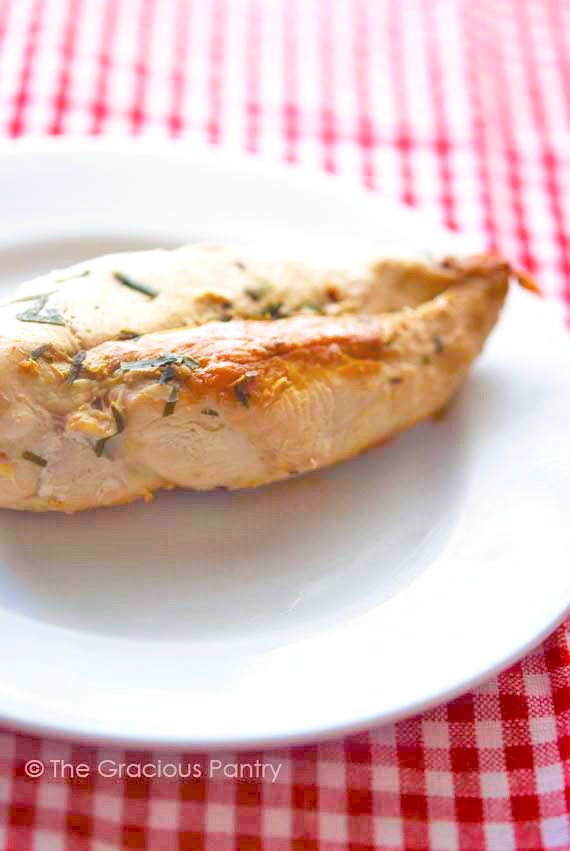 It's tough to be bored with chicken when chicken tastes this good!
The truth is, I do get bored with chicken. I think many people do. I'm just really picky when it comes to meat. There are only so many I like, so I have to keep coming up with new ways to prepare the few that I do enjoy. Chicken is one of them if I can manage to keep it interesting.
But interesting doesn't necessarily mean complicated. And in fact, this chicken is very, very simple to make. If you are just starting to learn how to cook healthier meals, this is a great one to start with.
YOU MIGHT ALSO ENJOY:

Clean Eating Skillet Style Tarragon Chicken
Ingredients:
2 raw, boneless, skinless chicken breasts (about 7 ounces each)
2 tsp. coconut oil
1 tbsp. dry tarragon (divide between the two breasts)
Directions:
Melt the oil in the pan and add the chicken. Keep the heat on low to medium. When it's mostly cooked, sprinkle on the tarragon and finish cooking. The chicken should reach an internal temperature of at least 165 F. on a meat thermometer when done.
Number of servings (yield): 4