Clean Eating Caraway Seed Pork Chops Recipe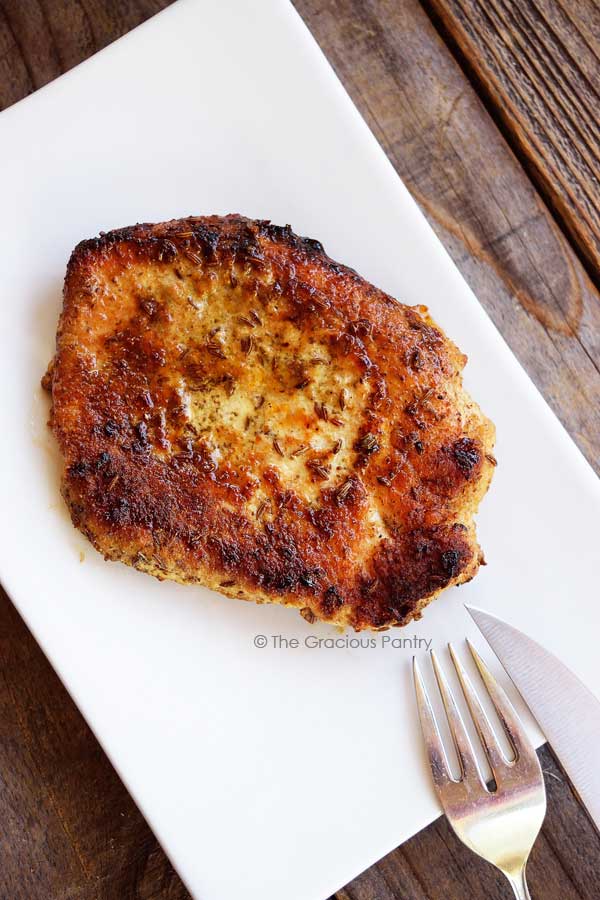 I'm always looking for a new way to make pork chops. They are super easy for me to have on hand, so I try to get as creative as I can with them because it's something we are eating often these days. It's one of the few meats that mom tolerates well, so in the interest of keeping her protein intake up, I'd say we have pork chops about 3 to 4 times per week.
Caraway seeds are also a favorite in our house. I grew up eating them in my grandmother's German Cabbage Soup. I love getting to the bottom of the bowl and scooping up a big spoonful of the semi-softened seeds to crunch on. Maybe I'm alone in that, but I absolutely love it!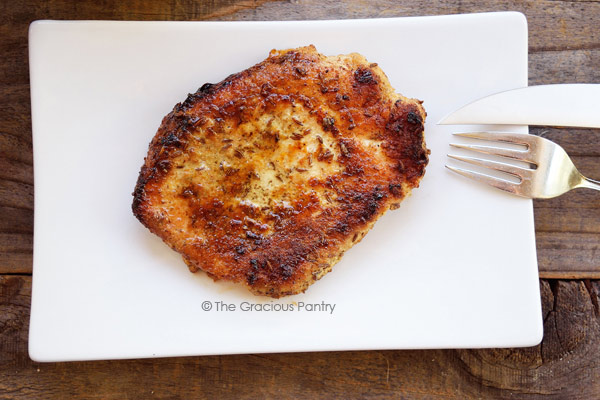 So I was flipping through my Flavor Bible to see if there were any new combinations that would keep dinner interesting. I saw caraway seeds listed and the rest was history! This had a really unique, delicious flavor. It would be perfect served with a baked sweet potato and some steamed veggies.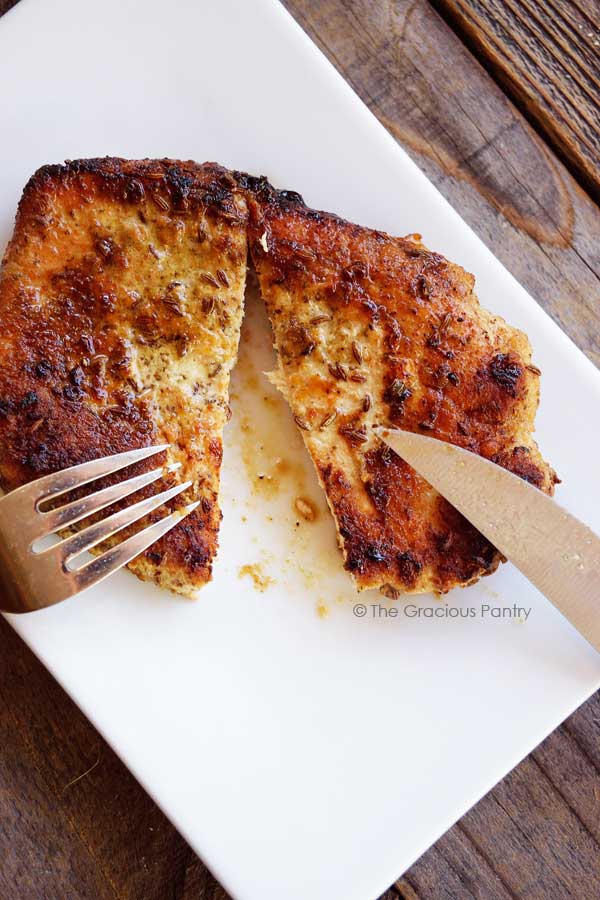 YOU MIGHT ALSO ENJOY:

Clean Eating Caraway Seed Pork Chops Recipe
Author:
Ingredients
1 tbsp. caraway seed
1 tbsp. garlic powder
1/2 tbsp. celery seed
3 pork chops
1-2 tbsp. oil, or as needed
Instructions
In a bowl large enough to hold a single pork chop, mix your herbs together until well blended.
Working with one pork chop at a time, press the chops into the herbs to coat each side of the chop evenly with the herbs.
Warm the oil in a large skillet and cook the pork chops until completely cooked through.