20 Clean Eating Holiday Drink Recipes
This post may contain affiliate links. Read my
Privacy Policy.
As an Amazon Associate I earn from qualifying purchases.
These 20 clean eating holiday drink recipes will get you through the holidays without totally trashing your eating plan!
It's the holidays and many of you don't even want to think about a healthy eating plan. I've been there.
But the truth is, none of us wants to feel awful after the holidays about the way we look or feel, so coming up with healthier solutions for holiday treats can sometimes really be a lifesaver.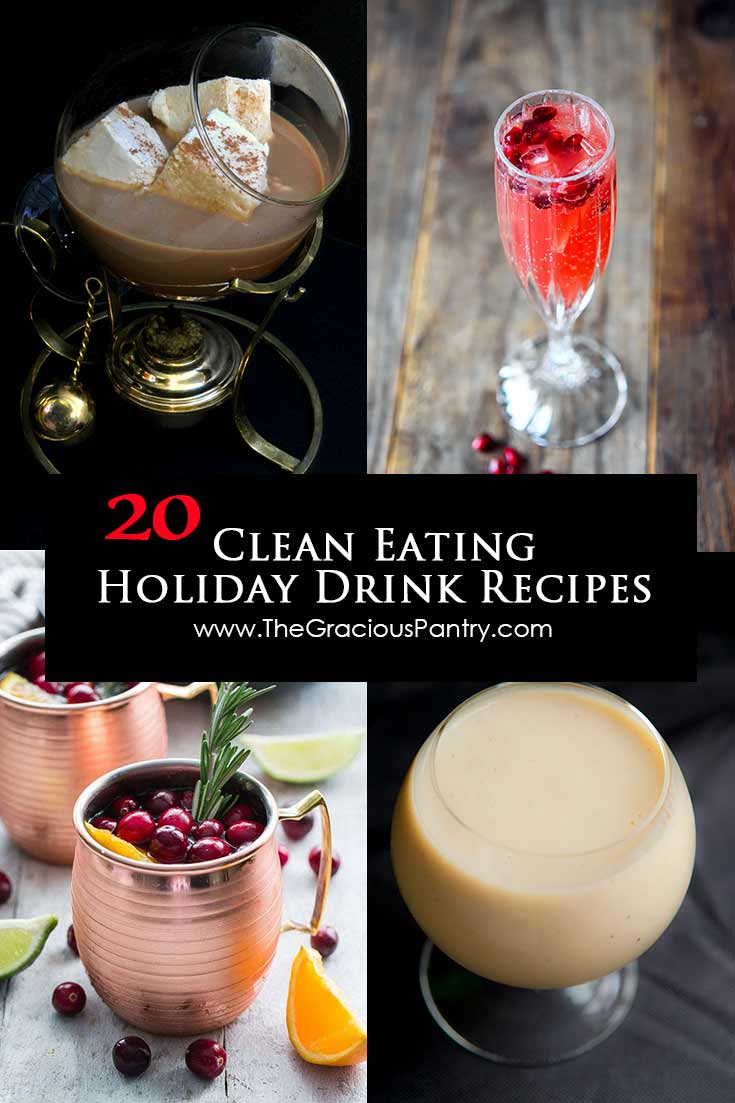 So today, I'm giving you guys 20 ideas for holiday drinks! Some have alcohol, some don't. Either way, they have clean ingredients (minus the alcohol, of course), so you can enjoy without completely annihilating your eating plan!
Remember to subscribe to my free, Gracious Pantry Newsletter to receive all my latest recipes in your inbox! Click here to sign up!
YOU MIGHT ALSO ENJOY THESE CLEAN EATING RECIPES:
Enjoy!

20 CLEAN EATING HOLIDAY DRINK RECIPES:
Holiday Classics
Mocktails
Cocktails
P.S. – Please drink responsibly!