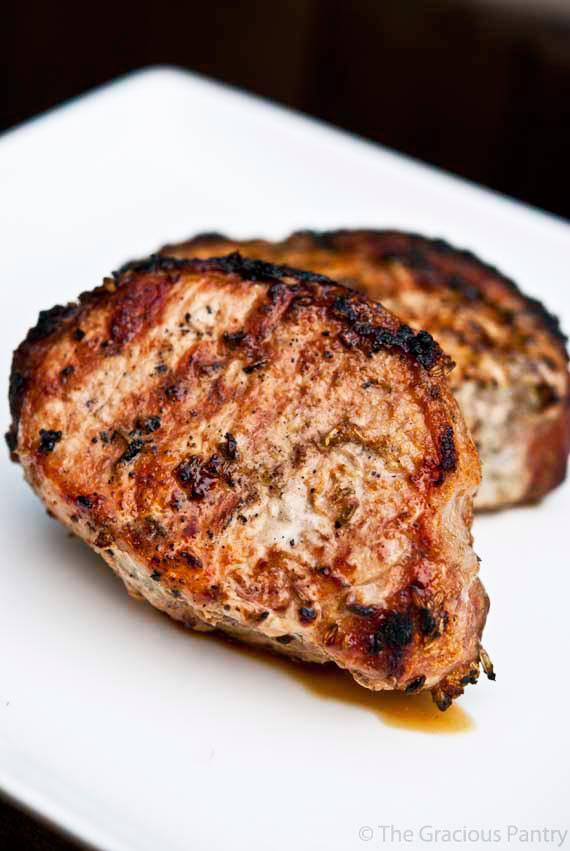 I go through mood swings when it comes to pork. Sometimes I love it, sometimes I can't stand the sight of it.
But when I do decide to make it, this is a no-fail way to make it taste delicious. There's just something about the combination of pork and fennel that goes together every time.
While I've never been a fan of the flavor of licorice, something about the pork really reacts nicely with the fennel. It's mild, warm, and has a little "zing" at the end of each bite. Add a little cooked kale as a side dish, and you've got yourself a wonderful dinner.
YOU MIGHT ALSO ENJOY:

Clean Eating Fennel Pork
(Makes 4 servings)
Ingredients:
4 pork loin chops
1/2 tablespoon extra virgin olive oil
1 tablespoon. fennel seed
1 tablespoon. garlic powder
2 teaspoons black pepper
Directions:
Place all ingredients into a food-safe plastic bag and shake until the pork is well coated in the oil and spices.
Place on the BBQ and cook until the pork reaches an internal temperature of at least 165 degrees F. (I prefer 170 degrees F.)