Clean Eating Low Carb Almond Snack Logs Recipe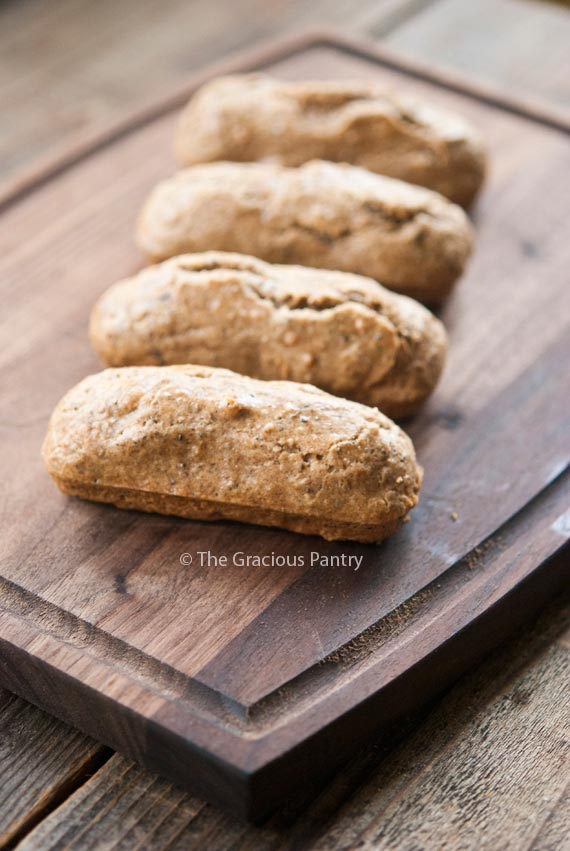 Many of you know that I tried to eat low carb or a while and I have many low carb recipes here as a result.
While the diet my doctor put me on was much too strict for me to stick with long term, I did feel a whole lot better eating fewer carbs and after I went off his "diet", I missed the energy and the clarity in my own head. My blood sugar was also more well controlled when I was eating low carb which was the entire point of me doing it to begin with.
So these days, while I'm not strictly very low carb, I do try to cut down on them whenever and wherever possible. I just feel better overall when I do.
But I sill needed something I could just grab, toss in my purse and go with for those busy days of errands, karate lessons and supply hunting. I mean, there are only so many baggies of chicken or hard boiled eggs you can eat in a day. So I set out to make an easy kind of snack that would keep the Hangry Monster at bay when I'm out and about. And these were the result!
These Clean Eating Low Carb Almond Snack Logs are the perfect answer for those who are on the go!
P.S. – I've decided not to post any more low carb recipes on this site. All my low carb recipes will now be at www.ThatsLowCarb.com. Thanks!
YOU MIGHT ALSO ENJOY:

Clean Eating Low Carb Almond Snack Logs Recipe
Author:
(Info on the pan below)
Ingredients
1/4 c coconut oil, in liquid state
3 eggs
2 tsp. pure liquid stevia
1/4 cup unsalted almond butter
1 tsp vanilla extract
1 cup almond meal
2 tbsp. chia seeds
1/4 tsp. baking soda
1 1/2 tsp. cinnamon
1/4 tsp. allspice
Instructions
Mix all ingredients together in a medium to large mixing bowl.
Spoon the batter into an oiled bar pan or into an oiled baking dish.
Bake at 350 F. for 20 minutes or until the logs are baked through.
Allow to cool completely and transfer to a storage container. Keep in the fridge.
THE PAN: 
I know people will ask about the pan. It's something I picked up on clearance at Williams Sonoma. However, when I looked at their website, it said it had been discontinued. But another option would be a brownie pan such as this one. (affiliate link) However, a simple baking dish will work as well. You'll just have to cut the bars yourself after baking. Easy!

You can also try a silicon pan such as this one. (affiliate link)