Caramel Sauce With Coconut Milk Recipe (Dulche De Leche)
This caramel sauce with coconut milk is a dairy-free person's dream come true!
Sometimes, a girl needs something completely delicious, decadent and well…. just downright sinful. And if that something has the added benefit of being clean, well I just don't see a downside in any of it.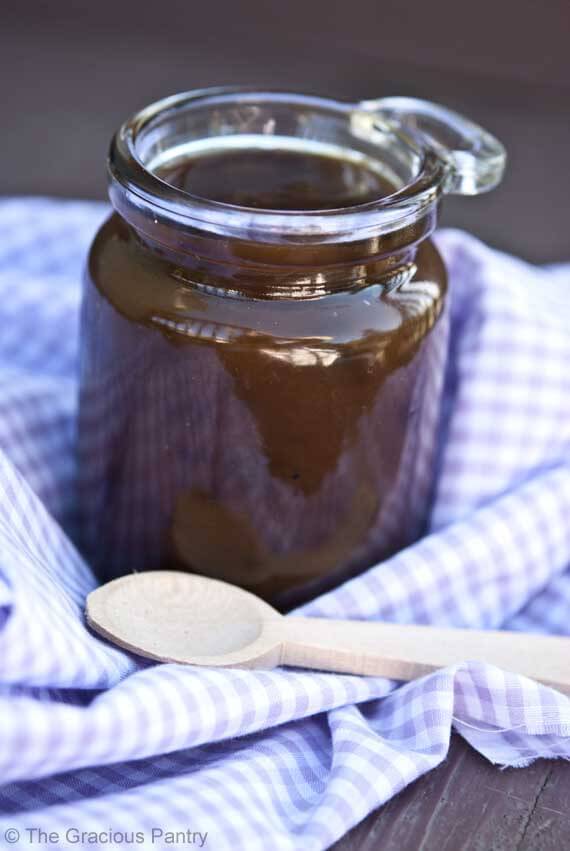 The truth is, I've been adapting a lot of recipe lately simply because I'm still wrapping my brain around all these new ingredients I'm using (and all the ones I can't use anymore!). I find that adapting other recipes helps me learn the ins and outs of how particular ingredients function.
Take coconut milk, for example. It's rich and creamy, and acts almost like regular milk when cooking. But it also contributes that creamy texture to most recipes you make with it and that is why I love it so.
Seeing as how I'm in Ireland at the moment, I've been looking at Irish food blogs. I came across this one called, Farmette. It's a delightful blog and has some incredible looking recipes. Take this one for example. I figured the recipe would be approximately the same with coconut. And while there were some very minor adjustments needed, this caramel sauce with coconut milk worked up beautifully with this dairy-free milk and unprocessed sweetener!
TRIP UPDATE:
So we finally made it to Blarney Castle. At first, it was one of those things that we thought we would do only if we had some extra time. But instead, we made the time for it, and I'm so glad we did. I think so far, this has been one of the best parts of our trip!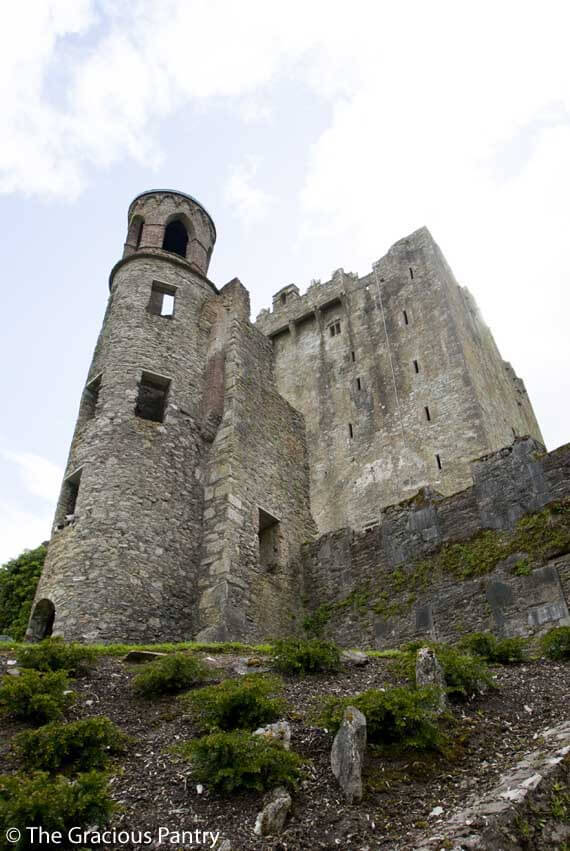 A view from the side of the castle. It's pretty breathtaking when you arrive at it's base. The walls were built to lean inwards, giving the castle a much more foreboding appearance. It was built that way to make the castle look larger and taller than it actually is. The blarney was apparently also installed in the architecture!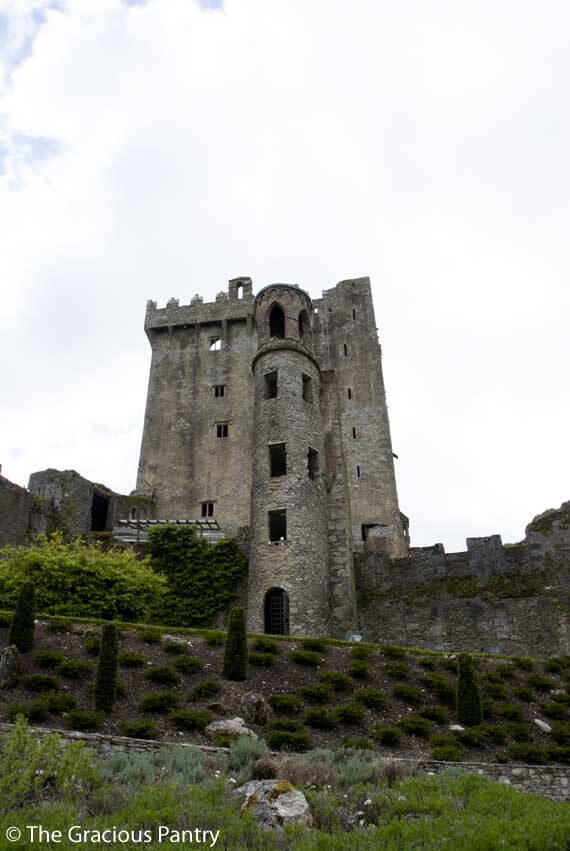 This is the side view of the castle. I just couldn't stop taking pictures! Construction on Blarney Castle began some time in the 1400's. Pretty impressive the way they built these large buildings with none of the equipment we have today.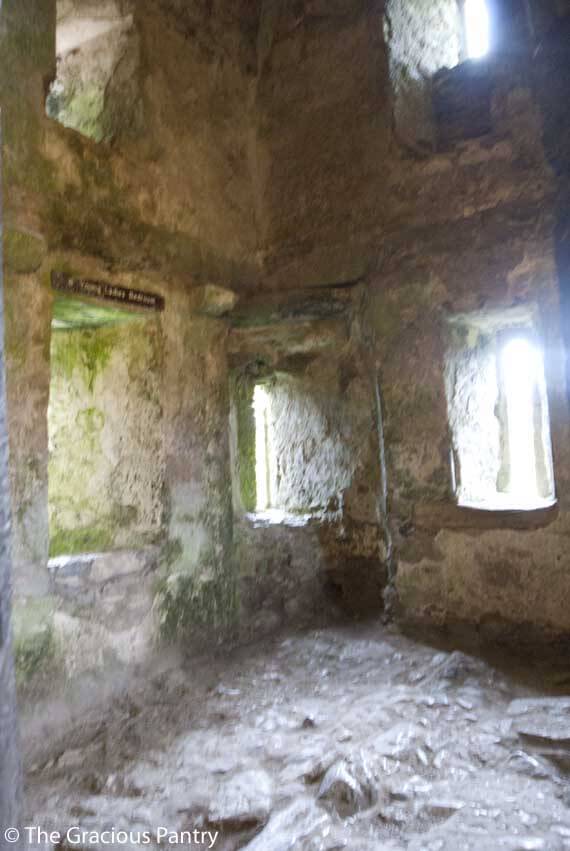 This was a room reserved for young girls or priests when staying at the castle. It was fairly small, but I suppose for those times, it was comfortable accommodations.
Here you are looking up at the second floor fireplace. There is an exact duplicate on the other side of the room. Those pieces sticking out of the wall were the supports for the floor, which has obviously not lasted through the years.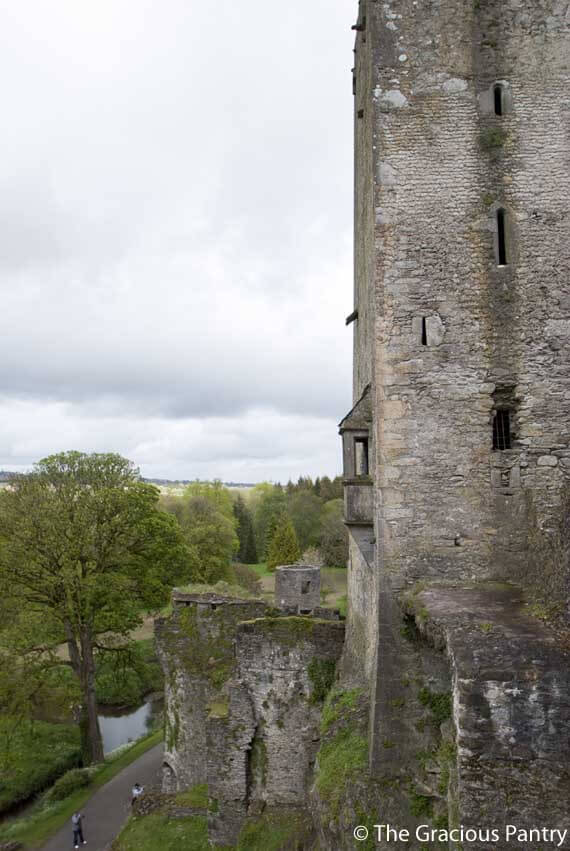 This is a view of the castle from the Battlements wall. This would have been part of your view if you were defending the castle agains invaders.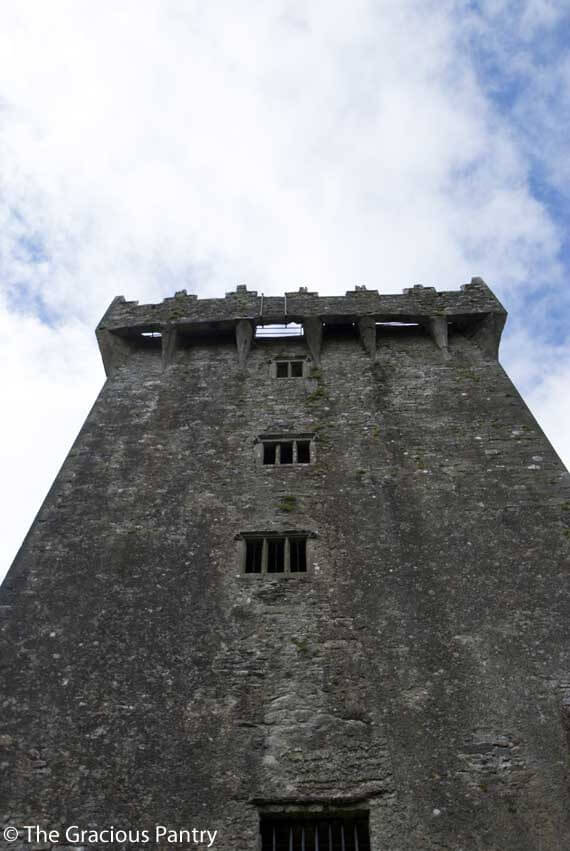 The hole at the top of the tower, in the middle is where the Blarney stone is. They lower you down, upside down and backwards so you can kiss the stone. Apparently, the iron grate you see there is a recent addition. Before that, you really took your life into your own hands (or at least the person holding onto you did!) just to kiss a stone that is reportedly good at making you eloquent. If you'd like to read more about the history of the stone, this is a good place to start.
Just for the record, I did NOT kiss the stone! I made it up to about the third floor level in that very narrow and extremely steep staircase with only a rope to hang onto, and my phobias kicked in. It was too high, and too confined. I turned around and very carefully went back down. Maybe next time….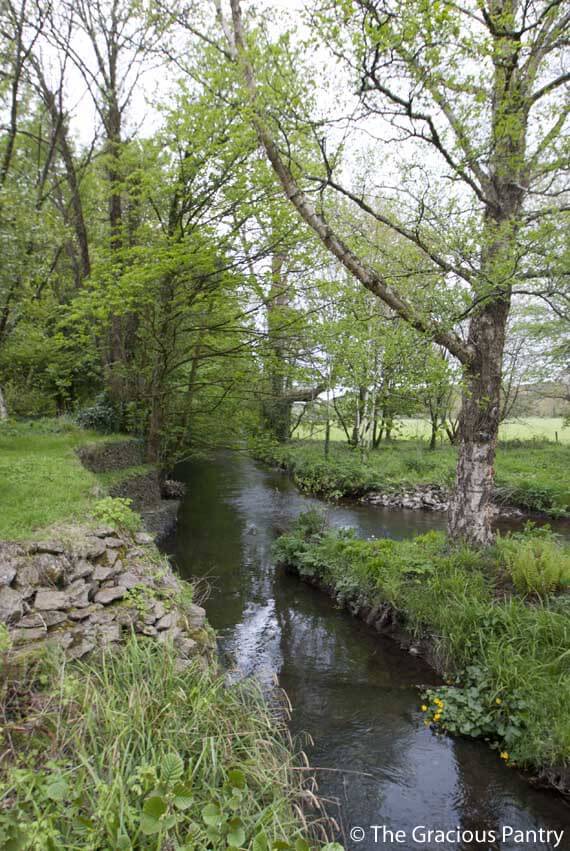 This is just one of the incredible views of the grounds surrounding the castle. The beauty here is unmatched.
And incase you've ever wondered where the term "full of blarney" came from, here's how it all began…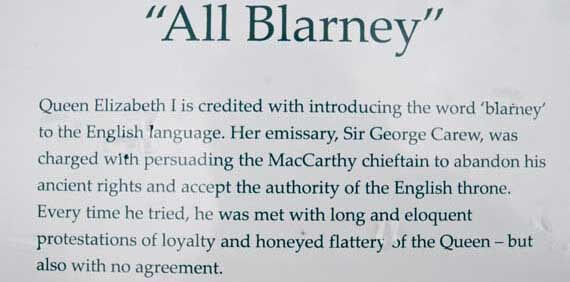 In frustration, Elizabeth said, "The earl's reports were all 'Blarney'. And thus, a new word was born.
And lastly, there is a postcard we bought that I just loved. It describes the difference between boloney and blarney. Here's what it said…
"Baloney is when you tell a 50-year old woman that she looks 18.
Blarney is when you ask a woman how old she is, because you want to know at what age women are most beautiful."
Maybe I should have kissed that stone after all…

CARAEMEL SAUCE WITH COCONUT MILK RECIPE: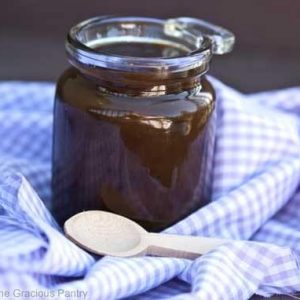 Ingredients
1

(15 oz.) can

light coconut milk

1

(15 oz.) can

full-fat coconut milk

3/4

cups

coconut sugar

1/2

tsp.

baking soda

1/2

tsp.

pure vanilla extract
Instructions
Put all ingredients in a medium pot. You don't want a small pot as you don't want the milk to cook over. Coconut milk foams just like regular milk, maybe even more so.

Stir to combine in the pot, and then turn on the stove to medium heat (not high heat!)

Keep an eye on this. The second the milk starts to boil, reduce the heat to your lowest setting. You want a VERY gentle simmer, if that.

Skim the foam off the top.

Cook for about 1 to 1 1/2 hours, stirring every 10 minutes or so and skimming the foam off the top as needed.

After about an hour or so, you will notice that the mixture has greatly reduced and gotten considerably darker and thicker. At this point, you can turn it off.

Allow to cool for a bit and then transfer to a glass jar.

Chill overnight in the fridge. (It will thicken as it cools)