Clean Eating Zucchini and Squash Recipes
This post may contain affiliate links. Read my
Privacy Policy.
As an Amazon Associate I earn from qualifying purchases.
These zucchini and squash recipes will be the perfect addition to your clean eating, healthy meal plan this summer! With 14 recipes for grilled yellow squash, stuffed zucchini, casseroles, and zucchini bread, we have something healthy and delicious for everyone to enjoy! 
Summer is here, which means that zucchini and yellow squash aren't far behind. To make planning healthy, clean eating meals for your family easier, I'm sharing my favorite ways to use summer squash!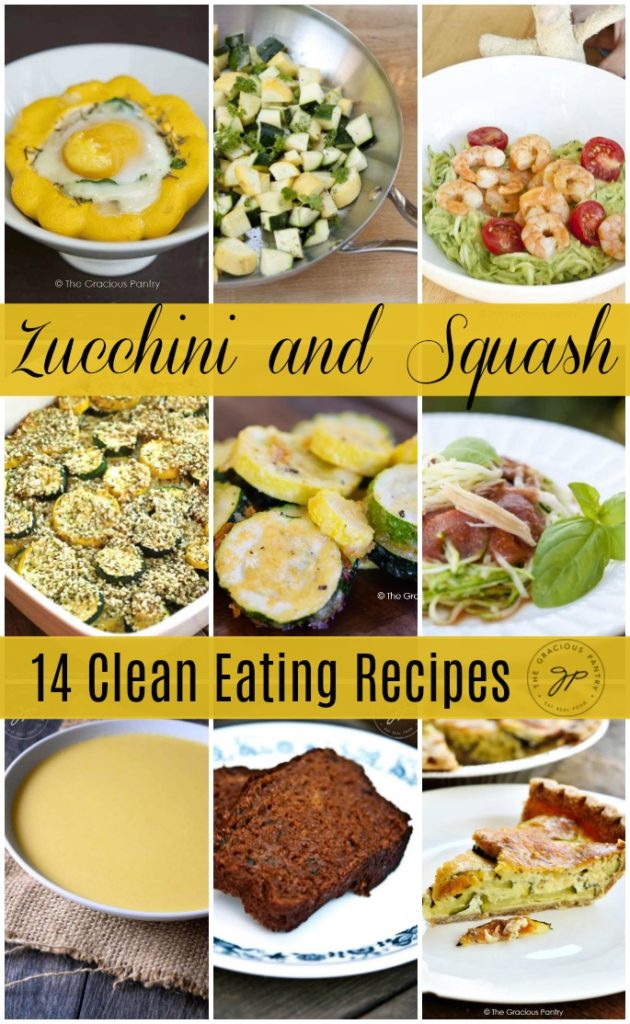 What's the difference between squash and zucchini?
Most of us are familiar with the yellow crookneck squash and green zucchini, but do you know that there are at least 10 summer squash varieties? Aside from the color and shape, zucchini is firmer and a bit sweeter than yellow squash.
Zucchini and Squash Recipes
Every single one of these recipes is made using unprocessed ingredients. As a result, you can be sure that you're feeding your family wholesome, nutritious, clean foods! You can find what you're looking for by searching through breakfast, lunch, side dish, and dinner categories.
How do I get the recipes?
When something catches your eye that you want to make, the process to get the recipe is as easy as zucchini pie! Just click on the image, or the link beneath it, and you'll be taken to the recipe page. From there, you can print, bookmark, or Pin the zucchini and squash recipes.
---
Breakfast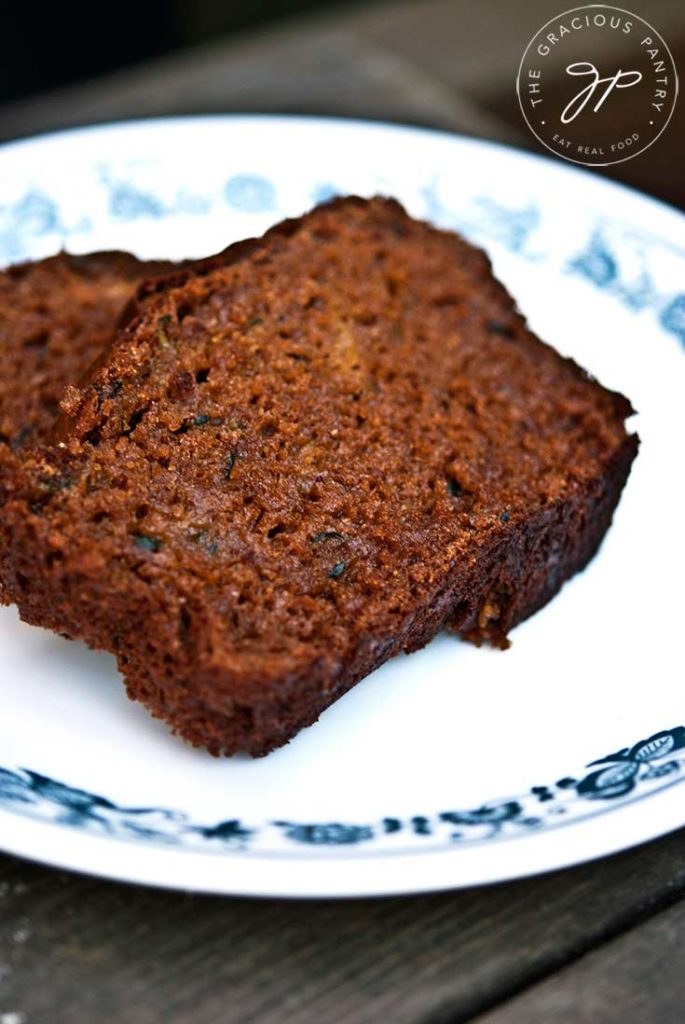 If you love zucchini bread, this delicious, healthier version is perfect for breakfast or snacking. It freezes well, too!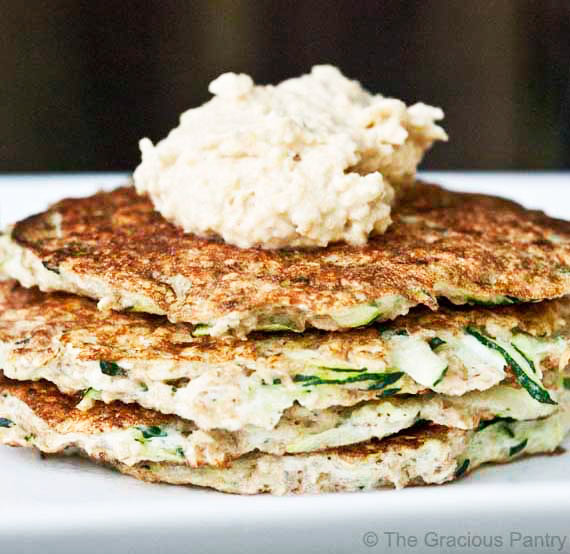 These are definitely not your traditional zucchini fritters. This clean eating breakfast recipe is lighter (both in calories and in fat), but the fritters really fill you up and keep you going.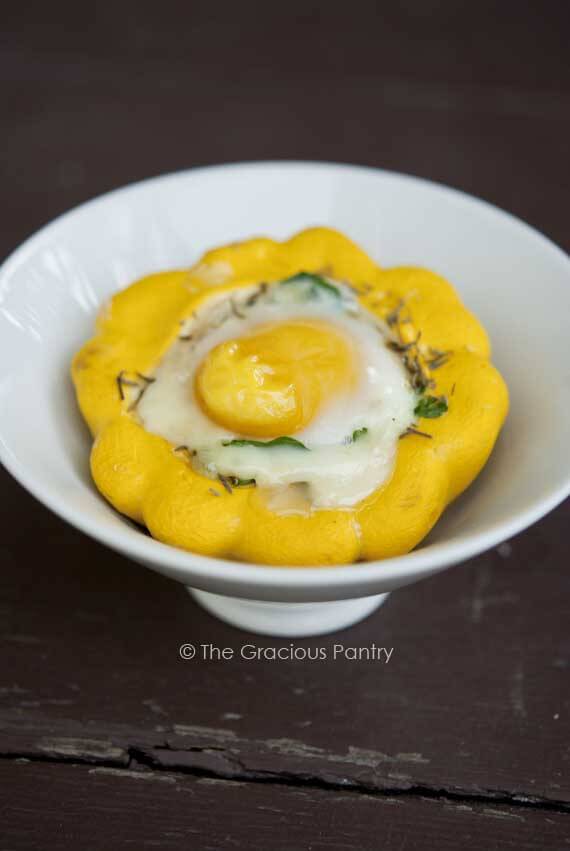 Baked Patty Pan Squash with Eggs
This delicious breakfast recipe is one of my favorite ways to make baked zucchini and squash! It's super simple to make and the flavor of the baked squash is delicious!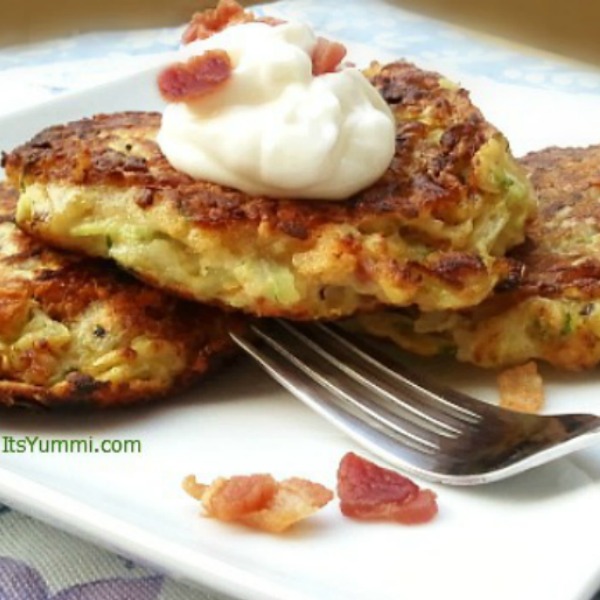 Bacon Zucchini Potato Pancakes, from It's Yummi
These potato pancakes are delicious drizzled with honey! To keep the recipe clean eating, be sure to use whole wheat flour and nitrate-free, uncured bacon.
Zucchini and Squash Recipes for Lunch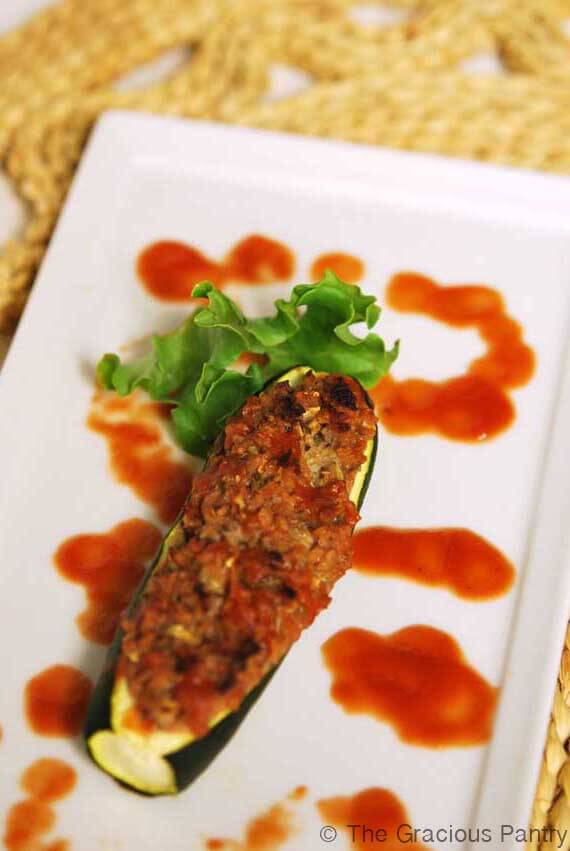 Clean Eating Stuffed Zucchini with TVP
This stuffed zucchini makes a delicious, high protein lunch. You can serve them warm or chilled.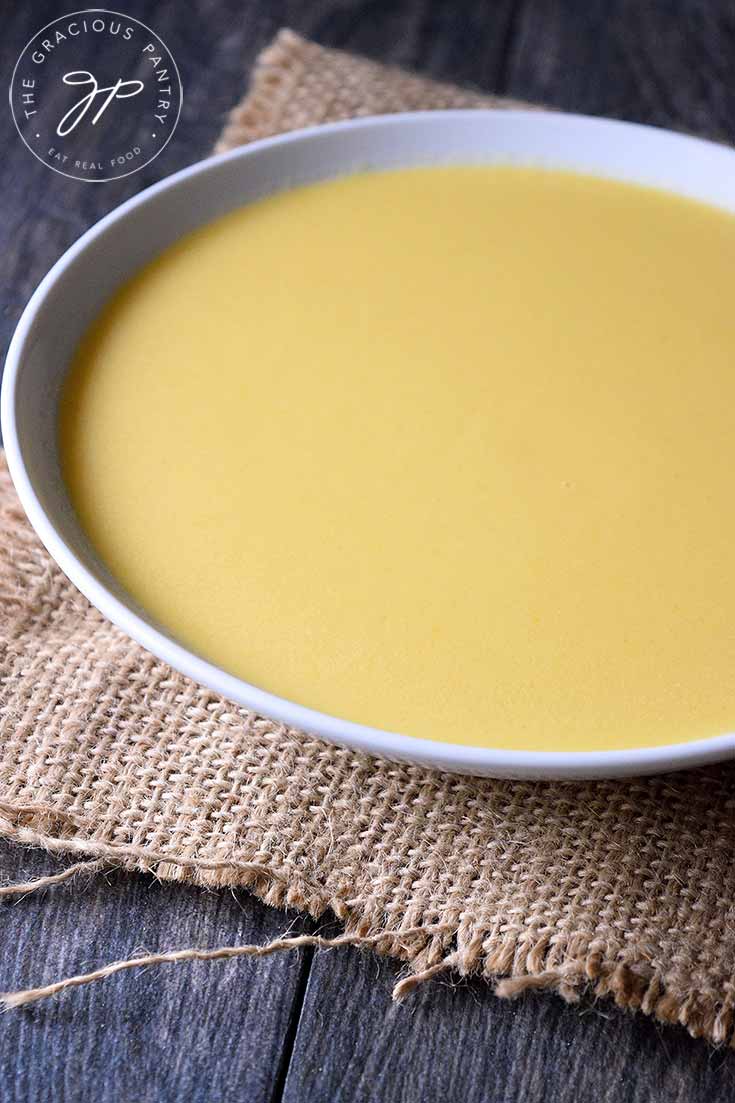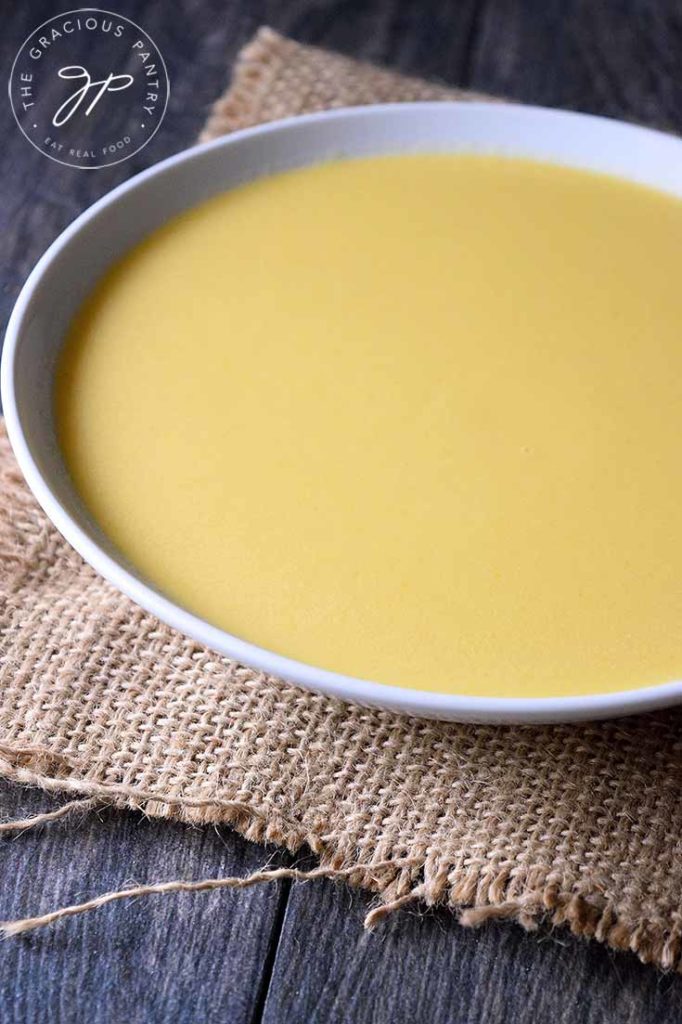 This delicious squash soup is smooth and creamy. The clean eating recipe is my grandmother's!
Zucchini and Squash Side Dish Recipes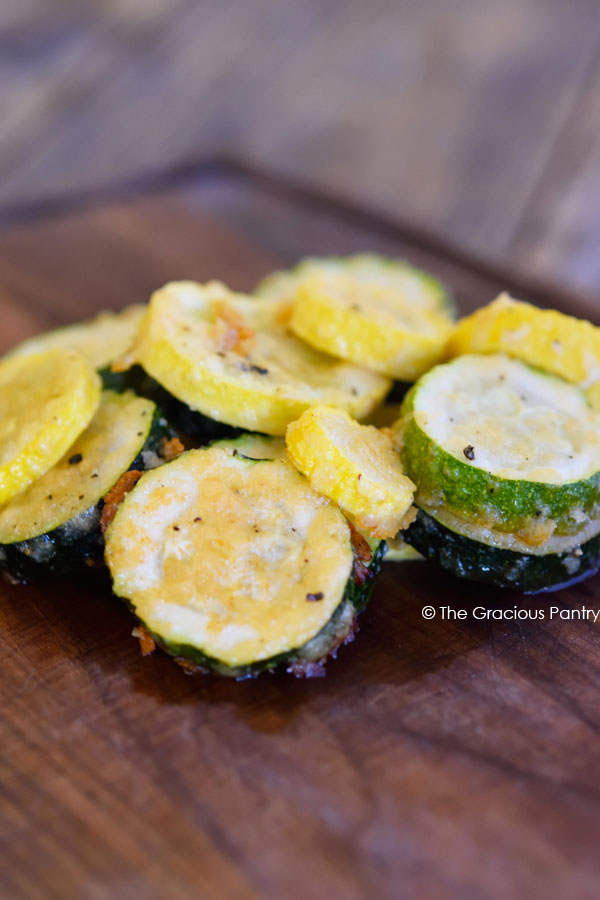 This easy summer squash recipe, for roasted zucchini and squash, has been the most popular recipe on this site for 8 years running!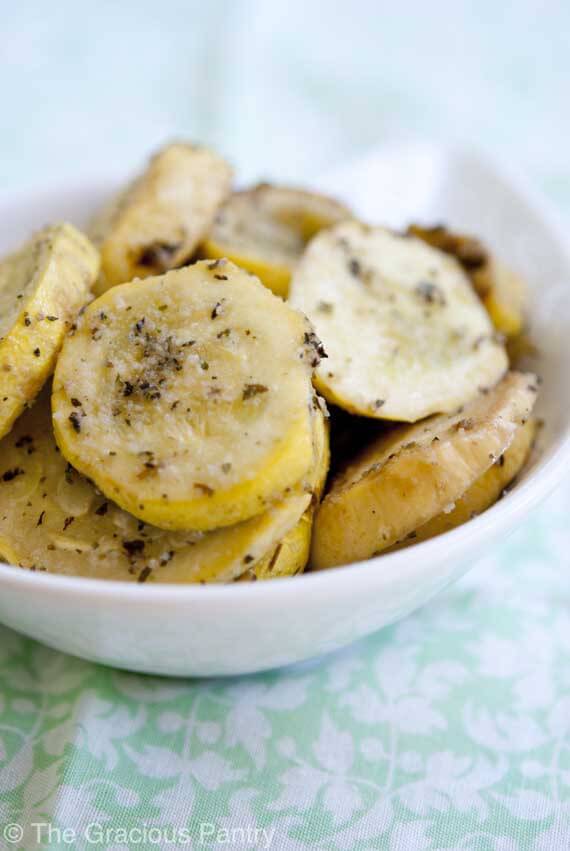 Clean Eating Italian Herb Grilled Yellow Squash
If you've never tried bbq zucchini or squash, you need to fire up your grill and make this delicious summer side dish!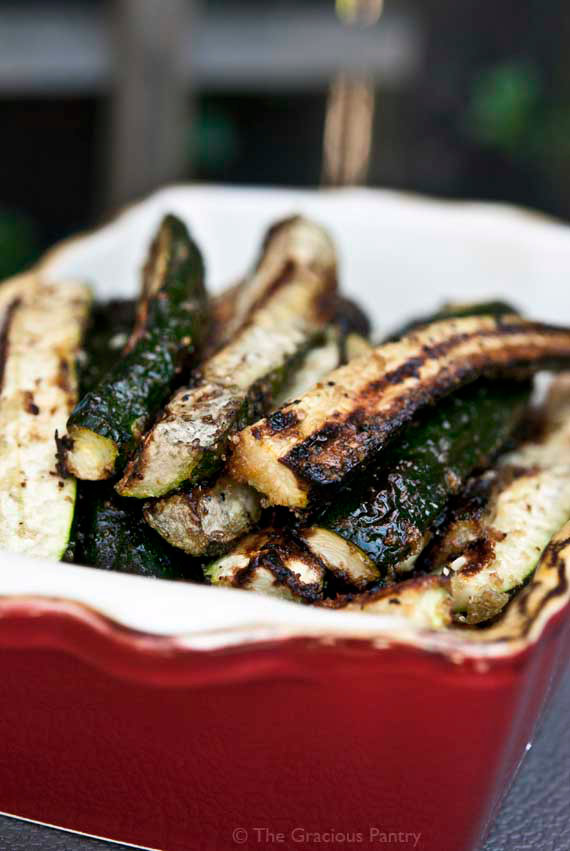 This grilled zucchini recipe is the perfect way to use up all that zucchini from your summer garden and still want to eat more!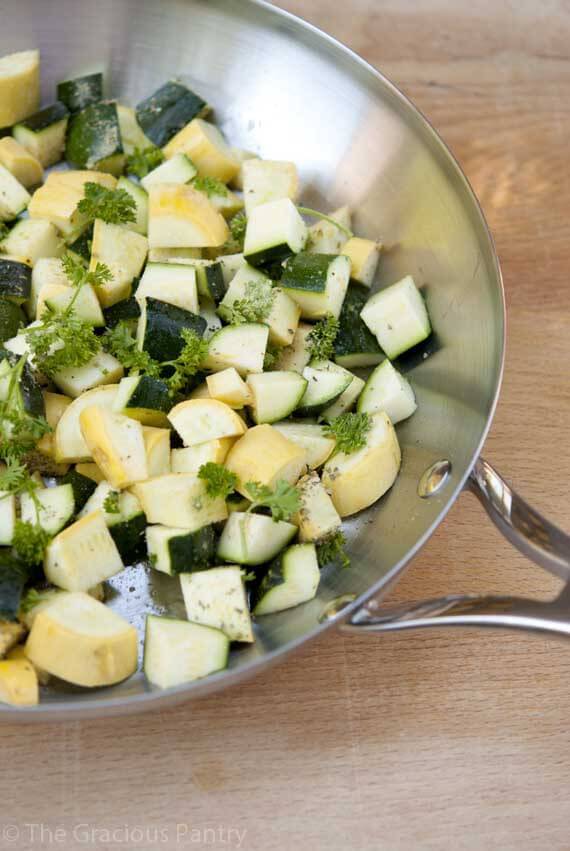 Skillet Zucchini and Yellow Squash
This is one of my favorite zucchini and yellow squash recipes! Although it's incredibly simple, the sauteed vegetables have amazing flavor!
Dinner Ideas Using Yellow Squash and Zucchini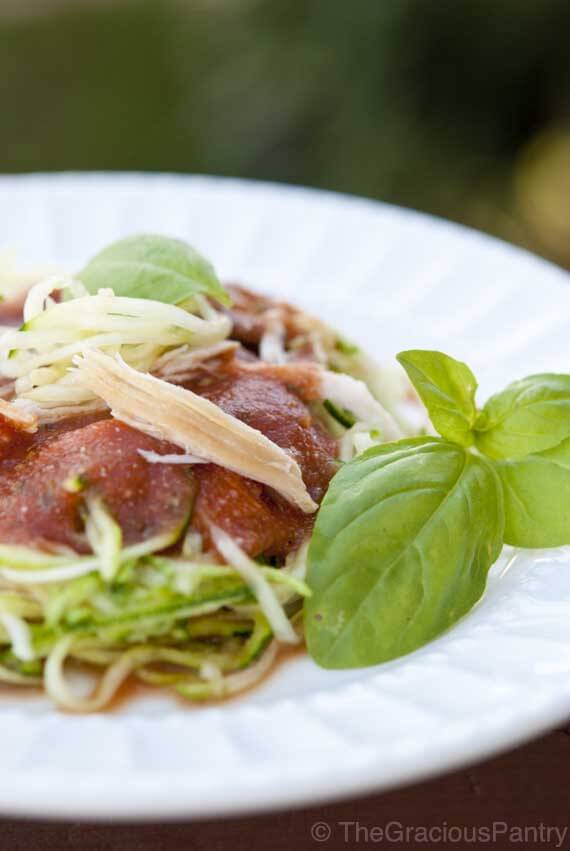 Leftover Turkey with Zucchini Noodles
If you only eat roast turkey on Thanksgiving, you're missing out on this delicious and easy way to use leftover turkey!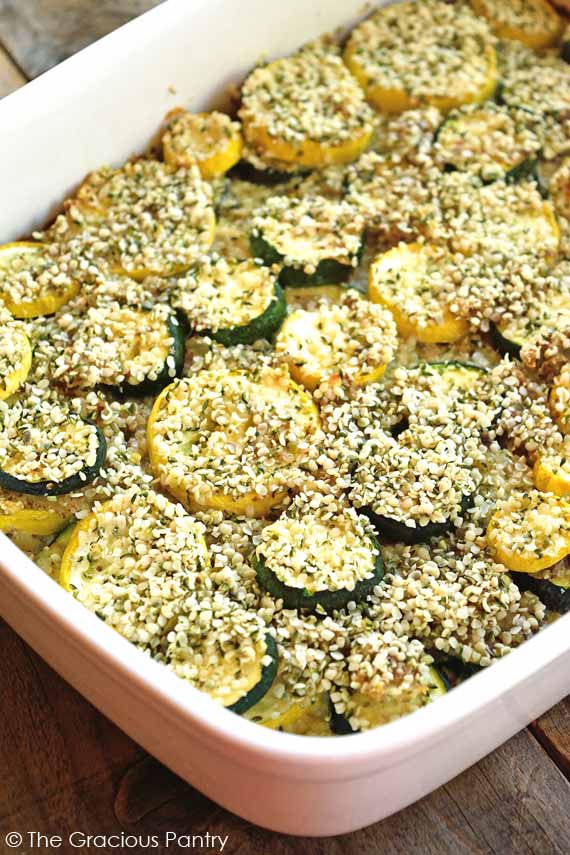 Clean Eating Squash and Zucchini Casserole
Not only is this squash and zucchini casserole healthy, but it's also the perfect meatless meal.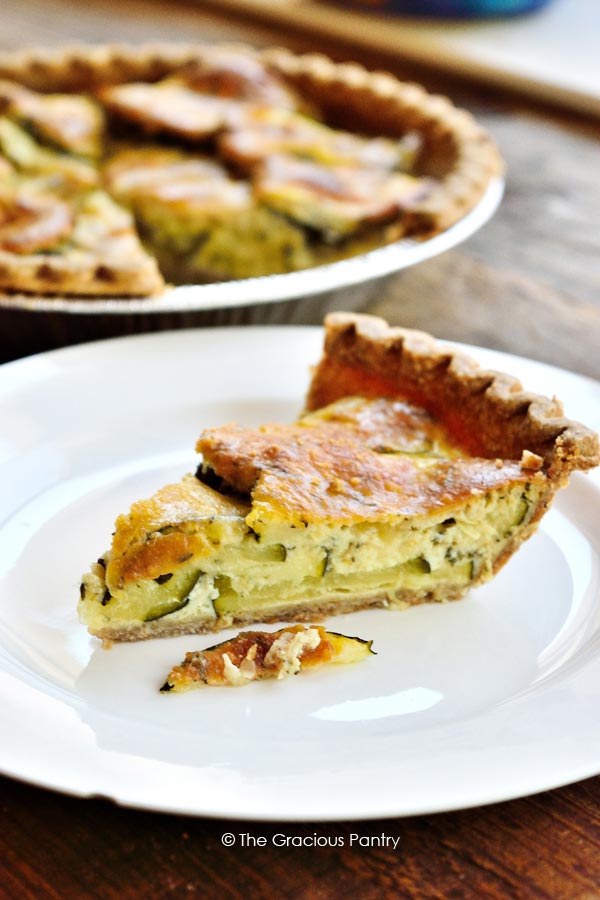 This clean eating pie recipe just might make you fall head over heels for summer squash. It's the perfect pie, from the clean eating crust to the tender zucchini.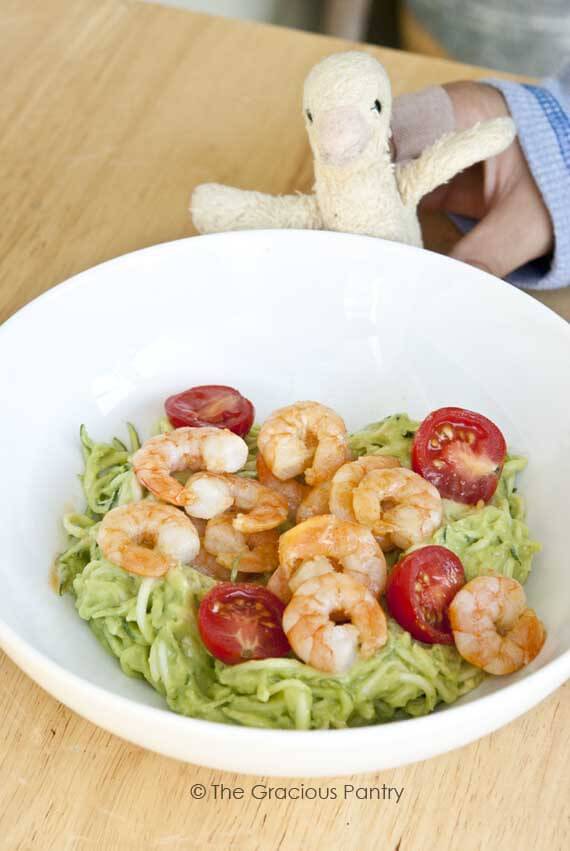 Shrimp Zucchini Noodle Pasta with Avocado Alfredo Sauce
This clean eating shrimp zucchini pasta with avocado pesto alfredo is a delicious and low carb dinner!