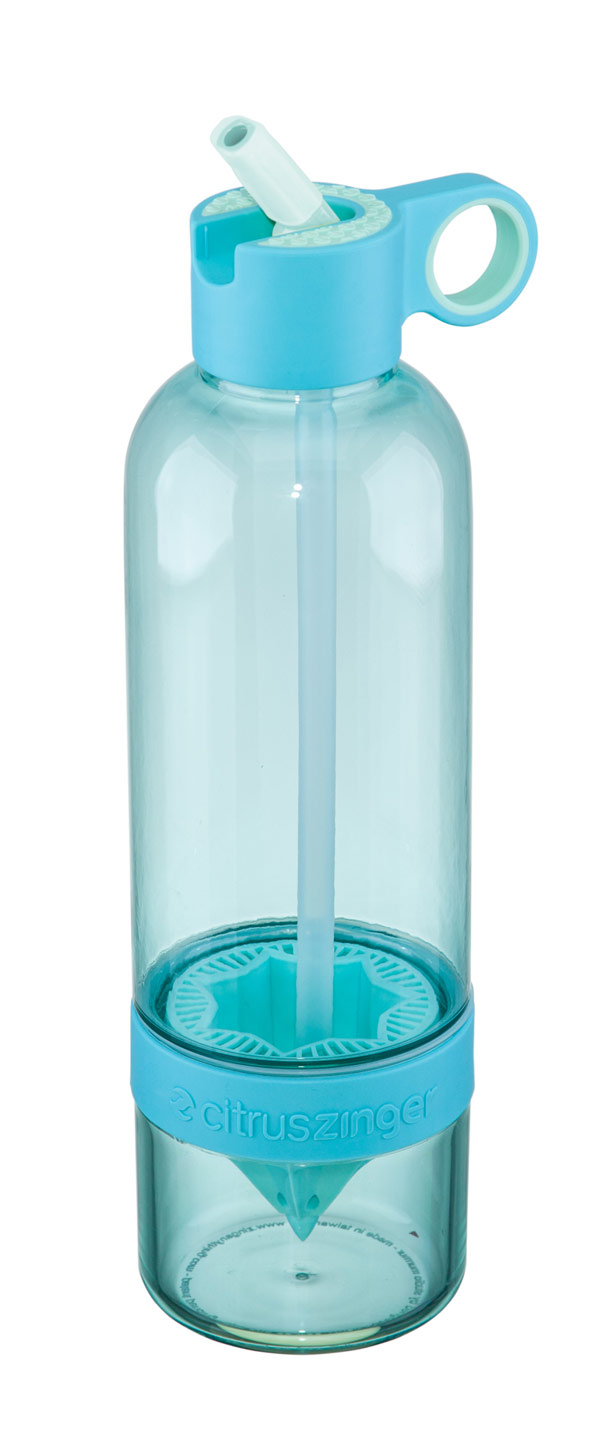 Before reaching for that sugar-filled sports drink to offer hydration, consider nature's original energy drink: lemon water!
In addition to enhancing flavor, adding lemon gives water a punch of potassium and vitamin C, which serves as a natural energizer, aids in weight loss and pain relief, and boosts immunity.
Zing Anything, the leading provider of active water infusion bottles, offers a convenient and healthy way to boost your intake of lemon water with the Citrus Zinger Sport. A built-in citrus press allows weekend warriors and athletes to squeeze the juice from lemons, limes, tangerines or clementines directly into the bottle, extracting more nutrients and flavor than other passive infusing methods.
The eco-friendly, reusable 28oz BPA/EA-free bottle features a hands-free, flip-up straw and a finger hole for easy carrying. Whether it's being taken to a yoga class or clipped into a 10-speed mountain bike, the Citrus Zinger Sport offers added taste, convenience and versatility for workouts. Designed in the USA and dishwasher safe, the Citrus Zinger Sport comes in a variety of colors and is sold online and at retailers nationwide for an SRP of $17.99.
Enter to win a bottle for your very own today! But if you don't want to take a chance, pick up a bottle off amazon here!
RULES:
Open to US residents only
Must be 18 to enter
See all rules regulating this giveaway here