Are you ready to eat clean, but your kids are fighting you tooth and nail?
I get a ton of emails and facebook messages from parents asking me about kids and eating clean. Nine times out of ten, these questions come from people who are new to clean eating and are very excited about getting started. Generally, the scenario goes something like this:
I'm excited to start eating clean, but my kids are being so stubborn about it. All they want to eat is boxed mac and cheese and hot dogs. Help! What can I do?
While I'm certainly no psychologist or medical expert of any kind, I think that we as parents sometimes forget to apply some good, ol' fashioned common sense. I'm guilty of it myself. We get so wrapped up in getting through the day that we forget that sometimes, the best solution is the simplest one. So from one parent to another, here's my advice for whatever it's worth.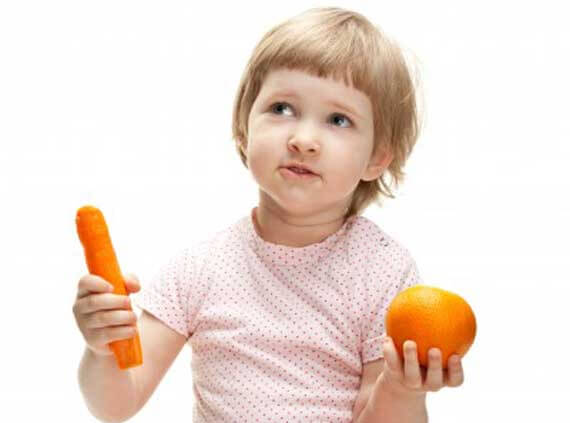 You're Ready To Eat Clean, But The Kids….. Not So Much… Here's what to do:
The beginning.
Yes, it can be very exciting to feel like you've found your answer to good health. It's natural to want to give your family that same wonderful information, and it's great that you are so eager to get started. Sometimes, that enthusiasm can help get your kids excited as well if you are careful about it. If you lead by example rather than trying to shove a new way of eating down their throats (pardon the pun).
But please understand that kids are very dependent on habit and food plays a big role in the structure of their day to day lives. It's not just a change in diet to them. It changes their whole life when you change their food. It's not a small thing to ask of them.
So how do you find that middle ground and help your kids learn to eat healthier meals?
First of all, lets look at what they eat.
If the only thing they really love in life is a bowl of ice cream with sprinkles, but they are willing to eat a healthy dinner to get it, then you've got most of the battle won right there. If there's only one or two things they are unwilling to give up, you're doing great. Don't feel the need to annihilate every single treat from their eating plan (unless there is a medical reason, in which case, you should find other treats. We all need them from time to time.). It WILL backfire on you.
Many of the parents I hear from feel that it has to be an "all or nothing" thing. And the truth is, if you take that approach with your kids, you may be causing problems where there are none at the moment. Kids are kids. They WILL get garbage at school or at a friends house or at their grandparents house, or even from you on a night when you are at your wits' end and can barely push the buttons on the microwave (admit it, you've had nights like that. I know I have.). That's life. Being unrealistic about this will only stress you out, and in turn, make your kids even more unwilling to budge.
We all want our kids to eat healthy. But for them, food is more than what they put in their mouths. It has a very social aspect to it that involves a whole lot more than just chewing and swallowing.
I always warn people who are excited about getting started with ANY new eating plan to go easy on the kids. They generally do not share your excitement and you don't want to create a complex with food where there doesn't have to be one. Just ease them into it, give them more veggies and such without making a big deal over changing eating habits.
However, if your kids are getting a steady diet of junk, junk, and more junk…. you've got your work cut out for you. Remember that it's much more a mental game than a physical one (although, addiction to junk does play a major role). Make the change fun for your kids, and you'll be far more likely to get them to eat their veggies.
Try sitting them down and talking to them. Ask them what they think healthy eating is. Talk to them about what you believe healthy eating should be. Approach it like a teacher would approach a nutrition class, without any preaching. Just the educating. Then find a middle ground you can all agree on.
They need to know why you are doing this, but they shouldn't feel pressured or feel like they have no choices. Get them involved in planning meals. Get them involved in preparing meals. If you can, help them plant some veggies, even if it's just in a few small containers on the patio. You'd be surprised how willingly they eat their veggies when they have grown them. Make it fun, make it pressure free, and above all, don't make a huge deal out of it! Most of the time, you can avoid a "situation" by not creating one in the first place. Be kind to your kids, ease them into things, and over time…. you'll have healthy eaters.
But above all, please do NOT create problems where there don't have to be any. Our kids have enough stress and pressure on them these days. Be kind, be loving and make it fun!
Just my two cents…
Article is an original work and is © Tiffany McCauley. It may not be reproduced for any reason without written permission by the author.
YOU MIGHT ALSO ENJOY THESE ARTICLES ON KIDS EATING CLEAN: