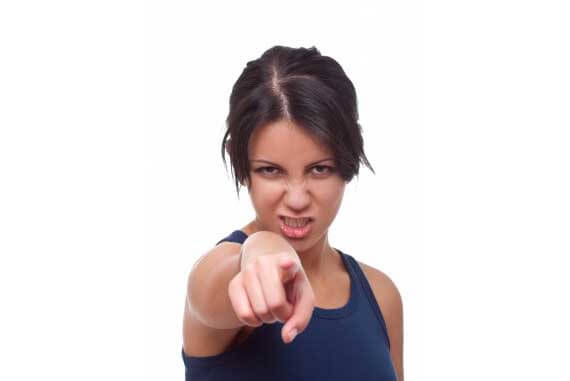 Please excuse what you are about to read. While it may offend some, I hope more than anything that it will ispire the majority. This is quite simply put… a rant.
There is a quote I read recently that has really stuck with me. It was exactly what I was thinking, but could not put into words myself. It goes like this:
"Unless you physically tripped and your face landed in a box of donuts, there is no "slip". You make a choice to eat something of poor quality. It is always a choice, so do not phrase it as if you had an accident."
I love this quote. Because it really speaks to everything I believe to be true about what people eat.
I've had some very heated emails over the past 3 years from people who felt that I was somehow telling them they were "eating the wrong way" (I would never do that, for the record). But the simple truth about health and eating well is that every single bite you put in your mouth has an impact on your body and your overall health. EVERY. SINGLE. BITE.
Now before you run and toss that chocolate bar you're eating in the trash, I'm not saying that you can't enjoy a treat on occasion. We all have our moments when we simply want to enjoy our food without evaluating what's in it. I've done it myself. And no, 1 or 2 "less-than-clean" meals are not going to hurt you over the long haul.  BUT, does that food impact your body? Does your body know it's just a temporary treat? Does it care? Does it process the food any differently just because it's a special occasion? I think we all know the answers to these questions.
The choices we make every day about the food we eat add up without us even realizing it in the short term. But over the long term…. boy do we notice!
Yes, I'm aware that there are people in this world who do not have access to fresh produce, much less a well rounded, healthy meal. So let's just get that out of the way. But I'm talking to the majority here who absolutely DO have a choice in what they eat. Those of you who eat those supposedly "healthy" microwave meals for lunch every day that have a mile long list of chemicals in the ingredient list. Those of you who would defend your bad food choices into the ground (sometimes, literally!). I ask you, why do you defend choices you know are less than healthy? Why make the excuses? Why go on the defensive?
Maybe I'm poking a hornets nest here, but I've recently had to deal with some people in my life who not only knock down my food choices, but will also defend theirs to their dying breath (which may happen sooner than they'd like if they don't change their way of eating.)
I will never understand people who put down a person for having a salad and some eggs or tuna for lunch while they sit there downing a bowl of the greasiest take-out they can find. Somehow, they justify it in their minds. And I know that my own food choices make them feel uncomfortable. Make them realize that they should be more accountable for what they eat. So instead of doing something about it, they go on the defensive and try to take me down with them.
People, if you are going to make a food choice that is less than healthy, just accept that it is less than healthy. Don't defend it, or try to reason your way into thinking that it's actually good for you. Because no amount of reasoning or defending your choices is going to help your body get any more nutrients out of it. The reasons you find, will not help your body digest that food (and I use this term loosely) any better or make it any healthier. It is what it is. Just accept it.
And please, pretty please, stop trying to make those who make healthier food choices feel bad about it.
There. For whatever it's worth, my rant is done.