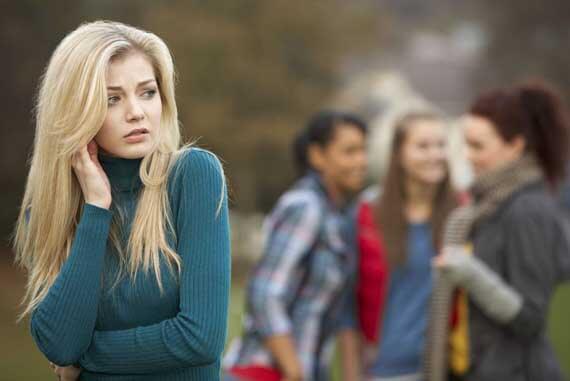 UPDATE: Due to certain comments that have now been deleted due to their offensive nature, I would like to clarify that this "rant" is in no way directed at one particular person. This is simply about one, isolated incident that set off an entire conversation which evolved into this rant, which is focused on the "bigger picture" of how so many women out there can be very judgmental. Nothing contained in this piece is directed at one particular person. It is a general commentary on our society as a whole.
Today's journal entry is a little different, but I think it's a worthwhile message. For the men who read this blog, please pardon the detour from my normal, gender neutral entries. This one is for the ladies, but any men who care to read this one through may gain a little insight into the mind of a woman, however complicated that may be.
A short while ago, I had a conversation on facebook with Erin at FitMamaTraining.com about women and body image. To say it was a loaded conversation is an understatement. In fact, it was hard to get everything out that I wanted to say in that tiny little chat box at the bottom of my screen. But it got me to thinking about my own body image. How I view myself and how others see me.
I was reminded of a photo I posted of a fitness model that really inspired and motivated me. Most of the responses I got to this photo were positive. But there were also one or two people who immediately ripped this model to shreds with all sorts of negative comments. This got me to thinking…
Why do we as women attack each other and put each other down for having the very attributes we are trying to attain ourselves?
Weight is such a HUGE issue in this country, and yet, it's such a personal thing. We have ads screaming at us on a daily basis about how fat we are or how skinny we should be. And typically following those kinds of ads are ads for McDonald's or Wendy's latest "heart attack in a box". Confusing. Frustrating. Not helpful.
We get pressure from family, friends and the public to lose weight (or in some cases, gain weight), and then when we do lose it and have a fit and healthy body to show for it, we get ripped to shreds by the very people who told us we needed to get healthy in the first place. It puts you in a position where you almost have to apologize for soiling the knife that stabbed you in the back. It's not a great place to be in and it can be very confusing and hard to understand.
At the end of our conversation, Erin and I whittled things down to the idea that we as women tend to rip each other to shreds almost instantly because of accountability. Nobody wants it. But when somebody does finally take responsibility, it makes those that didn't, feel bad about themselves. So they lash out.
When you think about it, that reaction really comes from a vulnerable place. A place of insecurity. A place of hurt. Because somewhere along the line, somebody told us we weren't good enough and we fell for it hook, line and sinker. Yet before us stands a woman who proved that wrong. A woman who beat the odds and is all the more radiant and beautiful for it. And somehow, we feel that it's not fair. It's not fair that this person beat the odds and the self doubt and we haven't…. yet.
The exact opposite happened when I posted the following message on facebook:
"If you are reading this, you are beautiful and it's all going to be okay."
The response I got to this was moving. It was such a basic message yet we as women are all yearning to hear it. We all need to be told that we are fabulous just the way we are. We all need somebody to tell us that it's all going to be okay. We all need positive reinforcement and love in our lives. We need strength. Stability. Reliability and integrity. Some women look for these things in a partner, some women give up looking for it and figure those things must not really exist, and then there are the few who finally realize that we each have those things within ourselves. That we truly only need ourselves to accomplish the most amazing and incredible goals in life.
My point is, all women are strong women, whether we believe it or not. We all have a potential inside of us that is untapped yet bursting to get out. Can you imagine how amazing our world would be if we stopped tearing each other down and started building each other up with support and positivity? If we all actually did what we were capable of?
Don't rip somebody apart because they have what you want. The truth is, they put in the work to get there and deserve your respect. Don't feel bad about yourself for not having put in the work that they did. Just realize that you CAN put in the same kind of work and you CAN get the same result. We all have the same 24 hours in our day and we all accomplish what we believe we can with them. But the truth is, we are capable of so much more. We are amazing creatures.
A woman with curves is a beautiful and dangerous thing.
When I think about my own weight loss struggle and all the emotional baggage that has gone along with that, I can only stand in awe of the women who have already done it simply because I know what an amazing and life altering struggle it is. I still have a long way to go. But I'm at a very interesting point in my weight loss journey. I'm in the middle, and the middle gives you a very different perspective on things.
I can look at somebody who is obese, waiting in line at the doctors office for their next prescription of diet, blood pressure or blood sugar meds and completely understand where they are at and sympathize because I've been there myself. But I can also look at somebody who is in perfect shape and health and stand in complete awe, showing total respect because I understand the time, effort and commitment involved in getting to that point. I may not be there yet, but I know what it will take to get there and I know that if I put in the time and effort, I can achieve great things too.
Being in the middle also gives me the understanding of how futile, juvenile and ridiculous it is to put somebody down for being overweight or picking them apart for being in perfect shape.
I mean, honestly ladies, does it really matter if somebody got a boob job? Is it worthwhile to gossip about somebody because they eat only clean, healthy foods and spend time at the gym every day? Does it really affect your life or self esteem so much that you have to put somebody down for doing it? Does gathering in the corner of your office to whisper about another woman really make you feel better or does it say something about you and your need to judge?
And when you look at a woman who is in great shape… do you honestly believe she is that way because she has great genes? Do you really believe she has no idea what it's like to struggle… to work hard… to fight for something she wants? Do you honestly believe she was born that way? Ha! I hope not, because if you do, you couldn't be more wrong.
The truth is, we all struggle in this life. Regardless of how easy somebody may seem to have it, they have their struggles too. Even if those struggles are not apparent at first. So do we really make ourselves feel better by putting another woman down, or do we simply surround ourselves with more negativity that perpetuates a very negative and nasty cycle in our own lives?
As women, we have to open our minds enough to understand how truly awesome and powerful we really are. Regardless of our standing in life, or how good or bad our health is, we have to realize that we get out of life exactly what we put into it.
If you want that perfect body (whatever perfect means for you), you CAN have it! It IS entirely within your grasp. You only have to be willing to put in the time and work to achieve it. And when you do, will you look back at all the women who are now judging YOU for having what they want and put them down for not trying, or will you take the high road and let them know that they too can accomplish anything they set their minds to?
You see, it doesn't matter where you are in life, or how old or out of shape you are.
You are only as old as the level of deterioration you allow your body to achieve or avoid!
The most beautiful curve on a woman is her smile.